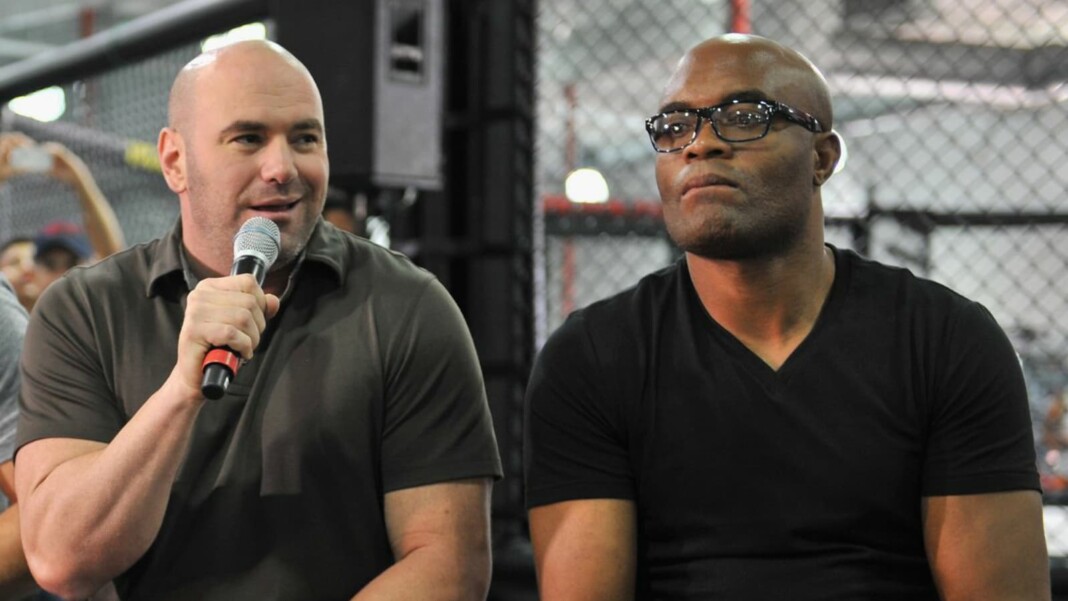 Dana White and former middleweight champion Anderson Silva might have had their share of misunderstanding but there is no doubt for the UFC President that the Brazilian is the GOAT of combat sports.
Recently in a press conference about the Contender Series, Dana White was asked a question related to Triller Fight Club's recent pay-per-view event. The event was held in Florida. The main event and co-main event featured three former UFC fighters. Vitor Belfort took on legendary boxer Evander Holyfield while Anderson Silva and Tito Ortiz fought each other in the co-main event. Silva beat Ortiz via KO in 40 seconds and shook everyone.
Despite being 46, Silva is proving why he is one of the greatest of all time. Dana thinks the conversation needs to pop up about the Brazilian being the GOAT. "Let me say this, Anderson Silva – we need to honestly start talking again about this guy as the GOAT. Not because he knocked Tito out in 40 seconds, it's because he did what had to be done to Tito," said Dana.
Dana White says Jake Paul won't fight Anderson Silva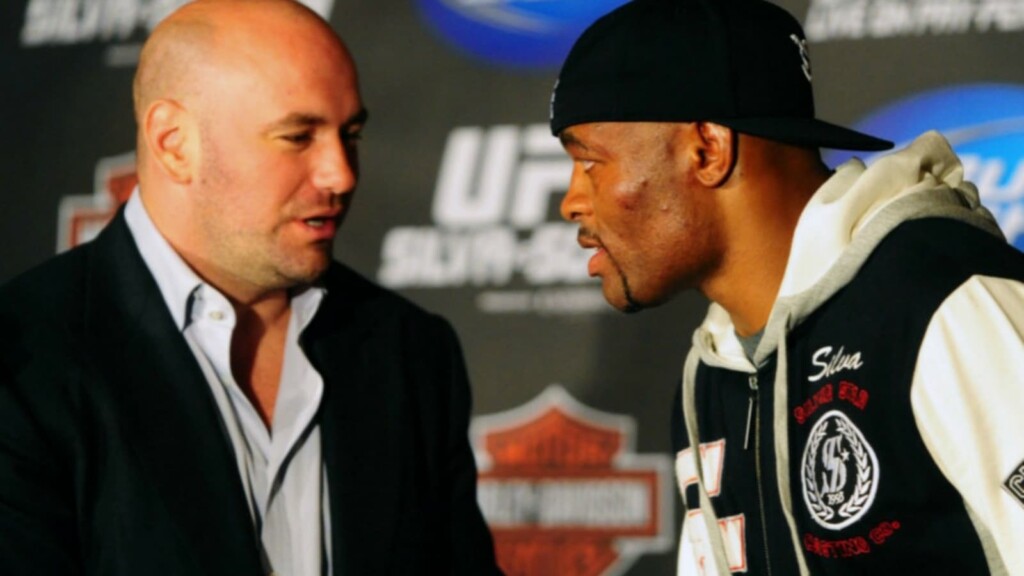 Dana continued his praise for Silva by saying, "He beat Chavez Jr. at forty f*cking six years old. He now left the sport which he was considered one of the greatest of all time or the greatest of all time. Goes out, beats Chavez Jr in a boxing match, and knocks out Tito in 40 seconds." Dana strongly believes after Silva's success at boxing he might actually be the GOAT.
"Anderson Silva might actually be the GOAT of combat sports. It would be interesting to see what he does next. I guarantee you this, you ain't gonna see Jake Paul calling out Silva. That I f*cking promise you. He is his size and is actually good. He's old, but that's who Jake Paul likes to fight. Jake likes to fight old guys that are too small, and are actively and positively washed up," said Dana.
Also read: UFC stars mourn the death of long-time makeup artist, Suzy Friton: Jon Jones, Charles Oliveira, Kamaru Usman, and others react on social media