Conor McGregor has returned to light training since breaking his tibia against Dustin Poirier in July, even though he is out of action, Conor keeps on poking the top contenders to stay relevant in the business. Even with two fight skids, he is the biggest draw in the company right now.
McGregor has been forced to sit on the sidelines since breaking his tibia in his trilogy fight against Dustin Poirier in July. The Irishman has progressed from being on crutches to now resuming boxing training as he continues his recovery from the injury. UFC president Dana White has compared Conor McGregor's training for his MMA return to that of Rocky Balboa in Rocky 3.
In a recent interview with Jim Rome, he said, "Yeah, he's chomping at the bit to get back in there and compete again. But it's gonna be a while before he can put some torque on that leg. For him to start training again in April is probably about right. I don't know, he obviously still has the desire to compete. You don't ever hear Conor going 'you know what, I just don't have the desire for this anymore."
"I am counting down the seconds until I get to launch this weapon," Conor McGregor is itching to get back in the octagon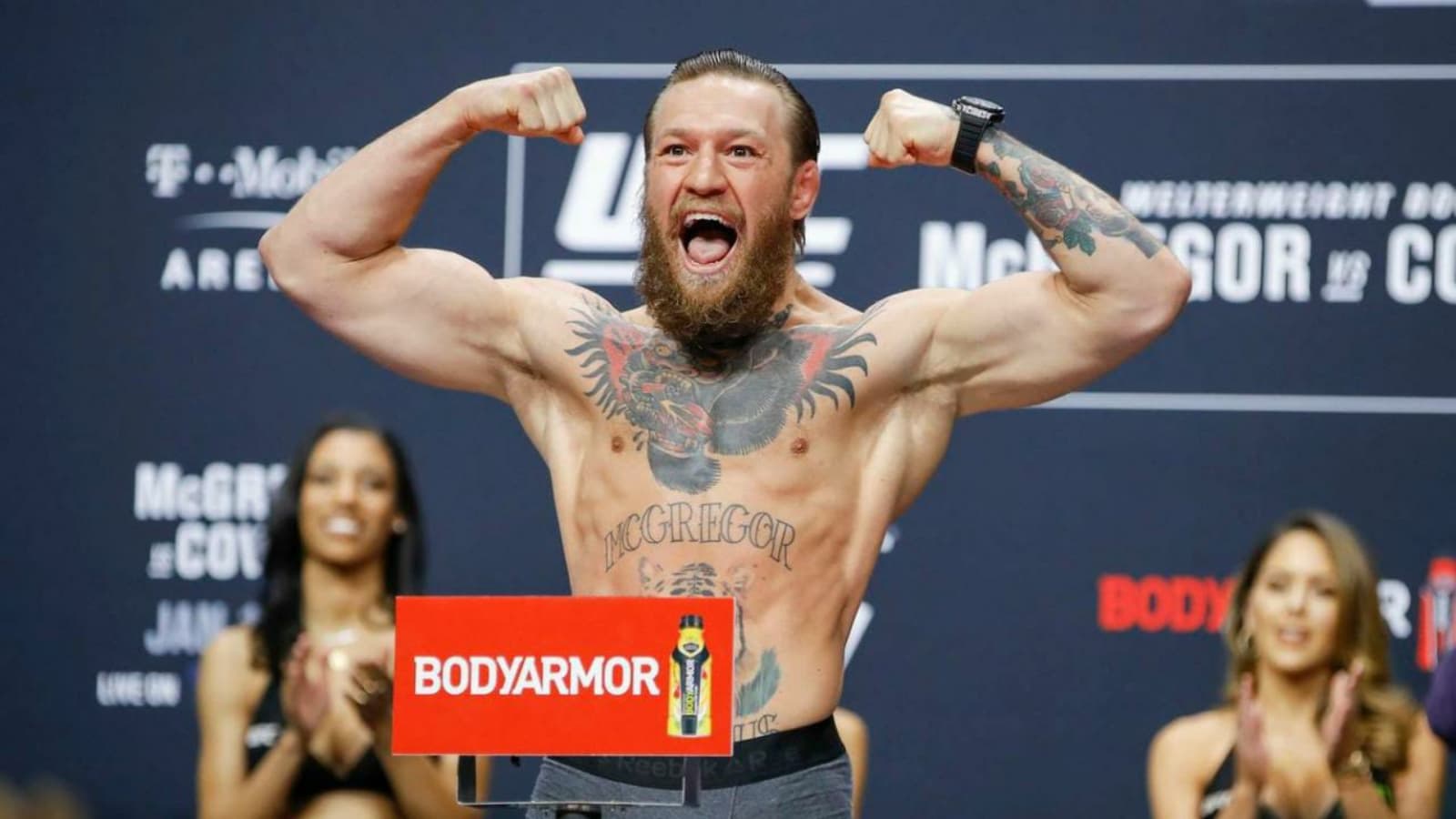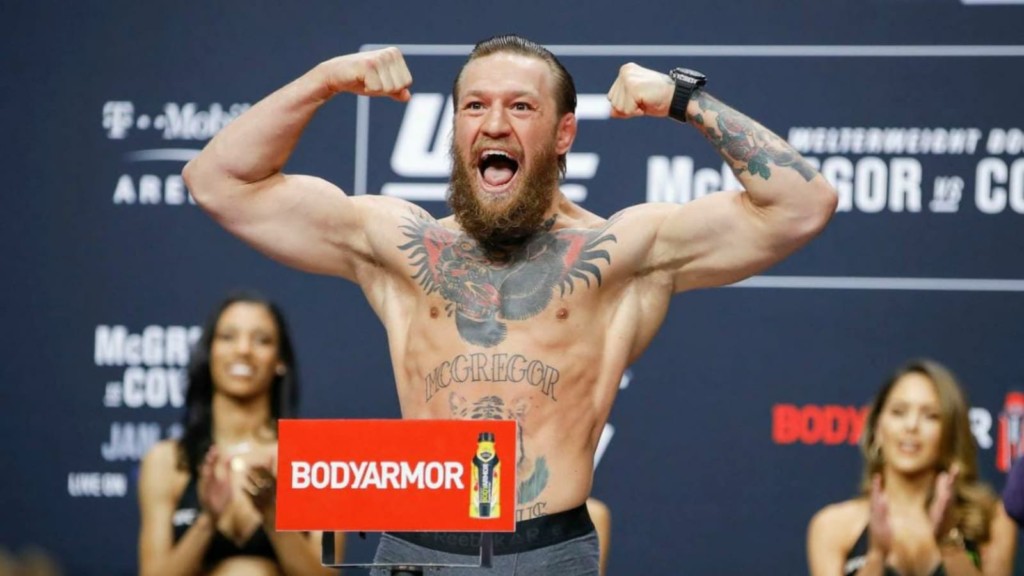 White then went on to compare Conor's training to Rocky Balboa, he said, "Yes, obviously he is very rich and he's training like Rocky in Rocky 3, but he still has the desire to compete and the desire to fight." Conor recently hosted a Q&A from his Twitter account, where he was asked about his comeback, Conor claimed he has only 2 fights left on his contract, and he would round up the entire top 10 in those two.
He wrote, "Two fights left on my contract, I will round out the entire top ten. Can't wait to get back sparring for my comeback!" Conor is also itching to get back in the octagon, and test out his "steel leg," he wrote, "I cannot wait to wrap this steel bar in my leg across the neck of a future opponent! I am counting down the seconds until I get to launch this weapon."
Also Read:-"McGregor is a villain for Brazilian fans", Charles Oliveira's coach makes bold statements about the Irishman