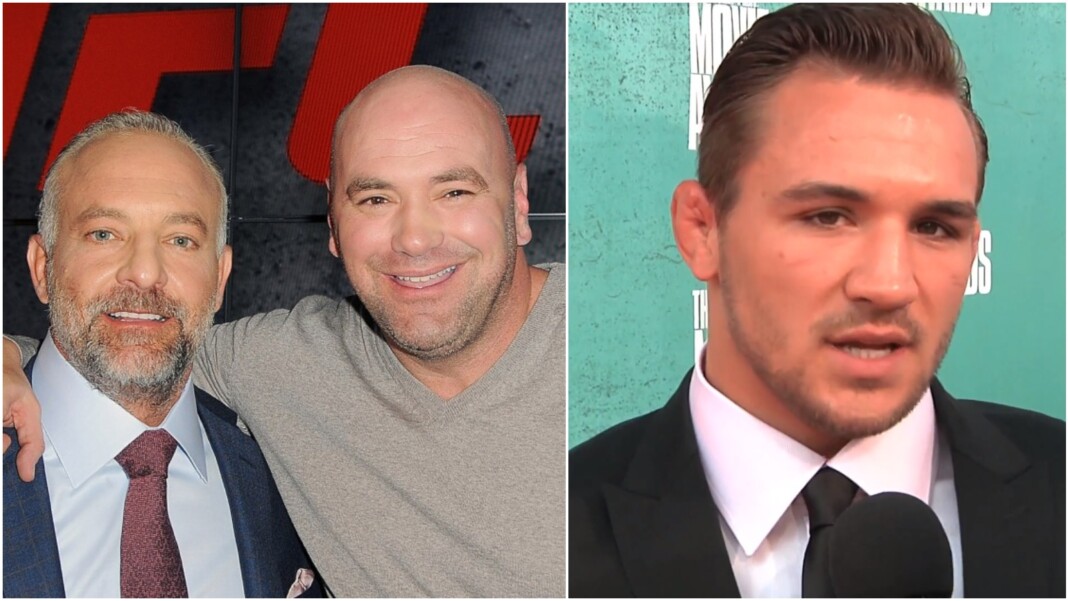 Leaked conversation between UFC President Dana White and Zuffa CEO Lorenzo Fertitta. The UFC is in the midst of an antitrust lawsuit, which might even lead to the promotion's downfall. In 2014 a group of former UFC fighters filed a class-action lawsuit against the MMA giants.
A number of allegations against UFC were brought up, some of which were – paying the fighters a bare minimum (much lesser than how much they would have made under the contract), curbing other MMA organizations, and a few more. 7 years on, the case is yet to see the light of the day.
In the wake of this, a text between UFC President Dana White and Zuffa CEO Lorenzo Fertitta has been leaked further putting a spoke in the wheel of the promotion. The conversation throws back to the time when former UFC star Gilbert Melendez was a part of the UFC. Melendez was ready to leave the UFC, and join Bellator, but the UFC ended up preventing him from doing so.
"F**king cutthroat nasty business" – Lorenzo Fertitta to Dana White
Fertitta calls White a badass for pulling off a gangster move on Melendez, to which White replies that his motive was to suppress the other organizations cropping until they run out of steam.
Here is the leaked text:

Lorenzo Fertitta: "Dana you know I love you to f**king death as it is, but what you pulled off with Gilbert Melendez and 'other dude' is f**king badass. F**cking cutthroat nasty business, like you see in the movies. Good sh*t homie, congrats.

Dana White: "Lorenzo, we gotta keep taking these f**ckers Oxygen until they tap out. We have sacrificed too much to let any one get traction now."

Lorenzo Fertitta: "Dana, I agree, you are 100% correct and I love it."
Michael Chandler responds: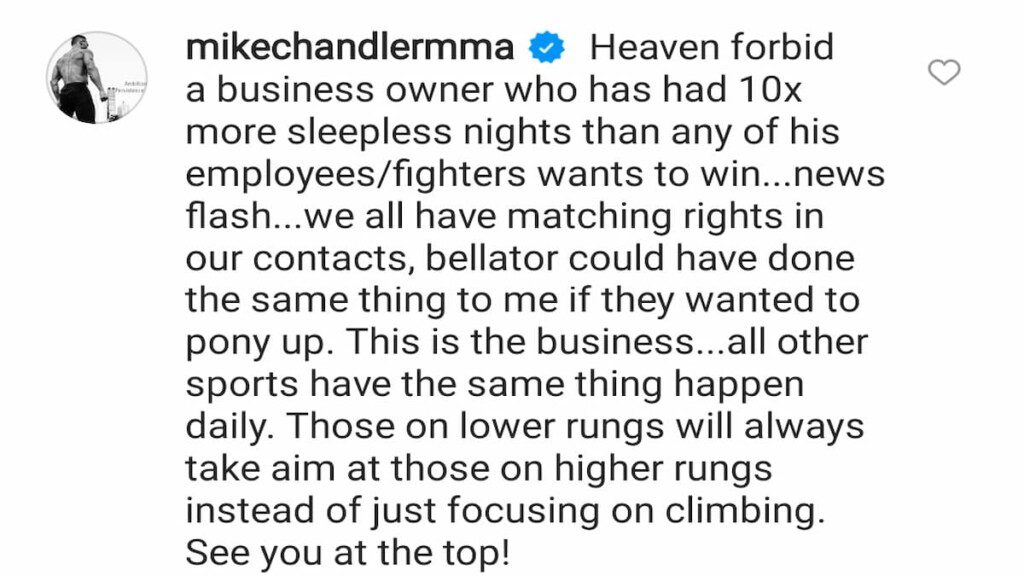 UFC lightweight Michael Chandler was fully in support of the UFC. He dropped a comment on MMA on Point's post of the same explaining how much a business owner goes through to keep the boat afloat.
Chandler's comment on MMA on Point's post read: "Heaven forbid a business owner who has had 10x more sleepless nights than any of his employees/fighters wants to win…news flash…we all have matching rights in our contacts, bellator could have done the same thing to me if they wanted to pony up. This is the business…all other sports have the same thing happen daily. Those on lower rungs will always take aim at those on higher rungs instead of just focusing on climbing. See you at the top!"
Also Read: Jon Jones arrested and charged with battery domestic violence
Also Read: Is Anthony Joshua the tallest boxer in the heavyweight division?