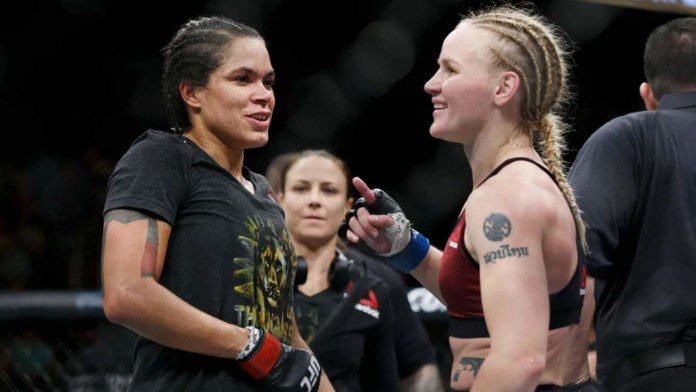 The two-division UFC women's champion, Amanda Nunes is one of the most dominating entities on the entire UFC women's roster. 'The Lioness' is undefeated since 2014 and she is going to defend her UFC women's Bantamweight title against the number third-ranked contender, Julianna Pena at the co-main event of UFC 269.
Over the years, Nunes has proved again and again that there is very little possibility of any other woman even coming close to her accomplishments in the MMA world. He holds victories over many former champions such as Miesha Tate, Cris Cyborg, Holly Holm, and others. But there is one woman who took Amanda Nunes in deep waters and i.e. the UFC women's Flyweight champion, Valentina Shevchenko.
Shevchenko faced Nunes twice in his career, first time at UFC 196 where 'The Lioness' won the fight by unanimous decision of the judges and the second time during UFC 215 where 'Bullet' took the champ in really deep waters and lost the fight by a split decision of the judges. Valentina Shevchenko has been ruling the women's Flyweight division and she is as dominating as Nunes is in the Bantamweight division.
This makes sense for the trilogy fight as both of these women will be out of options after a couple of matches. But the UFC president, Dana White isn't that excited by the idea of a trilogy fight between these two pinnacles of women's MMA. In his latest interview with TSN, Dana White says,
"I don't know if that fight needs to happen, I don't know. I've thought about it a lot. You know they're both incredible in their own weight classes. They already fought twice. Why do it again? I would imagine if they wanted to do it bad enough and the fans wanted it bad enough, I would do it but I don't see much point in it."
Dana White believes it is going to be unfair for Valentina to face Amanda Nunes once again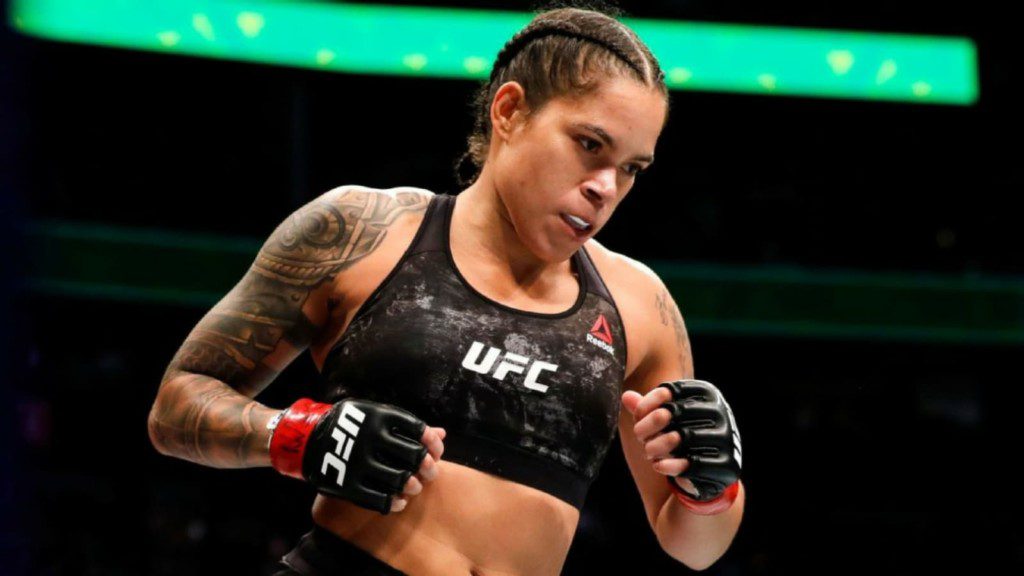 The 'Bullet' Valentina Shevchenko claimed in one of her interviews that her trilogy fight against Amanda Nunes is going to happen for sure in the future and it is inevitable. But that will require her to move back in the Bantamweight division as Nunes is never going to make it to the Featherweight limit.
That's why according to Dana White, this fight is going to be unfair for Valentina Shevchenko. White added, "Here's the thing that's unfair for Valentina — Amanda Nunes is a lot bigger than her,"
"135 and 145 pound women she can fight. Valentina's without a doubt the baddest woman in the world in her weight division and below. But to move up with that much weight. Yeah, can she hang? Will it go to a split decision? It's tough to call."
Also Read: "It's the same fighter right there"- Amanda Nunes draws parallels between Julianna Pena and Meisha Tate.