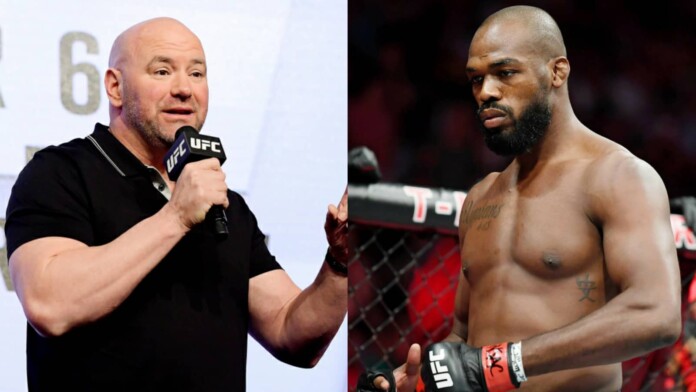 Jon Jones is struggling to get the paycheck he thinks he deserves to make his heavyweight division debut against Francis Ngannou but things are getting worse for Jones with every passing minute as UFC president Dana White is not ready to operate on his terms.
Jon Jones gained a considerable amount of weight and worked really hard to make up his physique for the heavyweight division but the title fight that he was promised is being given to Derrick Lewis.
When UFC couldn't come in terms with Jones, they booked Derrick Lewis to face Francis Ngannou, and Jones was offered Stipe Miocic but he clearly stated he isn't interested in facing anyone if it isn't for the title.
Now after the event of UFC 262 Dana White was asked about this situation and he said, "There are fights available. They're here. I'm going to keep making fights every weekend, doing fights. If Jon Jones wants to fight, he can, if he doesn't, he doesn't have to. Nobody's going to force Jon Jones to fight."
"He's had a great run. He's got an incredible legacy. I personally see him as the GOAT. Right now, you've got guys that are nipping at his heels like [Kamaru] Usman and some other guys out there. It's up to him. He can fight this summer, or he can never fight again. That's up to him."
"Right here, right now, he could retire," Dana White thinks Jon Jones has nothing more to prove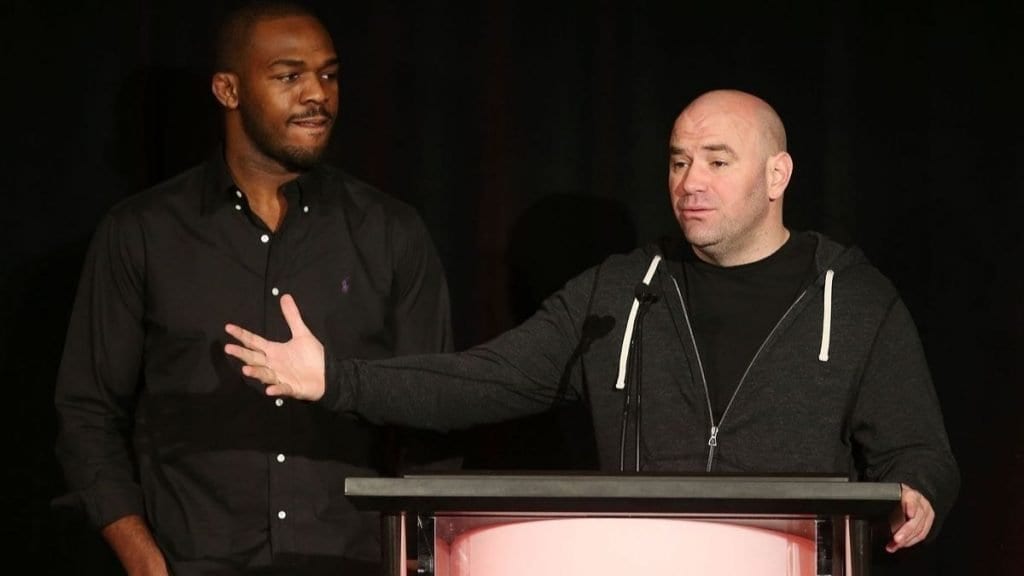 Its not like that Jones don't have the desire to compete, he has worked hard his entire career to reach at the point where he deserves this kind of money, but UFC president Dana White doesn't believe that he is that big of draw, and that has to be disheartening for the former light heavyweight champion.
Dana believes that him moving up to the heavyweight and winning the title can be one of the greatest feats anyone can achieve in the combat sport. He compared it to Tom Brady going out and winning another Super Bowl with the Bucs.
He also acknowledged that whatever he has achieved right now is enough for everyone to consider him the G.O.A.T. "Right here, right now, he could retire, and I still consider him the GOAT until somebody else accomplishes what he has," White said.
Also read: "The world is ready to see some black on black crime," Jon Jones on why he won't fight Stipe Miocic in his deleted tweets