The UFC Welterweight fighter, Khamzat Chimaev made a dominating return inside the Octagon at UFC 267 against Li Jingliang. Chimaev made his comeback after almost a year and he ran through the UFC veteran, Jingliang. He literally carried him around the Octagon and slammed Li Jingliang in the center.
Not only this, while doing all this he sneaked in and had a conversation with the UFC president Dana White in between the fight. Then he submitted him in the very first round and earned his ninth straight win. In the post-fight press conference of UFC 267, Khamzat Chimaev called out Nate Diaz to face him next.
Chimaev says, "Hey, Diaz, let's go, brother, Let's go. You gonna get some smoke, bro. Let's see who is the real gangster." The UFC president Dana White is all in on this idea and in his latest interview with TMZ Sports, White says,
"We're gonna talk to Nate about it, One hundred percent." Interestingly Diaz has only one fight left on his UFC contract and he is also looking for a big name for his next fight. He has called out Vicente Luque, Tony Ferguson, and others as well but nothing got official for his last fight.
Dana White sees ultimate potential in Khamzat Chimaev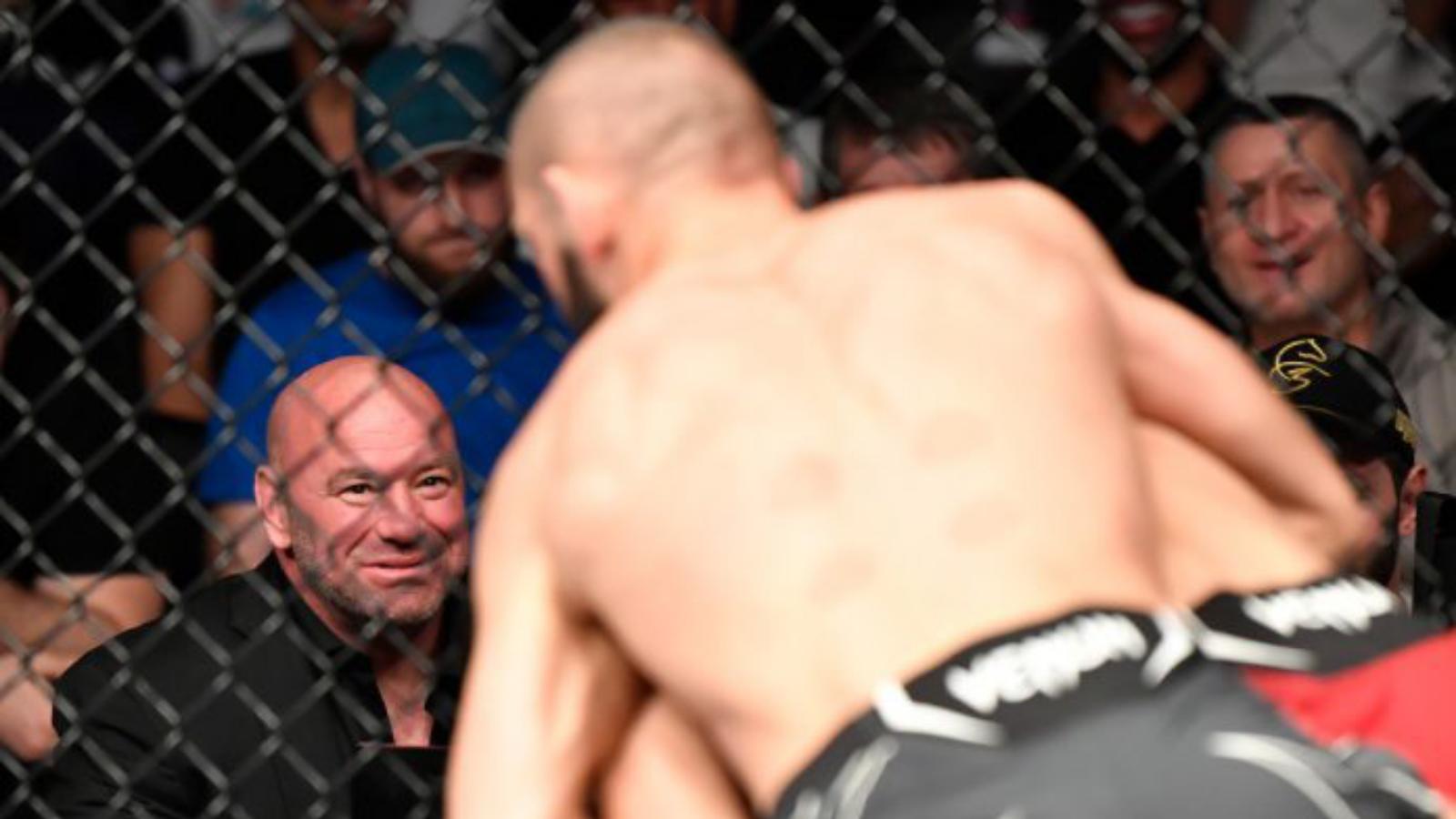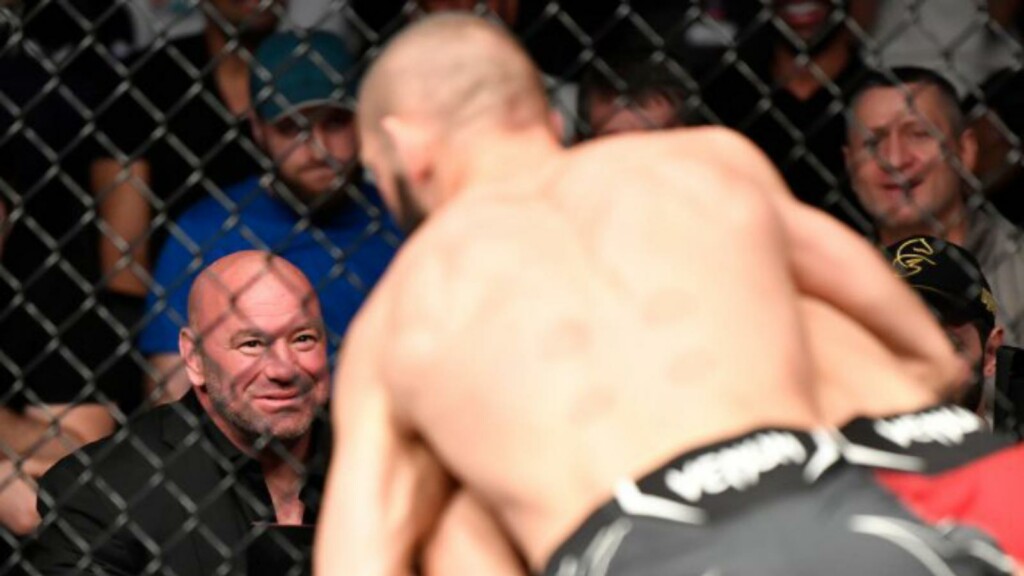 Khamzat Chimaev holds a record of 4-0 inside UFC and he holds a professional record of 10-0. The interesting thing is that he has finished all his opponents and the UFC president Dana White sees ultimate potential in him to be one of the biggest stars in UFC.
White added, "One hundred percent, this guy is like nothing that anybody's ever seen, When you think about, he's got more UFC wins than he's been hit inside the octagon. Insane."
"And the other night, our social team, they filmed his walkout on Instagram Live, it broke the record. It's the biggest Instagram Live we've ever done."
Also Read: "He was yelling crazy sh*t at me," UFC President Dana White on what Khamzat Chimaev was talking to him mid-fight at UFC 267.