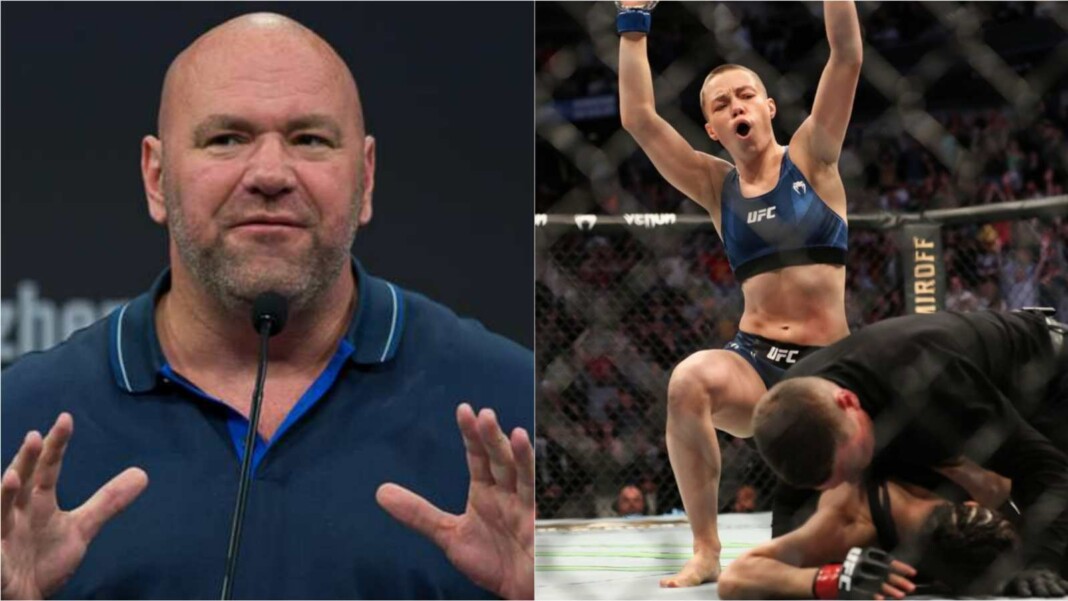 Dana White is still confused as he still isn't sure who to book next against Rose Namajunas even after Carla Esparza demolished Yan Xiaonon in the UFC Vegas 27 co-main event and sent a message that she was ready to once again challenge for the strawweight title.
She added a TKO stoppage over an undefeated striker like Yan Xiaonan and extended her win streak to 5, with such an impressive performance from the former champ it's hard to ignore her in the title picture. Esparza submitted Namajunas to become the first-ever UFC strawweight champion, but even after all this she still might not get her chance to challenge for the title.
After her fight, Dana White said, "She looked like a beast tonight. She came out and absolutely dominated. You can tell by the way she was fighting that she was trying to make a statement. Statement made. Message received. We see you. I don't know what we're going to do next. If we do the rematch with Zhang Weili or if we give it to her."
Esparza also believes that she has done enough to get the title shot, but she isn't sure if she will get one for real, "I believe so, nothing is secure until you sign on that dotted line and you hear from Dana," Esparza said in her post-fight news conference. "But in my mind, yeah I earned the title shot."
"I definitely saw myself getting the finish in the fight," Carla Esparza had to impress Dana White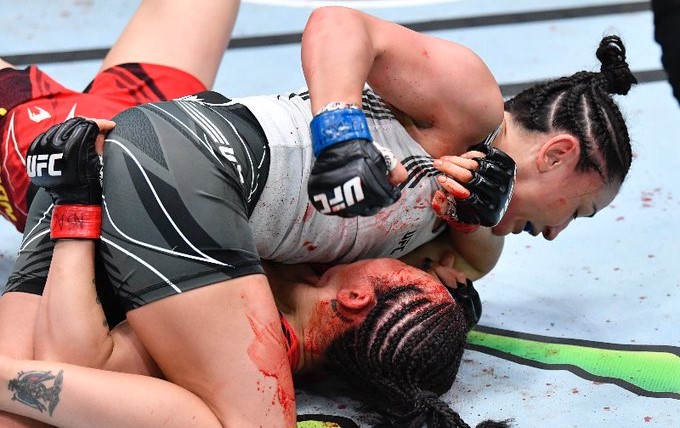 Esparza is known to have a tough and dominating ground game, but she wasn't necessarily known as a finisher, but things changed after her last fight, in the post-fight interview she talked about how she wanted to make an impact in this fight, and how important it was to get noticed by Dana White.
She said, "I definitely saw myself getting the finish in the fight. I've been working a lot on getting the passes and securing those finishes. I feel like I've had the jiu-jitsu for a long time, but I've been kind of content staying in the guard and coasting these wins. I knew to secure hopefully a title shot I had to start getting some finishes."
Also read: "In my mind, this is 100 percent, this is the No. 1 contender fight," former UFC women's strawweight champion, Carla Esparza is eyeing to get her title back