Conor McGregor got involved in an ugly physical altercation with the Italian DJ Francesco Facchinetti. He allegedly punched the DJ in his nose, even though he agreed to Conor's invitation of coming to a different party.
McGregor isn't necessarily known as an ideal human being, but things have been pretty scandalous for him recently, UFC's head honcho Dana White maintains a very close relationship with his biggest star, but he has claimed he hasn't talked to Conor about any of this.
Talking to the media, Dana said, "We talked about it a little bit today at matchmaking. I don't know enough about it. I honestly don't know enough about it to comment on it. Obviously I've seen what you guys have – you guys have seen more than me, actually, to be honest with you. I haven't talked to Conor. So, I don't know what the truth is. I don't know exactly what happened. So to comment on it, I really can't."
Here's what Francesco Facchinetti had to say about Conor McGregor after the incident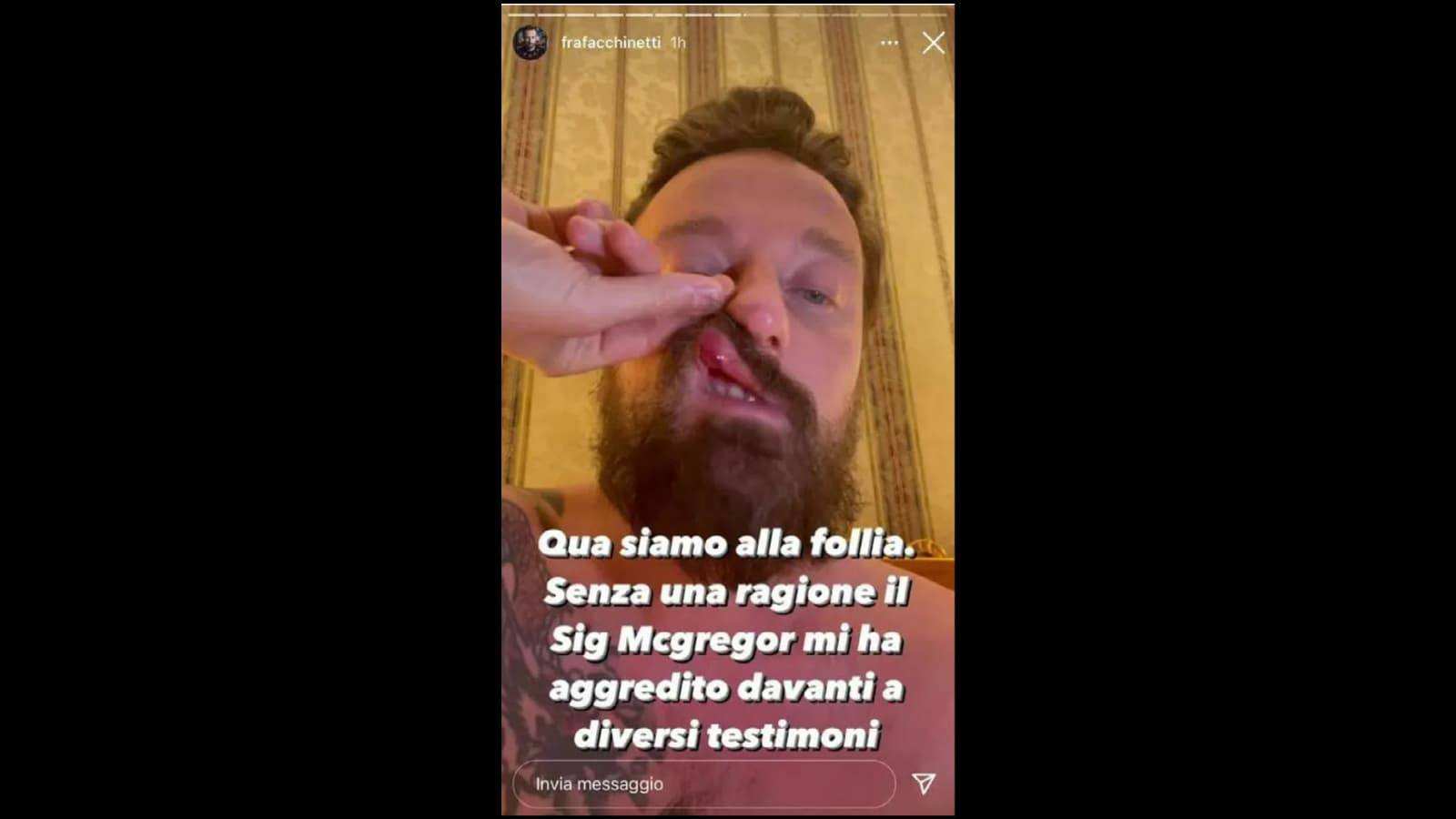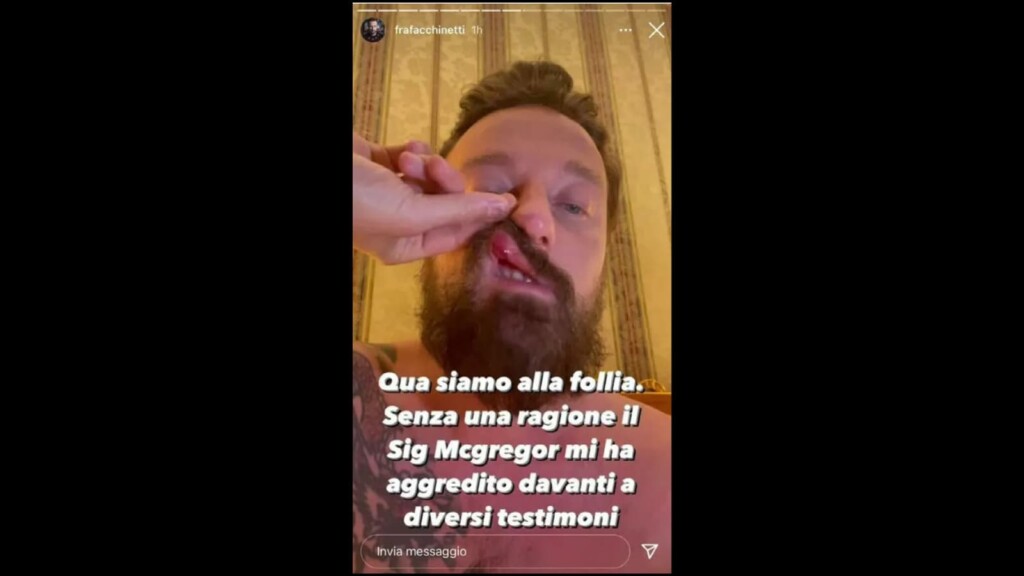 Francesco is going to sue Conor, he said, "I took a punch for nothing. That punch could go to anyone. My friends, my wife, or other friends. That's why I decided to sue Conor McGregor because he is a violent and dangerous person." He posted a photo of himself where it is pretty clear that he is injured.
His wife also described the incident, he said, "He was inviting us to another party. Francesco said, 'Okay, let's go' and he hit him. Luckily, he was very close so he couldn't load up on his punch. Francesco flew back, fell on the table, and then on the ground. The first thing that came to mind was 'are we kidding? Is it a show?' Then I was paralyzed. I turned around and saw that his friends were holding him against the wall because he wanted to continue beating Francesco. Then they took him away. I turned on the light and the guards turned them off. Francesco was bleeding. I wanted to help him and the guards chased us away."
Also read – Report: Conor McGregor punched and broke an Italian DJ's nose for no reason whatsoever!