UFC President Dana White was never confident that the legend Nick Diaz would ever make a return to the octagon but things might turn around this year.
Dana White was not sure if Nick Diaz still had the urge to get back to the octagon. Nick has not been in the UFC since 2015 after his ban by NSAC. His last fight against Anderson Silva was overturned after the fighter from Stockton tested positive for marijuana. His ban was over in the year 2020 and was ready to come back. Diaz has teased a comeback for a long time now but it never happened. But things got serious at UFC 261 when he met Dana. Still, the UFC president wasn't convinced.
"Just the amount of time that he's taken off already," White said in an old interview with ESPN. "When you hear him talk about fighting when you hear him talk about the sport. And I sit down daily or talk to daily hungry, young savages who want to break into the top-10 and become world champions and all the stuff. And Nick Diaz has done it all and seen it all and he's been in big fights. I just don't see that in him when I talk to him".
"I wasn't very high on it" Dana White he was uncertain on Nick Diaz return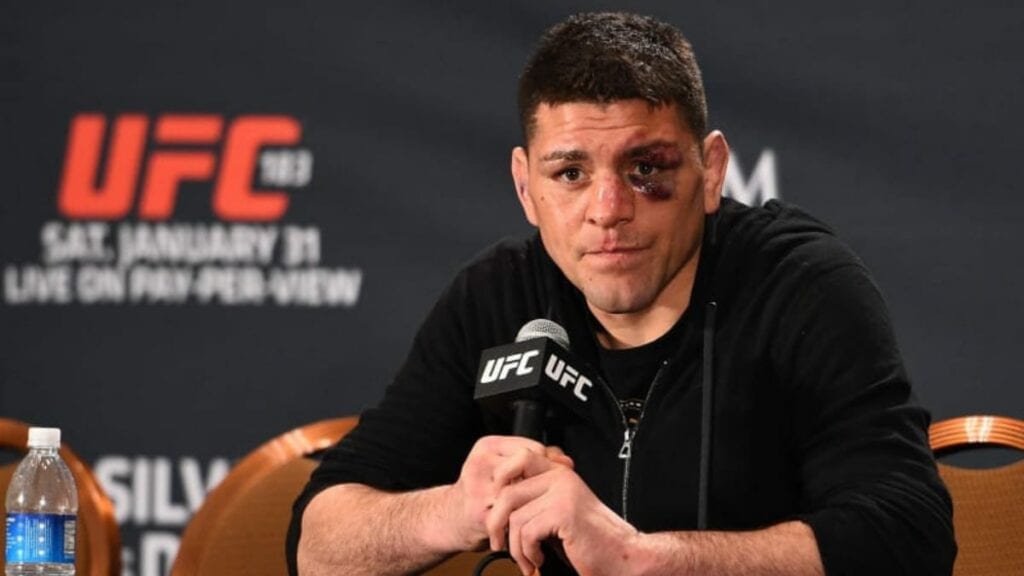 The UFC President said that he was not very high about the return of Nick Diaz return because he was not sold on the idea. But things seemed to have changed. In an interview with UFCArabia, White revealed that matchmakers are in talks with Nick and his team to figure out his return. "I wasn't very high on it. I didn't think that it would happen, but it looks like it will. It looks like Nick (Diaz) will fight this year," White told Farah Hannoun.
"It looks like it's going to happen. The matchmakers have (talked to him). I don't know where they're at, but it's looking promising," said Dana. Nick's brother Nate Diaz is fighting Leon Edwards at UFC 263. We can expect an announcement from the UFC about Nick. It will be interesting to see who he gets paired with.
Also read: "What are we doing wrong?" Francis Ngannou upset over Logan Paul $20 Million dollar payday at his second boxing fight