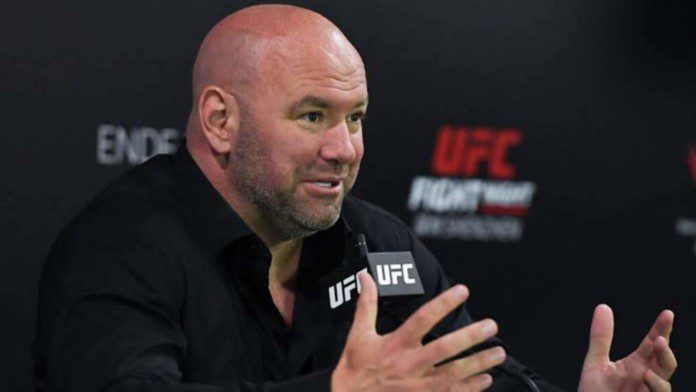 Dana White is one happy guy after seeing all his UFC events gain enormous success. After the recent UFC fight night, where Derrick Lewis won via KO over Chris Daukaus, the hype of the UFC heavyweight division is bursting through the clouds.
To follow up on the example of the UFC, Khabib Nurmagomedov has launched his own promotion, Eagle FC, and will feature many new fighters and ex-UFC and Bellator fighters in it. Dana White was questioned if Khabib had approached him for any advice about how to run the promotion.
Dana responded, "Have we talked about his production being in the United States? No, I haven't talked to Khabib about his promotions at all. He's gonna find out what's it like to be on the other side, and you know, it's not as fun as it seems. He's gonna learn a lot. If he doesn't know, he's gonna know."
He continued to pressurize Khabib by saying, " If he calls me up and asks me for advice, I'll give it to him. But I think he is gonna learn it the hard way."
Khabib Nurmagomedov snaps back at Dana White via a witty reply on social media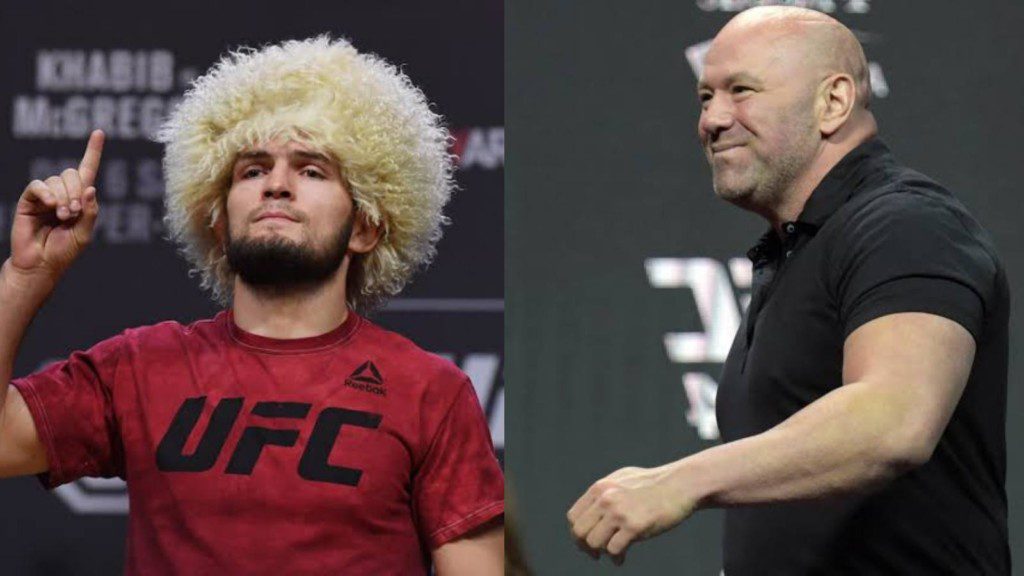 To keep things light and fun, Khabib sent a comic reply to Dana White on his Instagram story, saying, " We all learn from you uncle."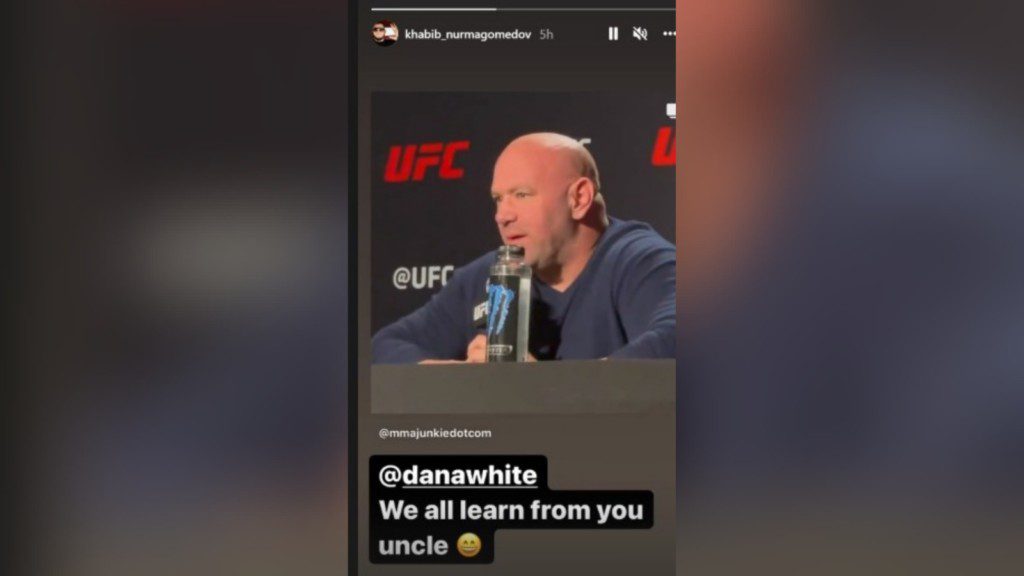 The Eagle FC is a promotion started by the ex-UFC legend, Khabib Nurmagomedov. He bought Gorilla FC and renamed it Eagle FC and started the promotion in Russia. He has already signed many fighters and hopes to run the promotion as smoothly as Dana White runs the UFC.
Watch Dana White comment on Khabib Nurmagomedov's new promotion's entry in this video:
After successfully completing a year in Russia, Khabib looks forward to bringing Eagle FC to the United States. He is also planning on signing several big names from the UFC to his venture to increase Eagle FC's popularity in the States.
Also read- "Everyone knows about Dana's coke issues." Jake Paul says in a controversial dig at Dana White