UFC President Dana White believes Amanda Nunes and Kayla Harrison are in two different leagues. The UFC boss does not like putting both the fighters on the same pedestal when it comes to Mixed Martial Arts.
Amanda Nunes is undeniably one of the greatest MMA fighters to have ever graced the planet. The Brazilian two-division UFC champion has been one of the most dominant fighters in the promotion. Nunes is so dominant that the spectators are dying to see a fighter of her caliber give the Brazilian a tough time inside the octagon. In the quest of finding the right opponent, fans and many analysts believe it is PFL champion Kayla Harrison who has a chance to end the reign of Amanda. The UFC President Dana White disagrees.
Kayla is an Olympic gold medalist and has transitioned to MMA in the most perfect way. She is a two-time PFL champion and is now the hottest free agent in the MMA industry. The fighter has not signed a new contract with PFL and is open to coming to the UFC at higher pay. White, who has emphasized time and time again that he has no personal grudge towards Harrison just cannot entertain the debate of putting Nunes and Harrison on the same level in the world of MMA. In a recent interview with Yahoo Sports, White compared the levels of athletes both female fighters have faced in their careers.
Dana White says Kayla has not fought any good fighters yet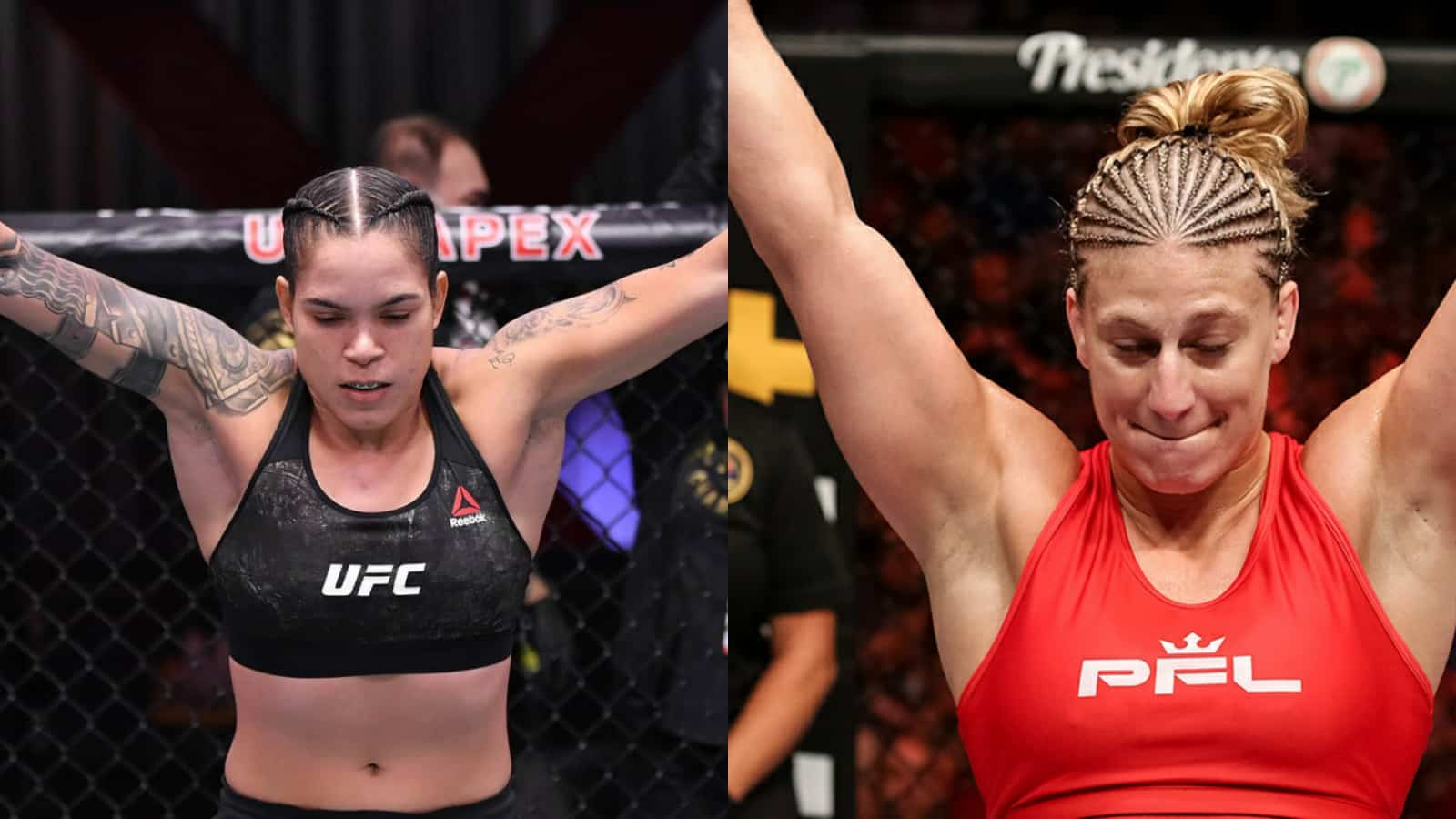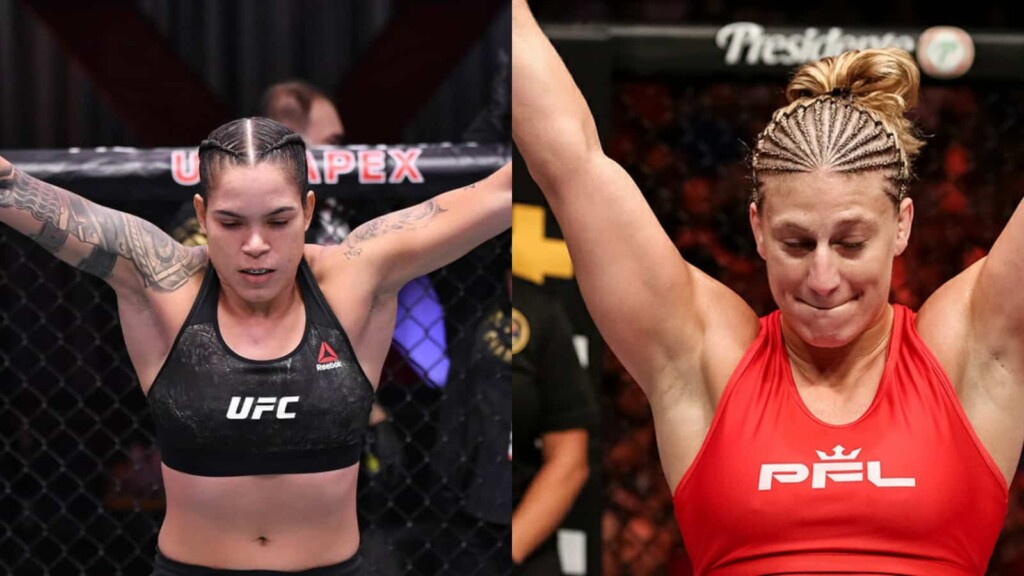 The Brazilain "Lioness" is scheduled to make a return to the bantamweight division and take on Julianna Pena in a title defense. The fight is set to happen at UFC 269. Amanda has been fighting in the UFC since 2013 and has only lost one fight under the banner. She has dominated every single opponent and has accumulated a record of 21-4-0 in her entire MMA career. Many fans consider Nunes to have the best resume in the sport along with the likes of Jon Jones.
"Kayla Harrison hasn't fought anybody yet. She hasn't fought anybody. Let me put in Amanda in with the girls that she's fought…might be the first death in MMA, okay? And listen, I like her, I've got nothing against her. But c'mon, let's be honest," said Dana speaking to Kevin Iole in the interview.
Also read: "It definitely wasn't broken," Colby Covington denies rumors of the broken jaw in the first fight against Kamaru Usman at UFC 245