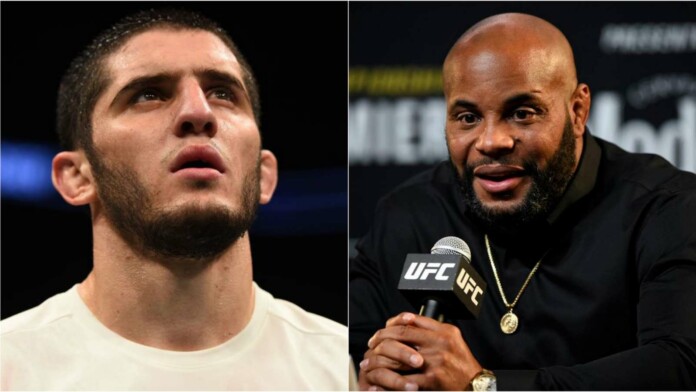 Islam Makhachev is sick and tired of the top ranked UFC lightweights not agreeing to fight with him and his teammate Daniel Cormier resonates the same feeling. The former two-division champ recently spoke out in support of Islam Makhachev on the DC&Helwani show.
Makhachev has once again not been offered a fighter in the top 10 ranks as he takes on Thiago Moises for his next fight. Islam Makhachev and Thiago are set to take on each other on July 17th for a UFC Fight Night event. The Dagestani fighter let his feelings known after the matchup was made. Islam is not necessarily happy about his new matchup. Daniel Cormier justifies his teammate's feelings about the new fight.
On the DC&Helwani show, Cormier said, "Nobody will fight him…Islam just gonna smash 'em all. He'll beat 'em all. I know for a fact, [the fight] was offered to Felder, it was offered to RDA, it was offered to a number of guys in that top 10, and these guys won't fight him." Daniel is confident that Islam Makhachev will beat everyone in the top 10 ranks of the division.
DC compares Islam Makhachev to Kamaru Usman in his early career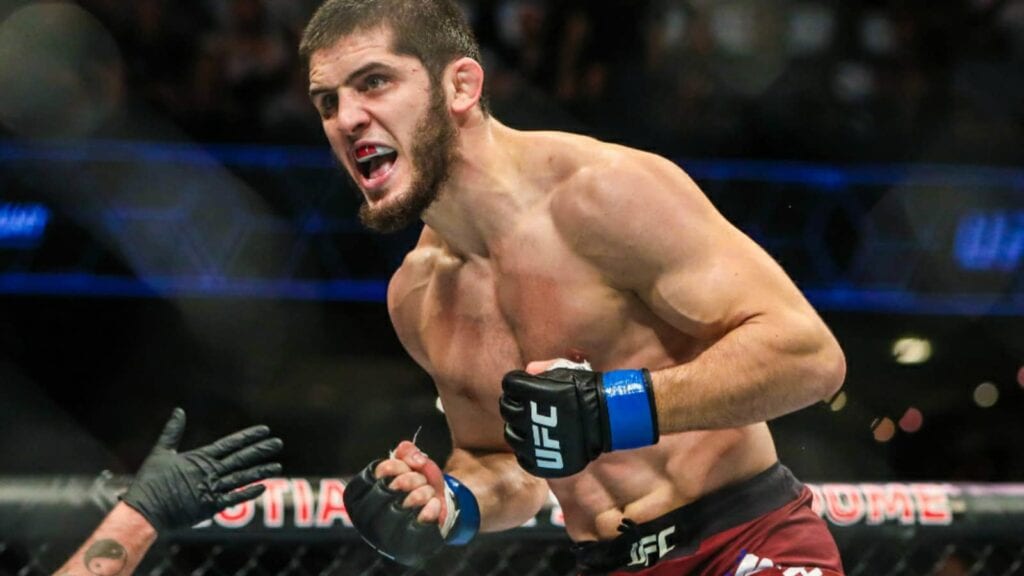 Islam Makhachev has been in the UFC for quite a long time now and he has lost only one fight. His only defeat came in his early career in 2015 and the Dagestani has not lost a single bout ever since that. He is coming off a 7-fight winning streak beating Drew Dober in his latest bout via submission in the third round. Don't you think he deserves a fight against the top 10 after what he has been doing in the division?
Daniel Cormier said, "I don't know what more he can do but just to compete, make money, and keep working his way toward the championship. It's very reminiscent of when Kamaru Usman was coming up." DC believes Makhachev is going through the same struggle Usman went through while coming up the ranks.
Why do you think the UFC is not letting Islam Makhachev get a big fight?
Also read: "I wonder who Twelve is…" Conor McGregor reacts to Charles Oliveira becoming the 11th UFC Lightweight champion at UFC 262