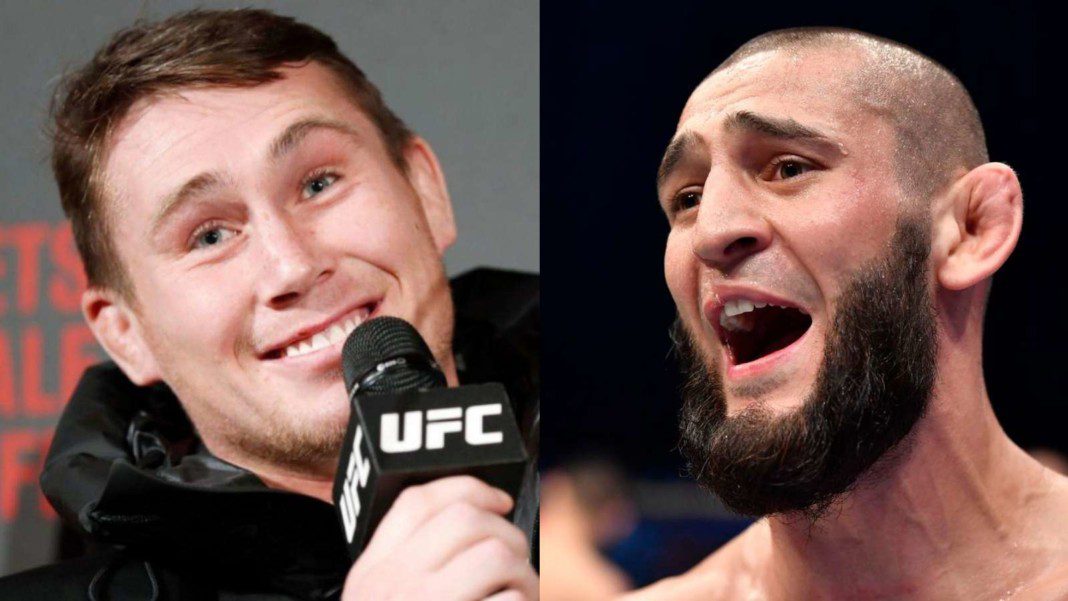 Khamzat Chimaev is undoubtedly the most exciting newcomer we have seen in a while. "The Borz" has only absorbed 1 strike in his last 4 fights in the UFC, and his last bout against Li Jingliang at UFC 267 was a sight to behold.
Khamzat stated that he is ready to face just about anyone in the UFC, and he even offered to step in on short notice against Leon Edwards as Jorge Masvidal pulled out from UFC 269. Now, UFC is trying to book a welterweight contest between Gilbert Burns and Chimaev, people have mixed opinions upon this, but Darren Till believes Chimaev is the real deal.
Talking to Michael Bisping, on his Believe You Me podcast, he said, "Khamzat is the real deal. He's very good. Is he as good as he thinks or as people say? I don't know. Is he going to be a world beater? I don't know. Like I would actually want to get out there and do some training with him or him come to me. I think he's a legitimate contender. But Gilbert Burns is a monster. That's a good fight. That's a very good fight."
"That's just the way it is," Darren Till claims Khamzat Chimaev needs to earn his spot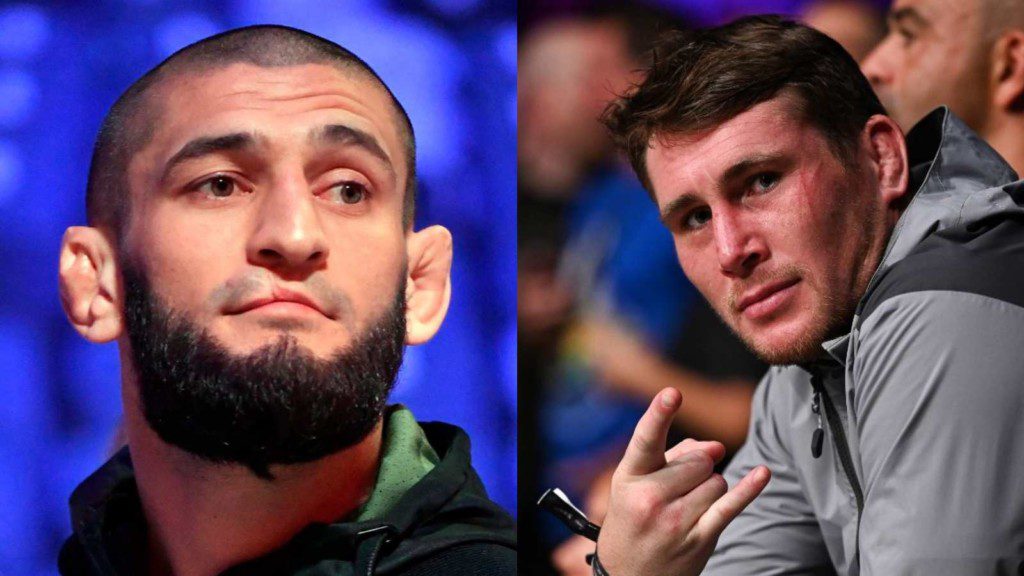 Even though Chiamev dominated his previous opponents, Till believes he still needs to earn his spot among the elites of the division, Till said the guys at the top have worked really hard to get there, and Khamzat needs to do the same if he wants to be anywhere near that title shot.
People are really pushing Khamzat hard to a title run but Till wants people to understand that this isn't how things works. He said, "This is what I hate a lot of people for saying, 'Oh, well, he only fought this guy, this guy.' What do you want us to do? Do you want us to put Khamzat straight in with the top guys? People have to grow and people have to learn. That's just the way it is."
Also read – "Nobody else had the balls," Chael Sonnen provides an interesting take on Gilbert Burns vs Khamzat Chimaev