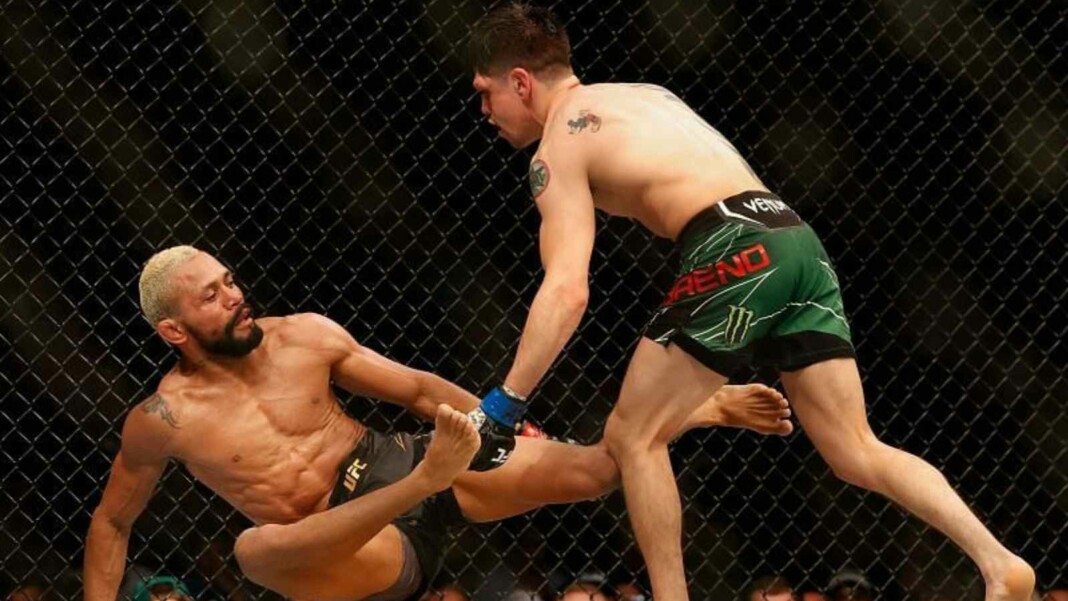 Deiveson Figueiredo is going to fight the champion Brandon Moreno for the third time to reclaim his featherweight battle. The first fight between these two ended up in a draw, and he lost the second one via rear-naked choke. The former champ accepted the loss with grace, and now he is ready to get back at it again.
Deiveson recently appeared in an interview with The MMA Hour, where he talked about the things that went wrong in the second one, he said, "When I fight Moreno second time, I was a businessman, I opened a gym, I build a gym, my work in a gym is to train, and now I'm focused. I'm with Cejudo and all the team from Fight ready, and 100% fight ready. I don't think about business and don't think about anything, 100% focused on fighting."
Deiveson's manager Wallid Ismail claimed he warned his client about the risks of opening a gym, he stated, "I told him before this is not the time to buy a gym, gym is for someone who's retired, you're a champion you're crazy to buy a gym, you'll be fu**ed."
"He betrayed Cejudo," Deiveson Figueiredo wants to take revenge from traitor Brandon Moreno at UFC 270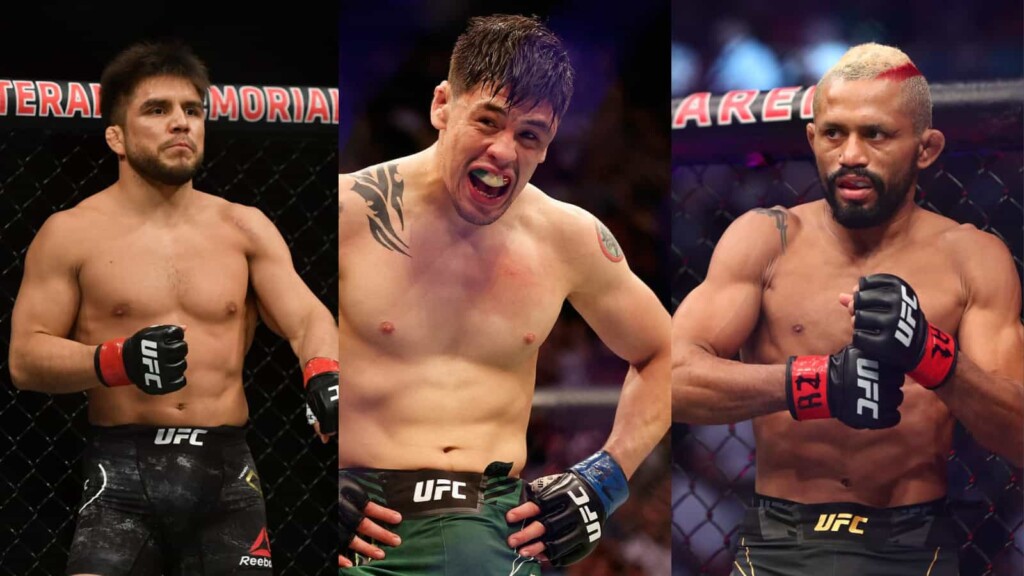 Figueiredo has moved his training camp from Brazil for the preparation of this fight and he is training with the former two-division UFC champion, Henry Cejudo right now. Brandon Moreno was the earlier training partner of Cejudo but according to him, Moreno left for another camp to help Joseph Benavidez and now Figueredo aims to take his and Cejudo's revenge from 'The Assassin Baby'.
In his latest interview, Deiveson said, "I come here because the main thing was the focus and I wanted to be out of my gym, But I wanted to be with Cejudo and Eric because he's the champion and he made the champion. Lions walk with lions. I love to be here and when I arrived Cejudo told me about Brandon Moreno, what Brandon Moreno did with him. Moreno lived two years in Cejudo's house and after that left for another camp to help Benavidez fight Cejudo. He betrayed Cejudo. I'm going to be very happy in taking Moreno's head off and giving it to Cejudo because in our sport you can't be a traitor."
Also read – Henry Cejudo confirms training former UFC champs Weili Zhang and Deiveson Figueiredo via Twitter