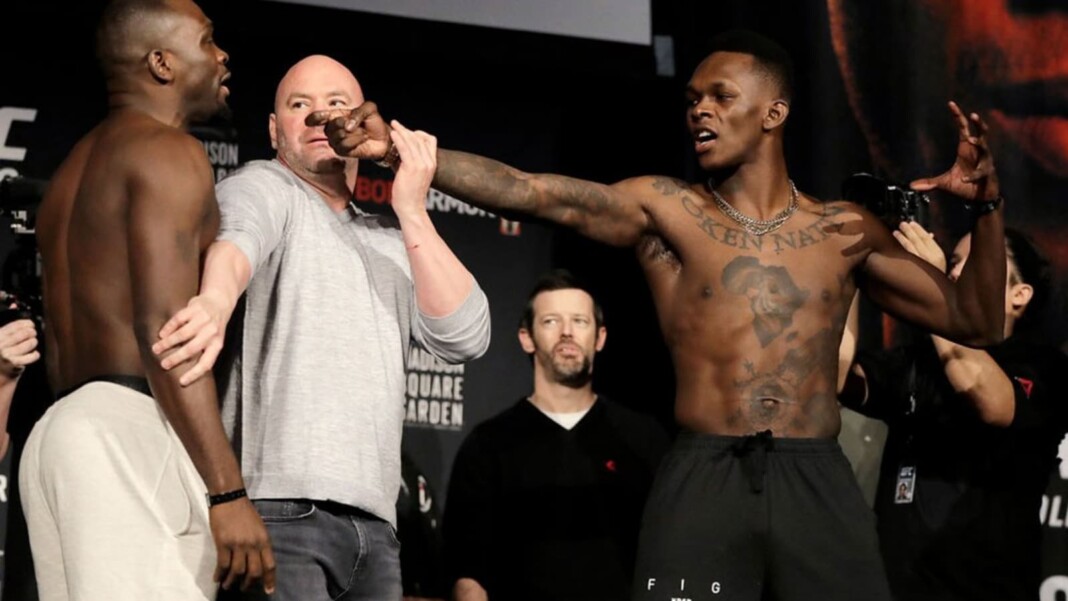 It looks like it wouldn't be a long time before Derek Brunson and Israel Adesanya square off. The number 4 ranked middleweight, Brunson, has been surging of late, with five victories on the trot. His recent dominant win over dangerous middleweight Darren Till also did his confidence a world of good.
Following his victory over Till, Derek Brunson called Israel Adesanya out inside the Octagon (angrily at the camera). It is worth noting that the pair have already faced off once in the UFC, back at UFC 230 in November 2018. Adesanya who was climbing up the middleweight ladder, had no trouble knocking Brunson out very early in the fight.
In a recent interview with MMA Fighting, Brunson blamed Israel Adesanya for their recent exchange on Twitter. The pair have been going and forth in recent times, after Brunson's callout. In fact, it was Adesanya who Tweeted, calling Brunson a bum.
"I'm a responder. I know my abilities" – Derek Brunson fires back at Israel Adesanya
Brunson was quoted as saying, "Even before the fight, he said something like 'I gave you guys a blueprint.' That was even before the fight, he had a picture or video of him kicking me. If we get back to who started this, whenever we get deep into it, we know that Izzy started this. I'm a responder. I know my abilities.
Adesanya is currently expecting a rematch with Robert Whittaker. He had won the middleweight title from the OZ back in 2019 at UFC 243. A rematch between the two has always been on the cards. And, now that Whittaker has earned the right for the rematch, the fight is set to take place soon.
As for Brunson, a win, or probably even waiting until Adesanya vs Whittaker is done, might earn him a title shot. At the post-fight interview following the win over Till, Brunson stated that he was ready to wait until the middleweight title match is done, which he probably will.
Also Read: "So let's fight" – Nate Diaz accepts callout from Vicente Luque
Also Read: "What am I watching", "An absolute disgrace" – Twitter reacts to Evander Holyfield vs Vitor Belfort