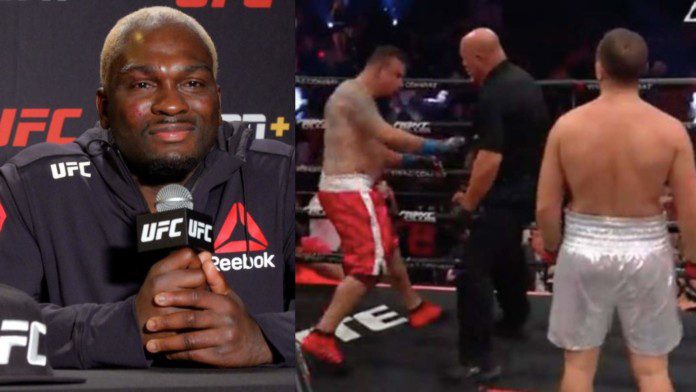 While referee Dan Miragliotta has been getting hate all over the internet for his decision at Frank Mir vs Kubrat Pulev fight, Derek Brunson finds nothing wrong with the referee's decision making.
UFC legend Frank Mir took on active heavyweight boxer Kubrat Pulev in a Triller Triad Combat event on Saturday Night. The event displayed a battle between MMA fighters and Boxers. In the fight, Kubrat knocked out Mir badly in under 2 minutes of the first round. Mir could barely stand on his feet when the boxer unloaded on him.
William Harris, a filmmaker who is responsible for the Anatomy of Fighter series which shows the behind-the-scenes of a fighter's training camp, wrote on Twitter, "Dan WTF you doing?" William was replying to a video of the referee Miragliotta waiting for Frank to respond to Pulev's punches when he was clearly out and was a "walking corpse".
Derek Brunson says anyone who think Dan Miragliotta was at fault is "crazy"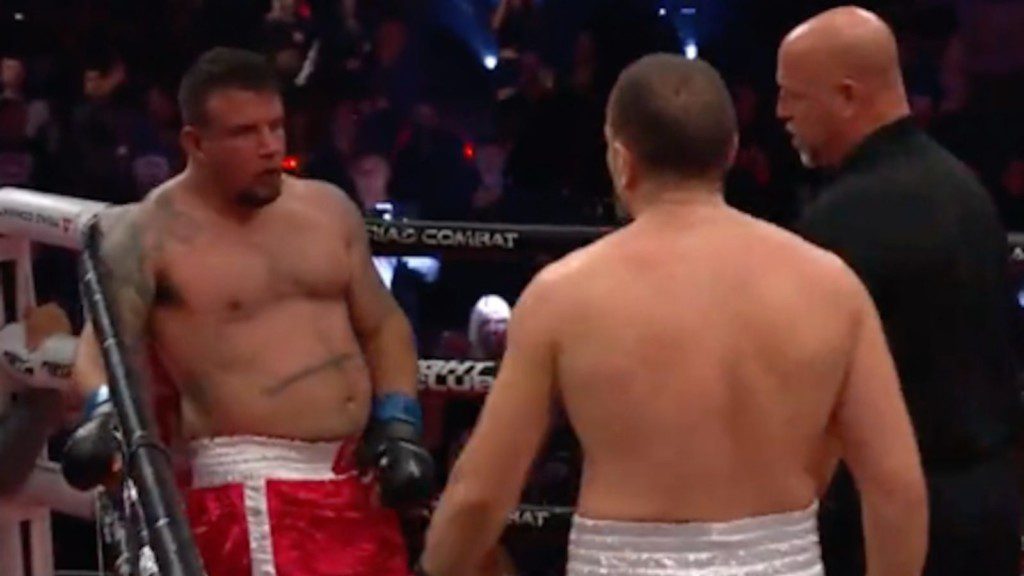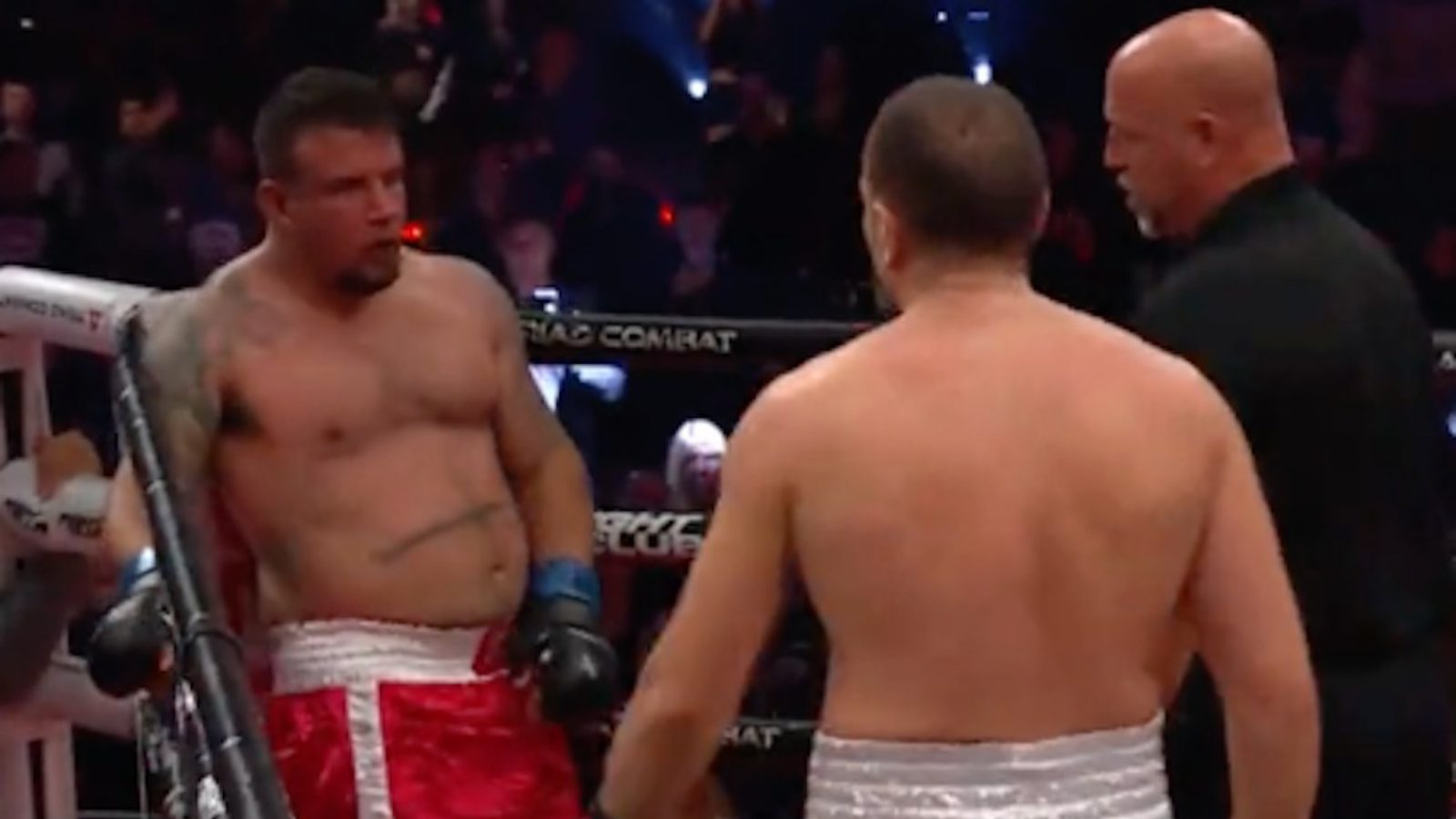 Derek Brunson, the top middleweight fighter in the UFC showed no sympathy for the UFC legend and defended the referee. "You're crazy. That was perfect work by Dan. He gave the fighter every opportunity to show he's responsive. Mir was still standing. He checked him and stopped it before another punch was thrown," said Brunson replying to William Harris of Anatomy of the Fighter.
William Harris responded to Derek Brunson saying, "No you're crazy…Someone standing there wobbling only taking head shots, you interfere and stop the fight. People may not die in MMA, but they die in boxing from a single blow…I wouldn't want you looking like that either."
Do you think the referee was at fault for his decision to not stop the fight earlier? Frank Mir and Kubrat Pulev couldn't have been more of a mismatch. Pulev is an active heavyweight title contender fighter who recently came off a scrap with top boxer Anthony Joshua, while Mir barely had any action inside the ring, professionally.
Also read UFC legend Frank Mir stopped by boxer Kubrat Pulev in under 2 minutes; Twitter reacts to the woeful end