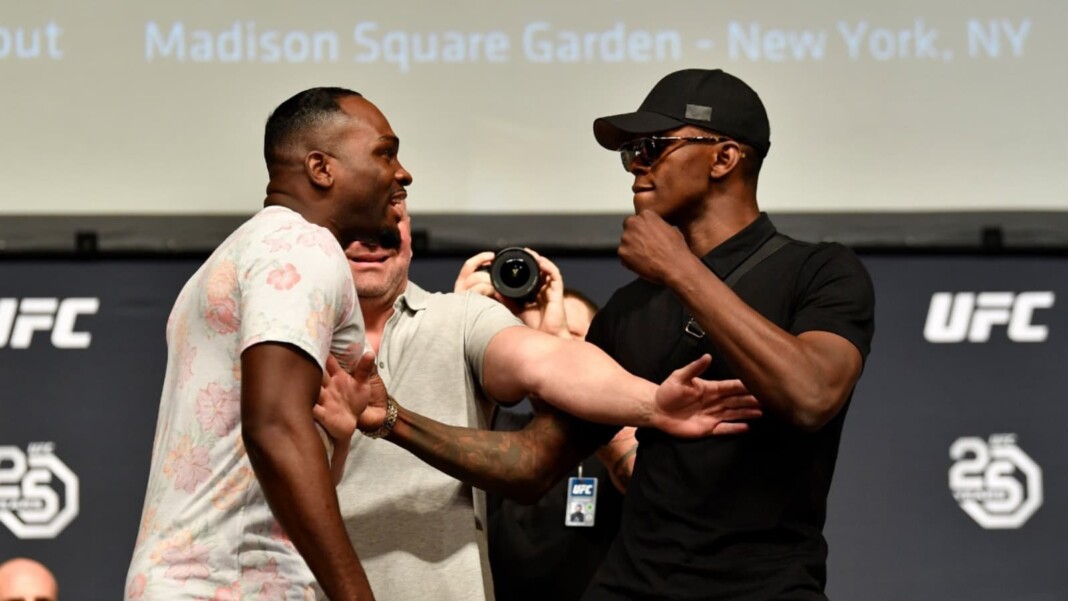 Derek Brunson believes that he would finish Israel Adesanya if he faced him in a rematch. Brunson has been on a roll. His recent win over Darren Till brought up his fifth consecutive victory in the UFC. He hasn't lost a fight since November 2018 at UFC 230.
His last loss was against the current middleweight champion Israel Adesanya. The 'Last Stylebender', who was surging up the middleweight division, back in 2018, knocked out Derek Brunson in the very first round of their fight. In a recent interview with MMA Fighting, Brunson sounded confident about finishing Adesanya in a rematch. He also brought up Jan Blachowicz, who handed Adesanya his only defeat in the UFC (albeit in the light-heavyweight division), saying that he was a bit soft on the ground.
"I'm looking to do mass damage" – Derek Brunson on a rematch against Israel Adesanya
Brunson was quoted as saying, "I know given the chance on the ground, I'm looking to do mass damage. I'm looking to finish the fight. I'm looking to get him out of there. He's going to be tested like he's never been tested before where he fought Jan Blachowicz — Blachowicz was just content with controlling him. I'm going to be looking to finish." [via MMA Fighting]
The fight Brunson is referring to is the one that took place earlier this year at UFC 259. After almost conquering the middleweight division to the fullest (beating Paulo Costa at UFC 253), Adesanya decided to test the light-heavyweight division in a bid to become a two-division champion.
But, Blachowicz was up for it, and dominated Adesanya on the ground. He earned a unanimous decision victory to retain his title. Now, Brunson, who is known for his excellent ground game, has been using it to the fullest in his recent fights. It was particularly evident during his fight against Kevin Holland in March.
Adesanya is currently expected to face Robert Whittaker in a rematch. However, Brunson has stated that he has all the time in the world to fight for the Nigerian (or even Whittaker probably).
Can Brunson beat Israel Adesanya in a rematch?
Also Read: UFC Vegas 36: Alex Morono beats David Zawada via. unanimous decision
Also Read: UFC Vegas 36: Paddy Pimblett destroys Luigi Vendramini on debut