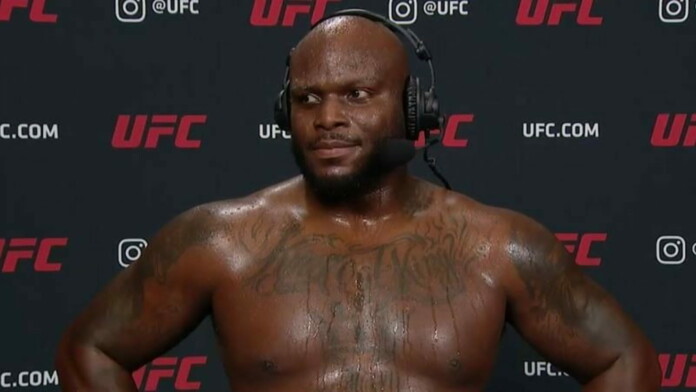 Derrick Lewis car was about to be broken into, and the Black Beast caught the culprit red handed. Talk about picking the wrong car to rob. The unfortunate incident took place earlier today.
Derrick Lewis, who has the most knockouts in UFC earlier today shared a video and picture of the scene when a car thief tried to break into his truck. The Black Beast had to take matters into his own hand as he tried to stop the thief. From what it looks like in Derrick Lewis' story, the thief was definitely beaten up. Derrick posted all of this on his Instagram.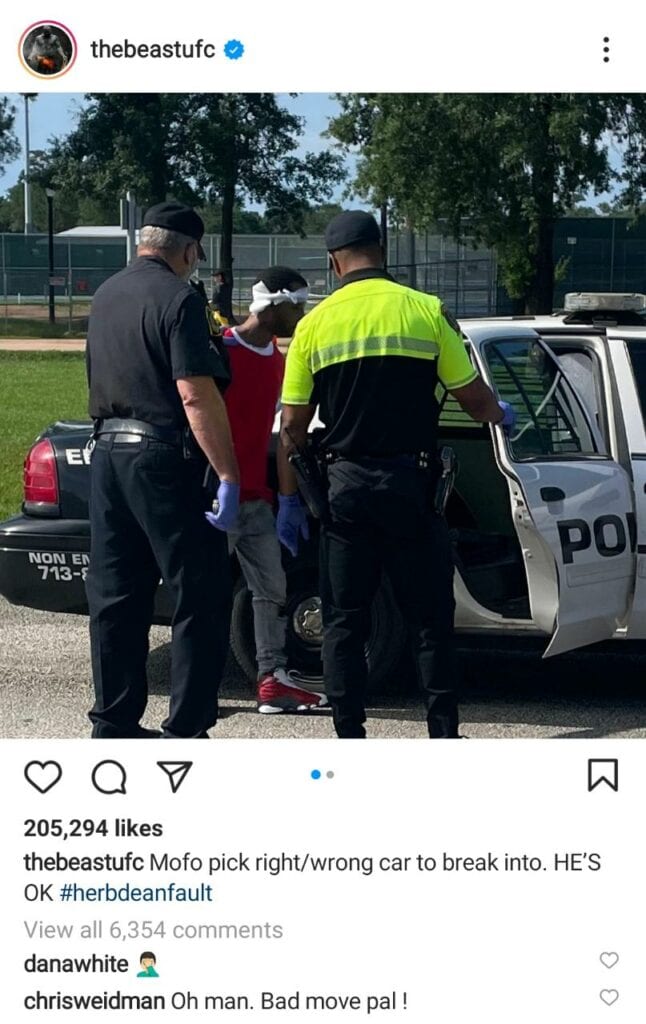 "Motherf*cker tried to break into my sh*t," said Derrick in the video he posted. The UFC heavyweight posted a photo of the cops arresting the thief who appears to have some bandaging in his head. The bandaging must have been the aftermath of being caught red handed by Derrick Lewis. Derrick posted on Instagram writing, "Mofo pick right/wrong car to break into. HE'S OK #herbdeanfault".
Derrick Lewis says it's Herb Dean fault that he beat up the thief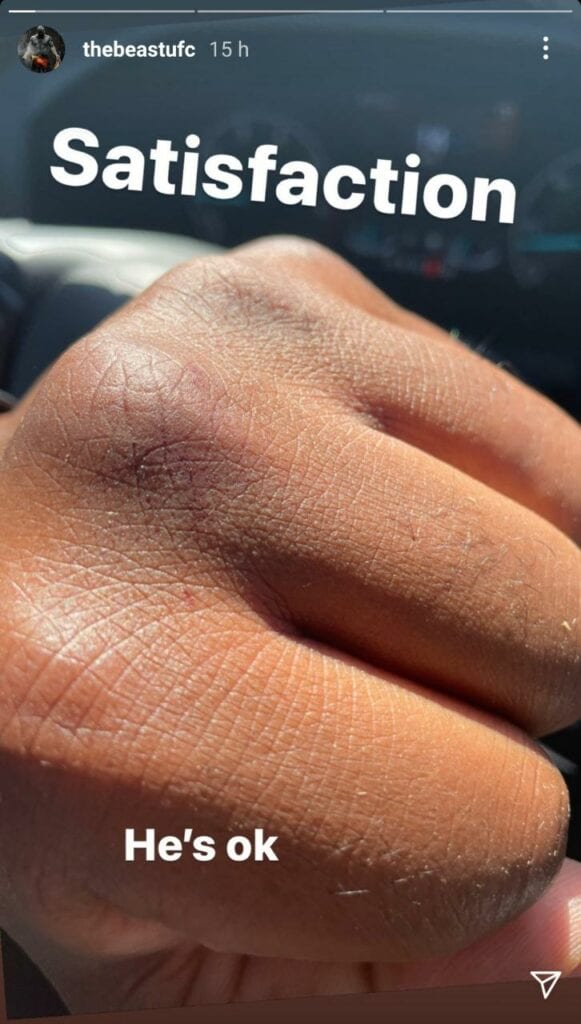 From Derrick Lewis' Instagram we can infer that the UFC fighter took action before the police arrived on the scene. An image of his fist was posted on his story captioning it, "Satisfaction" which can only mean one thing. The thief was lucky the police arrived in this case. It's safe to say he wouldn't have survived another knock by Lewis.
Derrick being the troll he is, captioned the picture with his famous phrase, "He's Ok". The post received a ton of reactions in the comment sections from UFC aces from Dana White, Kamaru Usman, Chris Weidman, and more. The comments were spammed with a line of "He's OK" comments. Further details of the arrest have not been revealed.
Derrick is currently No.3 in the heavyweight rankings and will most probably take on Francis Ngannou to challenge him for the heavyweight belt. From what Dana White has said so far, the fight could take place in August.