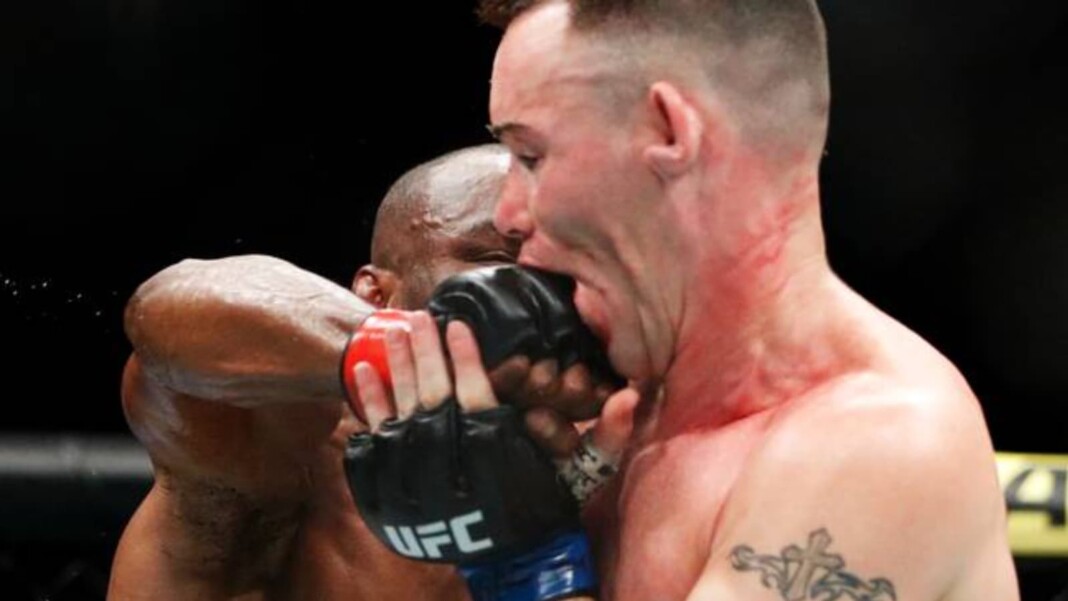 Colby Covington has repeatedly denied that his bitter rival Kamaru Usman did not actually break his jaw at the UFC 245 main event fight. Several reports suggest otherwise. Is the fighter actually saying the truth about his jaw or is he in plain denial?
Colby Covington and Kamaru Usman fought each other for the first time at the main event of UFC 245. The fight happened in the year 2019 and this was Usman's first-ever title defense since his title-winning fight against former champion Tyron Woodley. It took 8 months for the champion to return to the octagon and face his first challenger as the welterweight king. The animosity and hype for the first fight were through the roof.
Colby "Chaos" Covington on the other hand was the interim welterweight champion and was looking to unify his belt. The fighter was coming off a decision win against welterweight legend Robbie Lawler. Unfortunately for Covington, things didn't go his way in his fight against "The Nigerian Nightmare" as Usman went on to stop "Chaos" in the fifth round. Despite his loss, Colby received huge props after news came out that he broke his jaw in the third round and still went on to put on a show for the next two rounds.
The duality of Colby Covington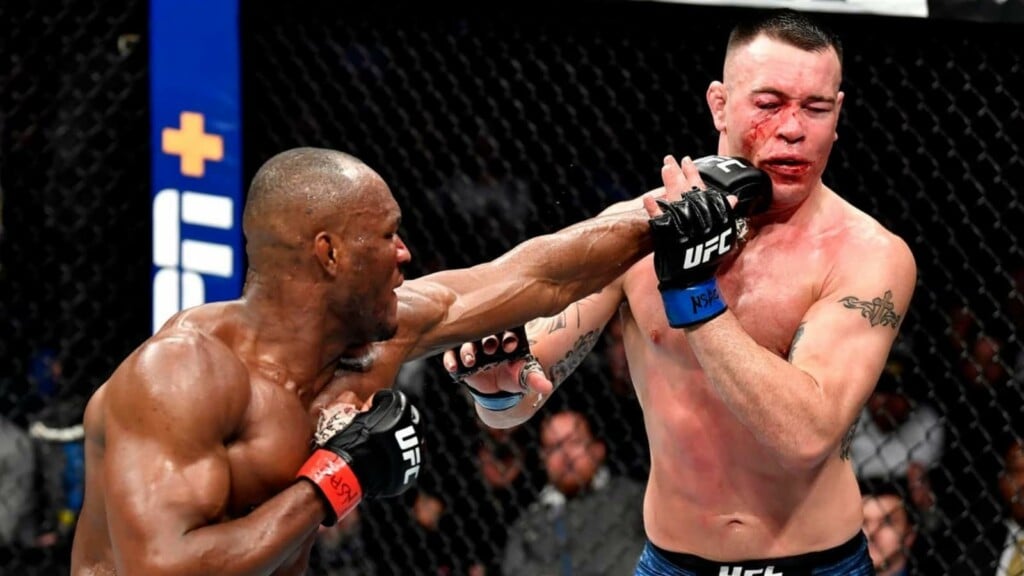 After getting stunned by Kamaru Usman in the third round, Colby still walked forward without getting unconscious and kept walking forward and went on to put on a stunning display of standup fight. A video released by the official promotion surfaced where Colby is seen talking to his coach in between rounds of the fight saying his jaw was broken. While Colby's cornermen are trying to give instructions keeping him focused, the fighter can be seen repeating the words, "I think I broke my jaw."
After the fight was over and things were said and done. An image of an X-Ray surfaced on the internet that was said to be that of Colby's jaw. In the photo, it can be seen that there was a clear crack on the jaw. The picture went viral but Covington, who believed he broke his jaw during the fight came out denying that it was his X-ray and his jaw was not damaged.
In an interview with ESPN's Brett Okamoto two years later his fight, Colby denied that his jaw was broken. "It was one of the worst photoshops in the history of this sport. Someone went and took an image of Google, they put my name on photo Colby Covington and first off, if you ever read an x-ray film, it'll never read your name straight across. It will look backwards. And they photoshopped the image, and the front tooth had a cap on it. Do I have a cap on my front tooth? Nothing was broken," said Covington adamantly.
What the Nevada State Athletic Commission said about the broken Colby Covington jaw?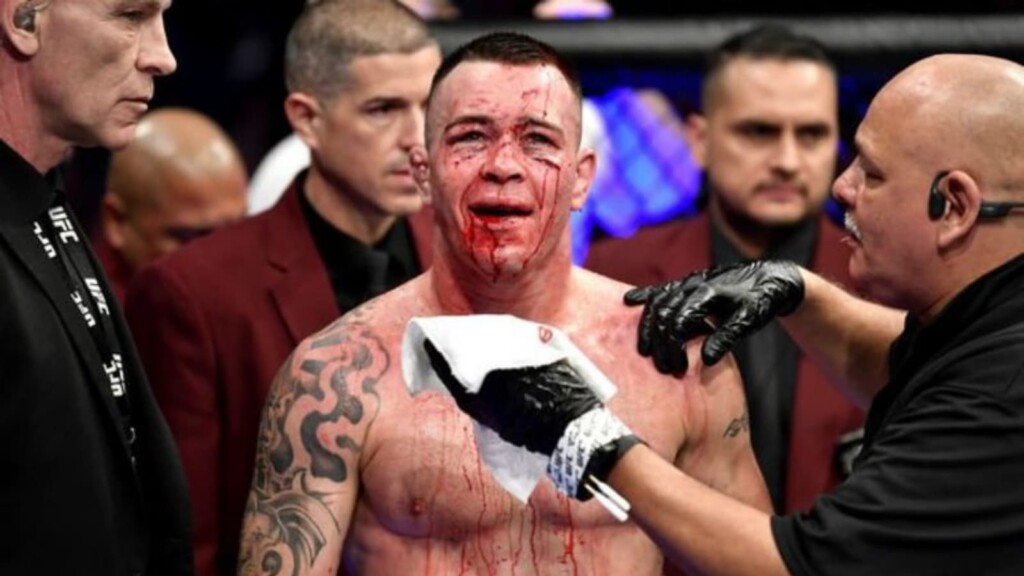 Though Covington denied that his jaw was broken, the Nevada State Athletic Commission released a report of their medical suspensions and it was seen that Covington was suspended for 6 months on account of his broken jaw. A reporter from MMA Junkie reporter confirmed on Twitter that Colby's jaw in fact was fractured. The report from NAC wrote, "Suspended 180 days or until nondisplaced midline mandibular fracture is cleared by an oral and maxillofacial surgeon."
Also read: "Don't complain," John McCarthy defends referee Marc Goddard for stopping the fight in Kamaru Usman vs Colby Covington 1