The number one ranked UFC Lightweight fighter, Dustin Poirier is going to challenge Charles Oliveira for his Lightweight title at the main event of UFC 269. Poirier earned the two biggest wins of his MMA career this year against the former two-division UFC champion, Conor McGregor.
McGregor defeated Poirier for the first time at UFC 178 and now he holds two wins against 'The Notorious' that too coming in the year 2021. Dustin Poirier was asked about his retirement plans in his recent interview with Valuetainment,
'The Diamond' revealed that for now he has no such plans but there were times in his career when he thought of hanging the gloves and one of them was after his first loss against McGregor. Poirier says, "There's been a few times in my career where I've had that moment. My first loss was one of them."
"The First time I fought Conor McGregor was another one. I was close to a title shot. I was ranked in the top two in the world and I went out there and got beat by a guy who was running his mouth and saying all these things."
Poirier continued, "And when I got back home, I was looking in the mirror, saying 'What am I doing here? What's going on?' I put everything I had into this and I went out there and lost."
Dustin Poirier states Conor McGregor is the biggest hitter he had ever faced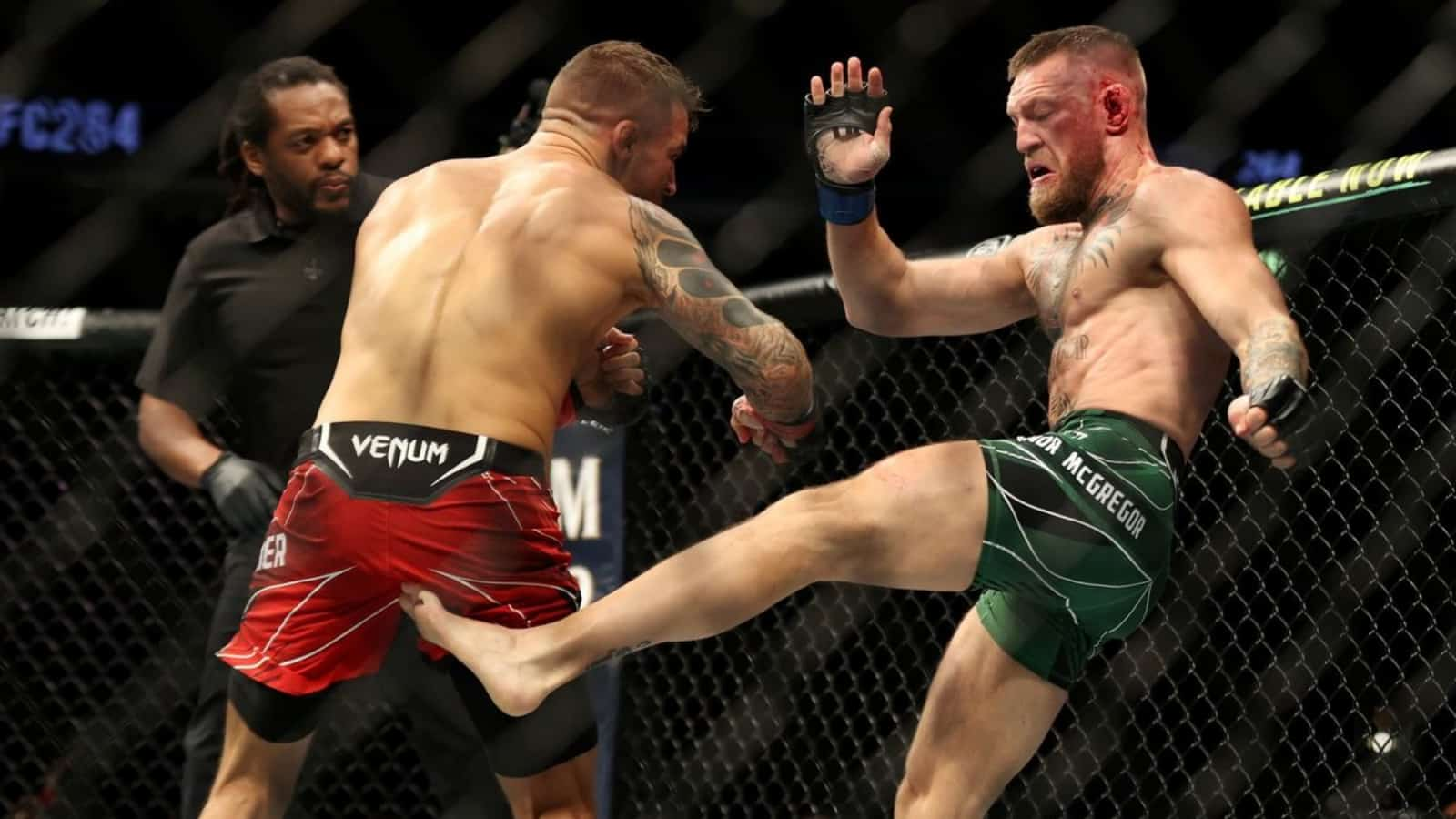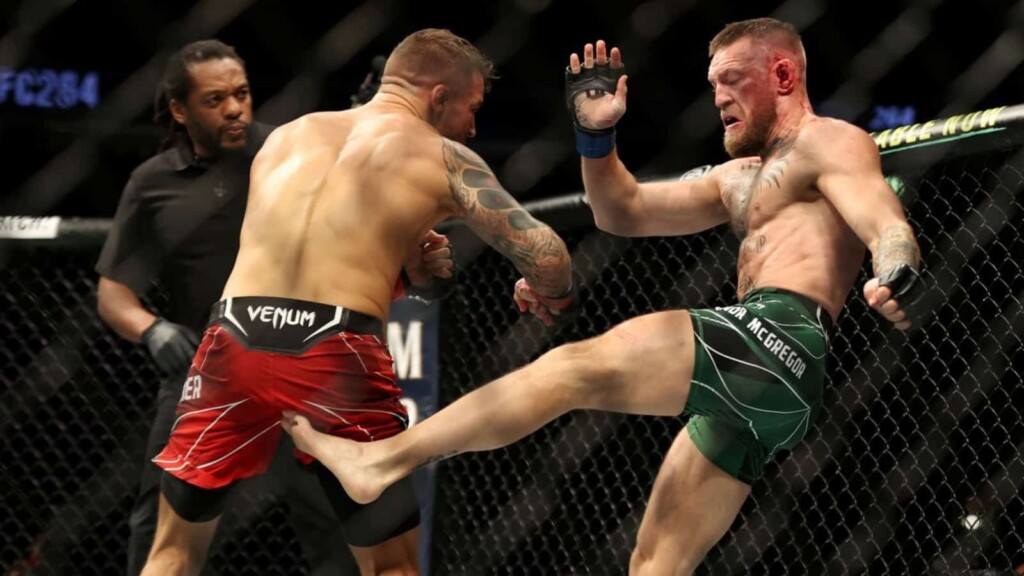 Although, Poirier now holds two victories against Conor McGregor but even after all the beef they had before entering into the third fight, 'The Diamond' believes McGregor was the biggest hitter he had ever faced in his career.
In the same interview, Poirier continued, "Conor McGregor is the biggest hitter I've faced, no doubt about it, as the biggest puncher I've fought? Yeah, he's a special individual for sure."
"I fought him in 2014, lost, and that was when his trajectory was… the sky was the limit. He was on his way up and he tore through everybody, became a two-weight champion."
Also Read: "Signed, Sealed, Delivered" UFC lightweight Dustin Poirier officially challenging champion Charles Oliviera at UFC 269.