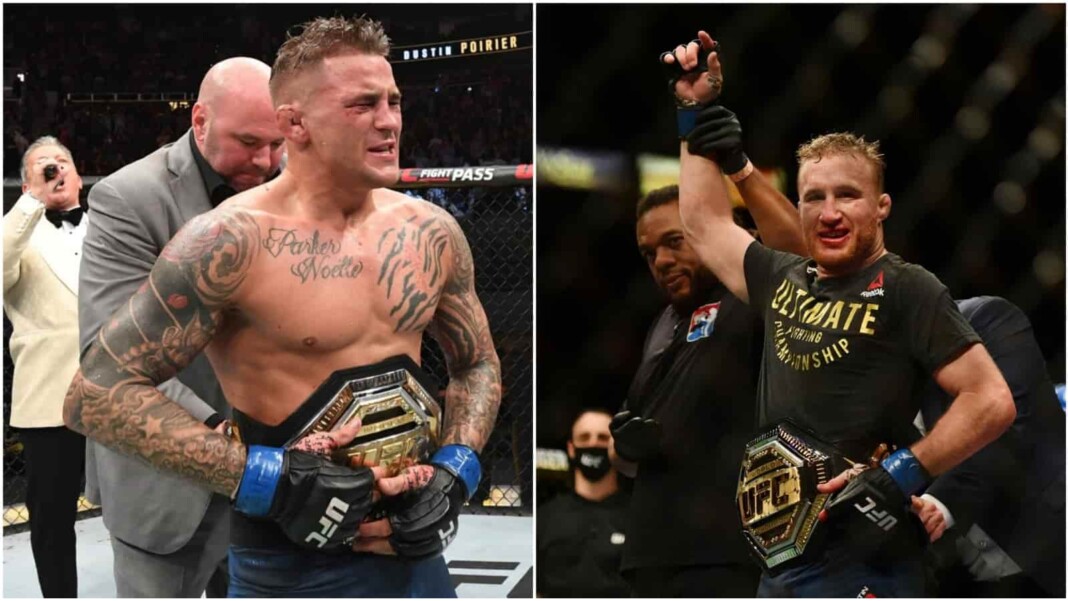 Dustin Poirier is not looking to call quits after he becomes the champion of the lightweight division. The Louisiana fighter responds to his competition, Justin Gaethje, and warns him about an "ass whooping" that is due.
Dustin Poirier is taking on the lightweight champion Charles Oliveira at UFC 269 on December 11. 'The Diamond' is looking to finally win the belt and be crowned the lightweight king. The fighter has been through all the ups and downs in his career. Poirier was also the former interim lightweight champion.
If Poirier does manage to win the belt from the Brazilian by the end of the year, he has a line of monsters waiting to get their hands on the gold. Justin Gaethje happens to be one of those potential lightweight contenders. Gaethje believes Poirier will hang his gloves and not fight 'The Highlight' in case he does become the champion.
In the recent episode of MMA Fighting's MMA Hour, hosted by Ariel Helwani, Poirier responded to all of Gaethje's comments. When asked if he was looking to retire, Dustin said to Helwani, "Nah, man I am a fighter. I'm fortunate enough that I could walk away. It is a great position to be in, but these guys need ass-whoopings, and I'm the guy to give it to them."
Dustin Poirier thinks he can beat Michael Chandler and Justin Gaethje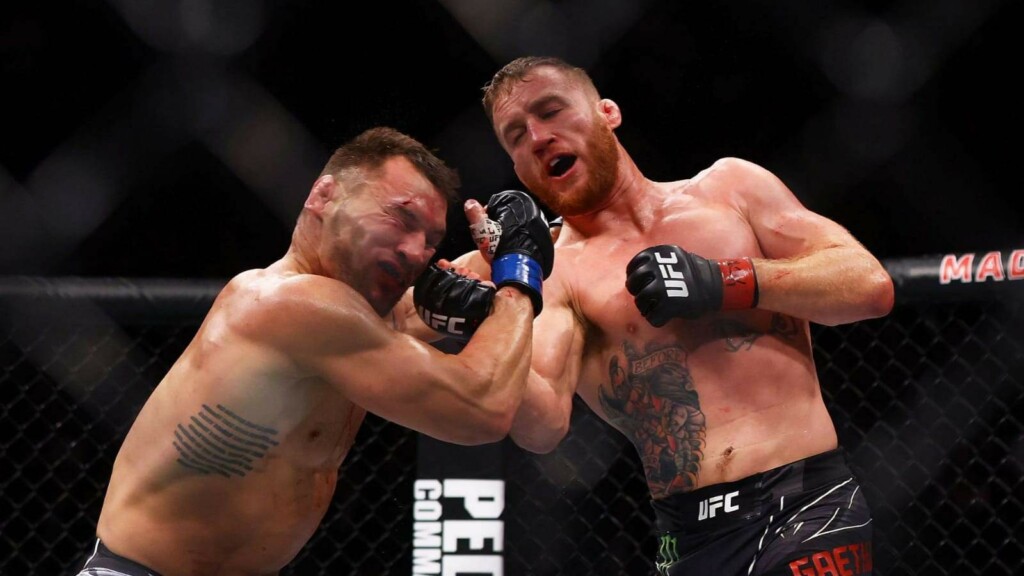 Justin 'The Highlight' Gaethje is coming off an ecstatic win against former title contender Michael Chandler at UFC 268. This fight at the Madison Square Garden was believed to be the title contention fight and Dustin was already keeping an eye on the two fighters. Gaethje and Chandler put on a "Fight of the Year" performance but the 'Diamond' was not impressed.
"I think I beat both those guys. If they fight me the way they fought that night, I beat both those guys. You have to tighten it up and be more technical. You have to be a thinking man and not just a wrecking ball," said Dustin on how Gaethje should come prepared if he faces him.
If Dustin and Justin do happen to meet in the near future, it would be one of the most anticipated rematches. The two lightweights previously met each other in the octagon in the year 2018 where they produced a stunner of a fight. Poirier got the better of Gaethje by knocking him out after four rounds of a scrap. Who do you think wins if they both meet next year?
Also read: "Understands boxing better than Conor," Petr Yan takes a dig at Conor McGregor after Dustin Poirier called him the best boxer in UFC