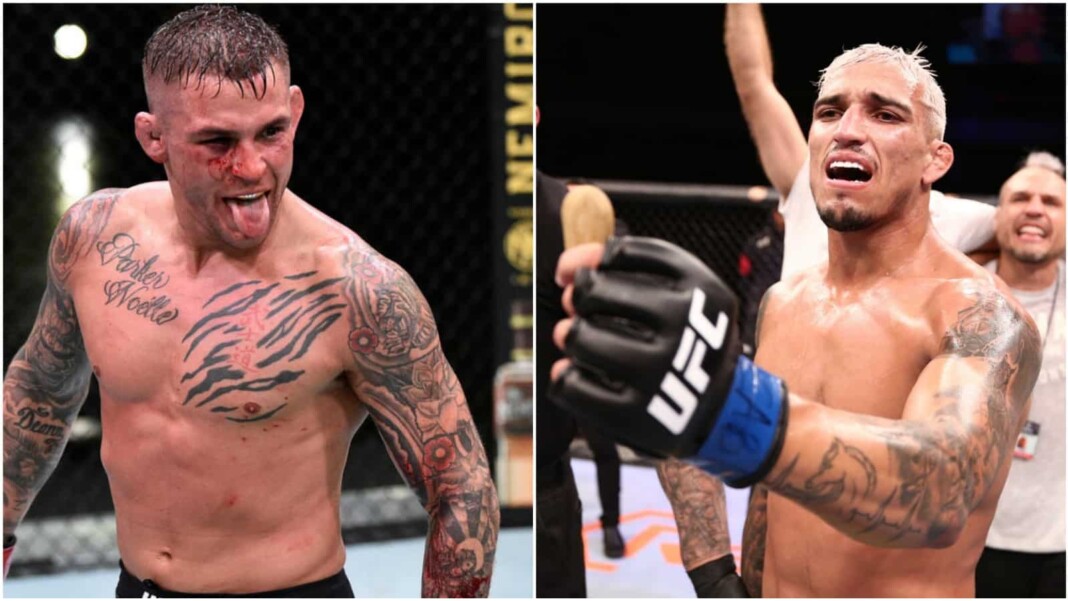 Dustin Poirier is all praise for his next opponent Charles Oliveira ahead of their championship bout. "The Diamond" believes "Do Bronx" is a guy that doesn't quit just like him.
Recently there has been a lot of people online including professional fighters talking about Charles Oliviera's resilience inside the octagon and one of them was Justin Gaethje. Gaethje has said that Oliveira is a quitter and Dustin Poirier was quick to defend his future opponent at the UFC Hall-of-Fame ceremony.
Dustin relates to Oliveira on a lot of levels. Both the fighters have seen it all in the fighting game and he is super excited to meet the Brazilian for his second shot at the lightweight title. "I've seen Charles in a lot of fights. He's been in a lot of fights at a high level. So, I've seen him kind of fold in fights before. But I've also seen him rise to the occasion and show up in adversity," said Poirier.
"If he was a quitter, he had a chance to quit when Chandler hurt him. But he came back and put him away. The guy showed championship mentality. Got hurt, pulled it together, finished the guy. I mean, there was no quit that night."
Dustin Poirier and Charles Oliveira look to fight in December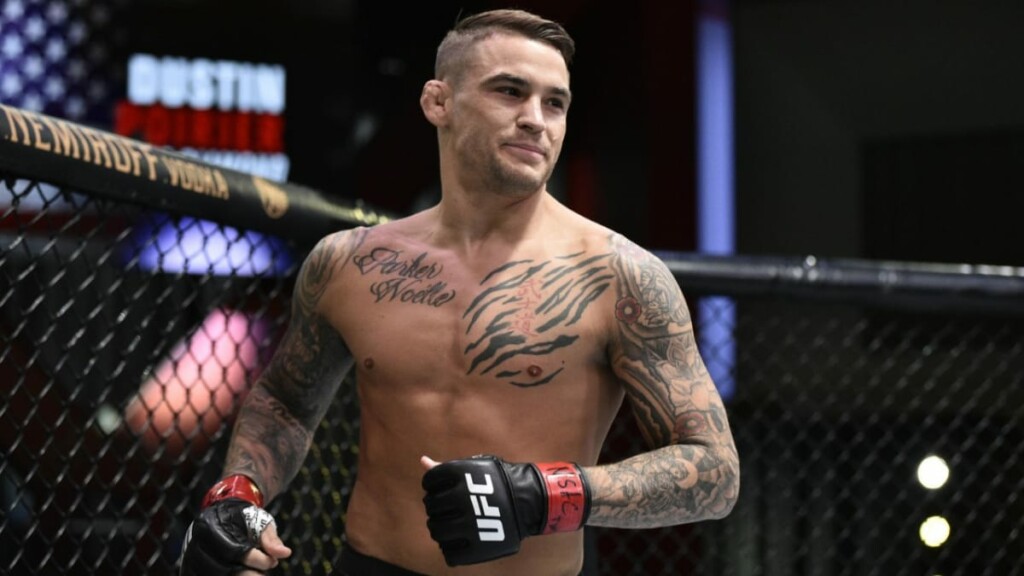 In the ceremony, Dana White mentioned that the lightweight title fight might happen at UFC 269 on December 11. This is the second time Dustin will be fighting for the lightweight belt and the Louisiana Fighter wants to make sure he gets to wrap that belt around his waist. "To be the world champion is the reason I put on a pair of gloves. Not the money, not the fame, those things are great," said Dustin.
Meanwhile, Oliveira also looks forward to taking on Poirier but the Brazilian is confident he is more skilled when compared to Dustin, be it on the ground or striking. Recently he spoke in an interview and said that he wants to submit the Louisiana fighter when the two meet for their title fight in December. Do you think Dustin can finally become the champion?
Also read: "I hate fighting as well," Georges St Pierre resonates with Nick Diaz's comments ahead of UFC 266