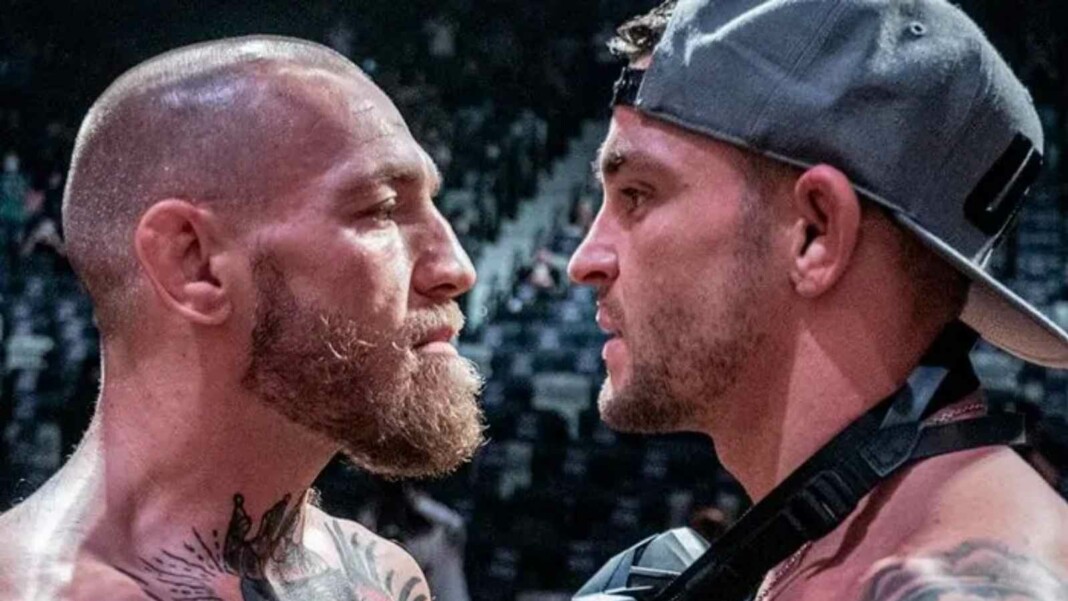 Dustin Poirier is 2-1 against the Irishman Conor McGregor, he secured two consecutive wins against Conor, with the most recent one coming at the main event of UFC 264.
Conor broke his foot in the very first round of their fight, and Dustin was declared the winner. Conor had a fit of rage and went after Dustin's family as soon as the fight ended, Dustin seemed unfazed by Conor's antics but that didn't stop Conor from mentioning his name from time to time.
Conor underwent surgery and he is currently in rehab, Conor continues to rant about Dustin and his family from time to time, but Dustin had a quite interesting take on this. Talking to Laura Sanko from UFC, he said, "It doesn't really bother me, I don't really care. When I think about in hindsight, like today, I was thinking about it like, 'The guy's probably losing his mind.' He can't really train. He's got a hurt leg that he's trying to rehab. Rent free. I'm just living rent free."
"I think I could fight at 170," Dustin Poirier likes the idea of moving up to welterweight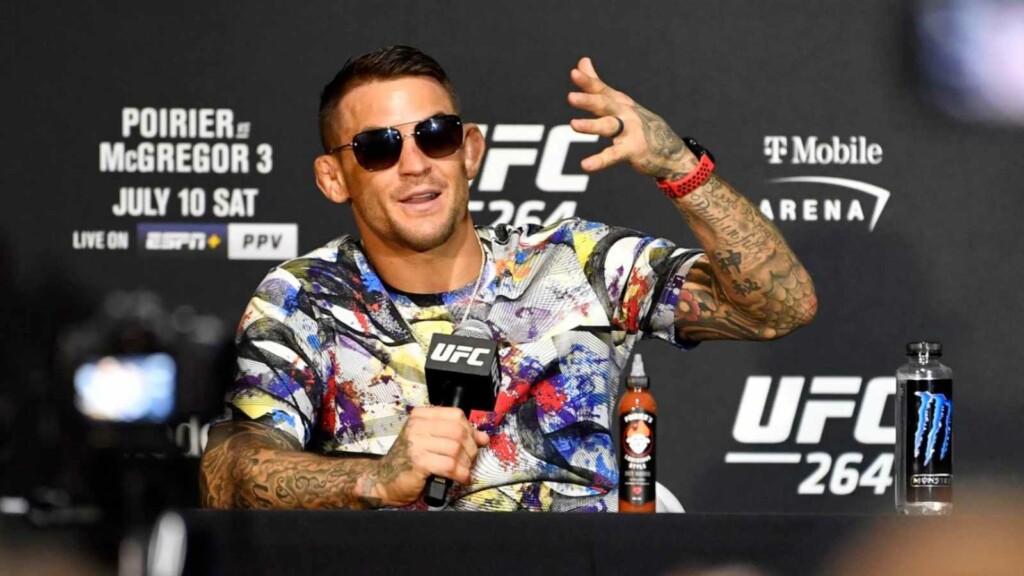 Dustin is the number one ranked lightweight fighter on the UFC roster, and he is next in line for the title shot against the champion Charles Oliveira. Dustin opened up as a betting favorite in this fight, and he liked the idea of moving up a division to fight for the 170-pound gold as well.
"Of course, I would," Poirier said. "Those are some big guys, man. We'll see. I definitely can fight at 170. Honestly, now at 155, my metabolism has caught up. When I was cutting to 145, between fights I would get a lot heavier than I do now. I think my body was getting messed up and holding on to a lot of weight. I would shoot up to 190 when I was fighting 145. Now I don't get past 182. That's really the max I walk around at. But I think I could fight at 170, too. There are some fun fights there."
Also read- "I don't man" – Dustin Poirier says he does not know who Roman Reigns is