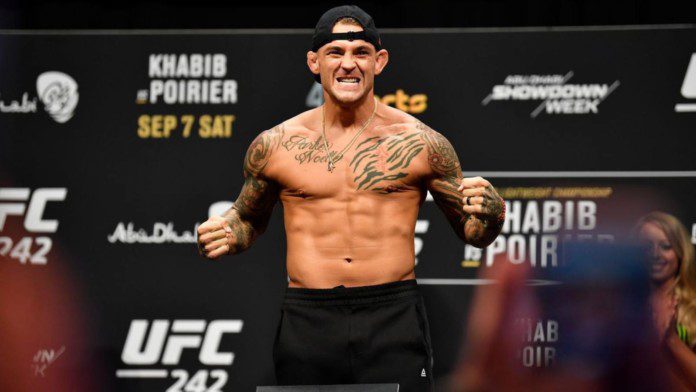 Dustin Poirier is playing planning to stay in the lightweight division a little bit longer.
Fighting out of Louisiana, Dustin Poirier is one of the best fighters in all of UFC. On December 12th, the fighter will fight in a much-deserved title fight against the current lightweight champion Charles Oliveira. UFC 269 takes place at the T-Mobile Arena in Las Vegas, Nevada. Both Dustin and Charles are in their primes and will finally settle the debate of who the best lightweight in the world is coming weekend.
Despite deserving a title shot a few fights ago, Dustin decided to choose the path of "Money Fights" against Conor McGregor before coming for the secured lightweight championship bout. Poirier is a very fluid fighter and has some rivals waiting to get their hands on him in the 170 lbs weightclass. However, Dustin does not want to leave the lightweight division anytime soon, he says in a recent interview with RT Sport.
Dustin Poirier will beat Charles Oliveira and defend his belt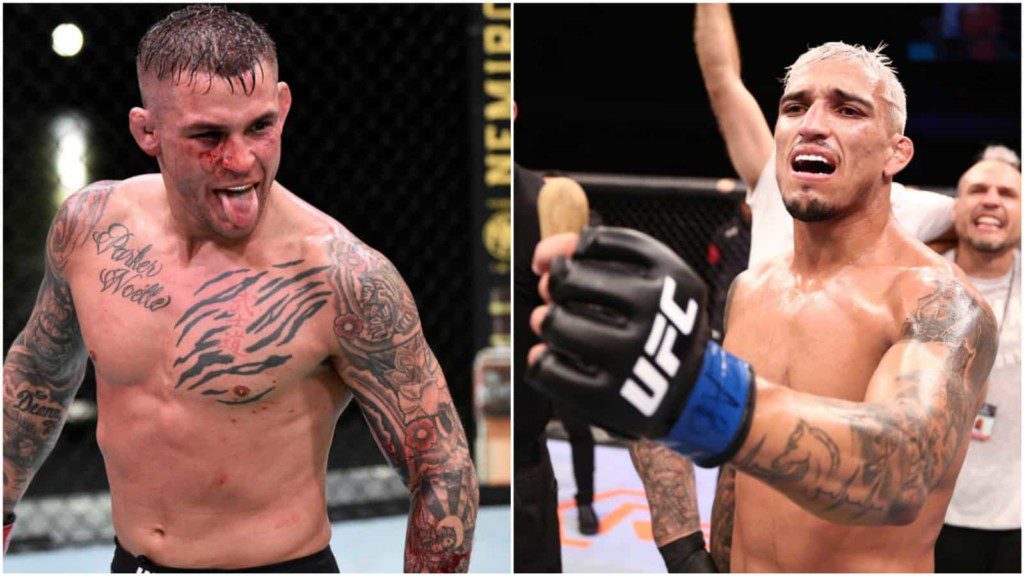 When asked about a move to the welterweight division, "Right off the bat, I would think I have to defend the belt," said Dustin shutting down rumors of a fight in the 170lb weightclass. Dustin looks at the entire top 10 of the lightweight division as a potential next contender.
"I mean, the whole top 10 rankings in the UFC lightweight is tough guys. There's a lot of guys on long win streaks, there are some up-and-comers and a lot of opponents who could be my potential next opponent," said Poirier on the state of the lightweight division. Dustin does not need to take the trouble of finding him a worthy contender if he wins the title given there are already fighters like Islam Makhachev, Beneil Dariush, and Justin Gaethje who are next in line to take a shot at the title.
As far as the possible matchups in the welterweight division, Dustin has been in some great rivalries. UFC's welterweight top contender and fan favorite, Colby Covington is one of the opponents that is eyeing a fight against the fighter from Louisiana and the two have also traded some heated barbs in the past. A fight against superstar Nate Diaz is also long due for Poirier. What is the ideal thing for Dustin Poirier to do next?
Also read "Grind in war," Beneil Dariush makes an interesting prediction for Charles Oliveira vs Dustin Poirier fight at UFC 269