One of the most successful heavyweights on this planet is Fedor Emelianenko has reached the pinnacle of the sport, he has been competing for a long time and after competing in almost every major fighting promotion, he has gained enough experience to comment on some of the most sensitive issues of the game.
Recently many fighters have complained about the pay issue inside the UFC. They have claimed that Dana White is not giving them proper compensation for their service. Fedor commented on this issue, talking to Tass, he said, "A very unfavorable impression. Money means everything to him, he has no respect towards fighters, no respect for any human being. Only money and that's all."
"There is nothing humane about him and I found that quite revolting," he continued. "Money, of course, is important for living and for the family. But trading human relations for money is unacceptable."
"Dress them more decent," Fedor Emelianenko adds to Khabib Nurmagomedov's ring girls criticism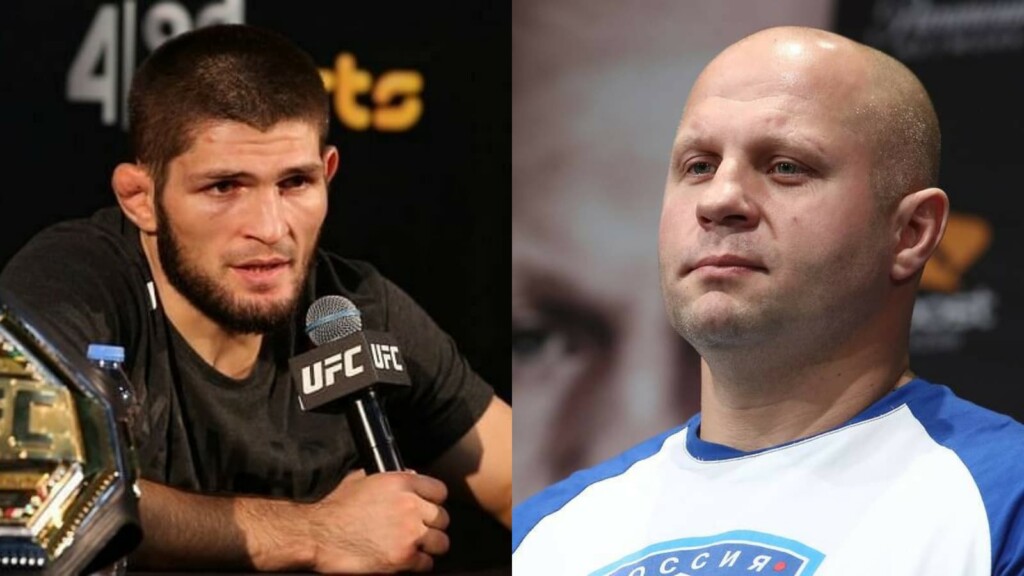 Following former UFC lightweight champion Khabib Nurmagomedov's controversial comments on UFC's ring girls, Fedor Emelianenko has added his own two cents about the issue.
Fedor Emelianenko is a Russian heavyweight who is a former champion at PRIDE and also spent time in Bellator MMA. He has wins over four former UFC champions and is considered one of the scariest opponents to face. Recently Khabib Nurmagomedov got into a lot of controversy for saying that ring girls are useless and serve no purpose in the sport of MMA. "Ring girls are the most useless people in martial arts. What is their function?" asked Khabib in a press conference which created a lot of debates.
Fedor resonated with the same comments and he believes the women should be dressed well. But he did not want to give in to this issue as he had his own affairs that he had to deal with. Fedor now has an upcoming fight. "The girls are showing the number of the round. The only thing is to dress them more decent. You know I don't have anything to do with it. I have enough problems," said Fedor.
Also read – 'Return of the Last Emperor'- Fedor Emelianenko is back; will headline Bellator's first-ever event in Russia on the 23rd of October