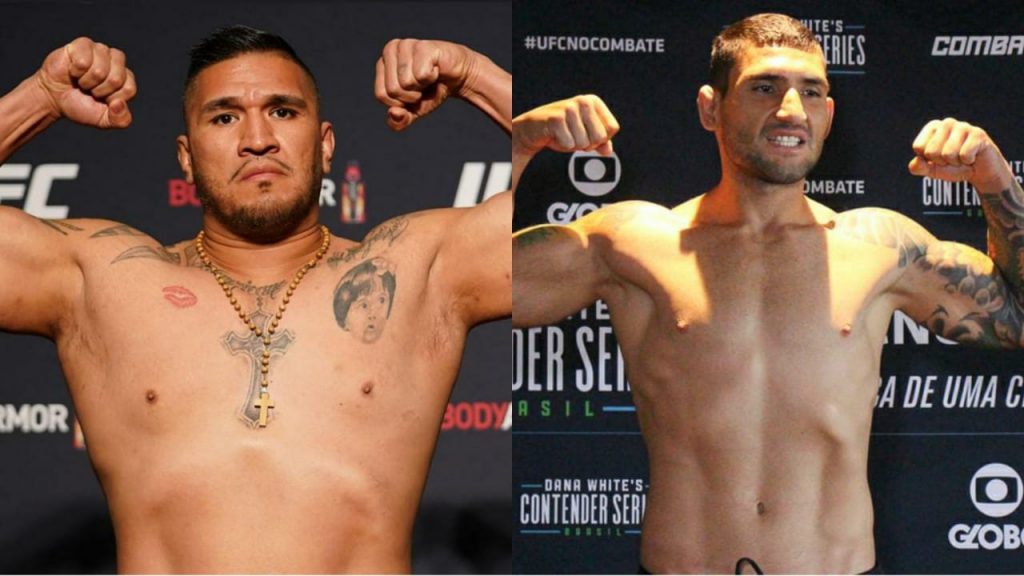 In the Light Heavyweight contest of UFC Fight Island 8 Ike Villanueva stepped inside the Octagon to face Vinicius Moreira. Moreira is coming in this fight with three losses and Villanueva with two losses.
Round 1: Moreira started the round with a low kick. Villanueva struck him with some nice combinations and Moreira pushed him back with a leg kick. He further tried a leg kick to the head but Villanueva blocked it. Villanueva struck a nice kick to Moreira's body.
Villanueva tried to continue the pressure by moving forward, Moreira struck him with a super man punch. He tries one more super man punch and Villanueva dodges him. The round ends.
Ike Villanueva gets his first UFC win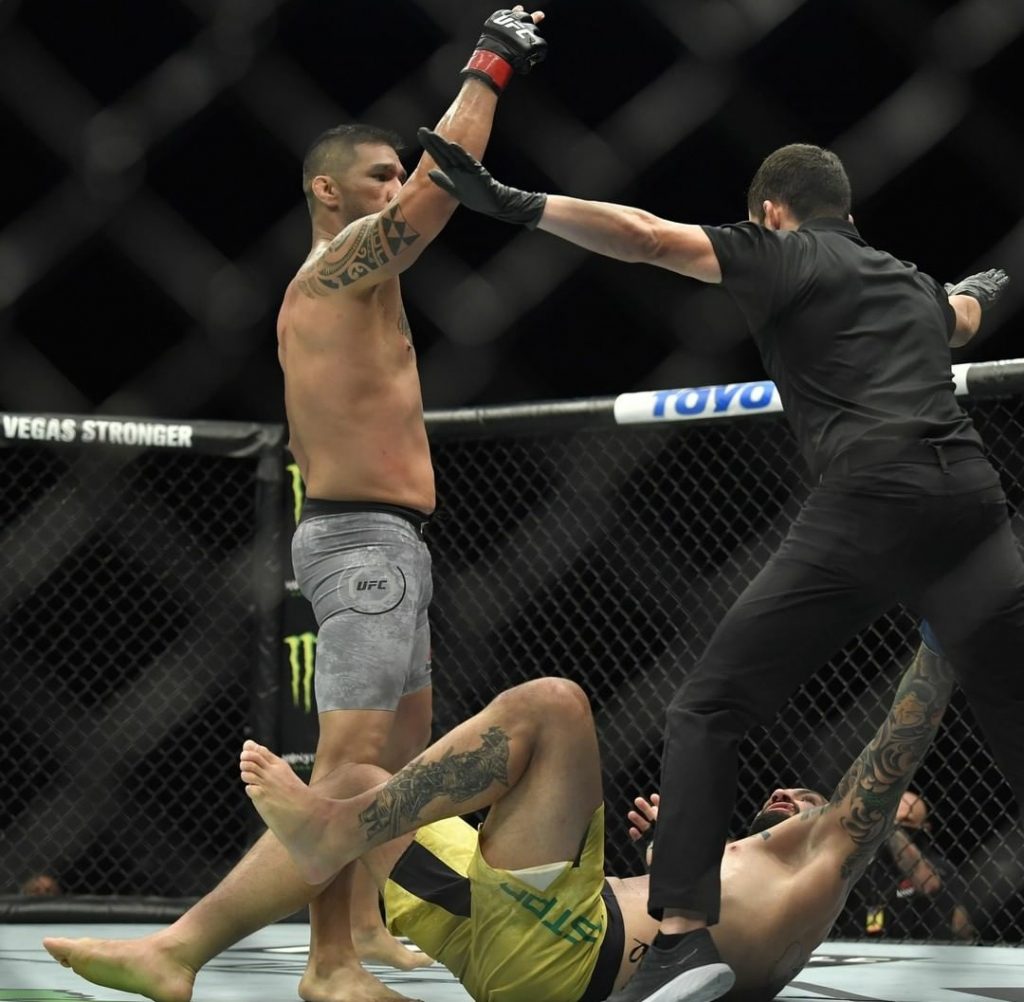 Round 2: Villanueva continued the round with punches. Moreira looked a little lazy at the start of this round and Villanueva locks and loads a clean right hand and it's done Moreira is out cold and Villanueva gets his first UFC win.
Result: Ike Villanueva def Vinicius Moreira via knockout (Punch) (Round 2, 0:39)
Also Read: UFC Fight Island 8: Matt Schnell def Tyson Nam via Split Decision