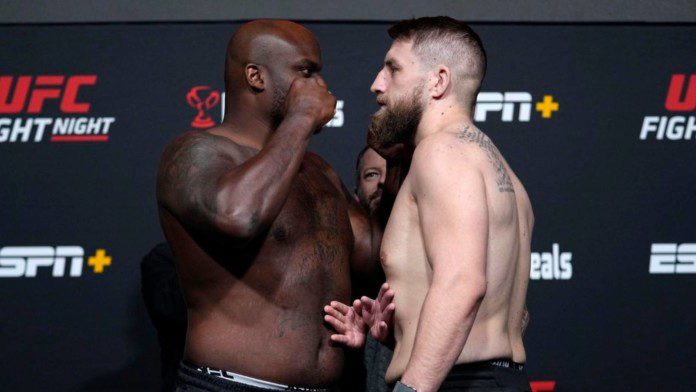 Twitter reacts to Derrick Lewis doing what he does best, as he gives another highlight-reel knockout over Chris Daukaus at UFC Fight Night 199/UFC Vegas 45, and the crowd and the fans all over the world got what they deserved for the last main event of 2021. With that said, Lewis can potentially show his worth for a title shot yet again.
But it seems like Lewis has some problems in the fight going as long as five rounds, reason why we get a knockout as soon as possible. The deal seems to be fair but Lewis hilariously says in his post-fight interview that he would be only in for three-round title fights, on a serious note, is the UFC daring enough to do that for Lewis in the future though?
The Twitter world goes crazy over Derrick Lewis taking out Chris Daukaus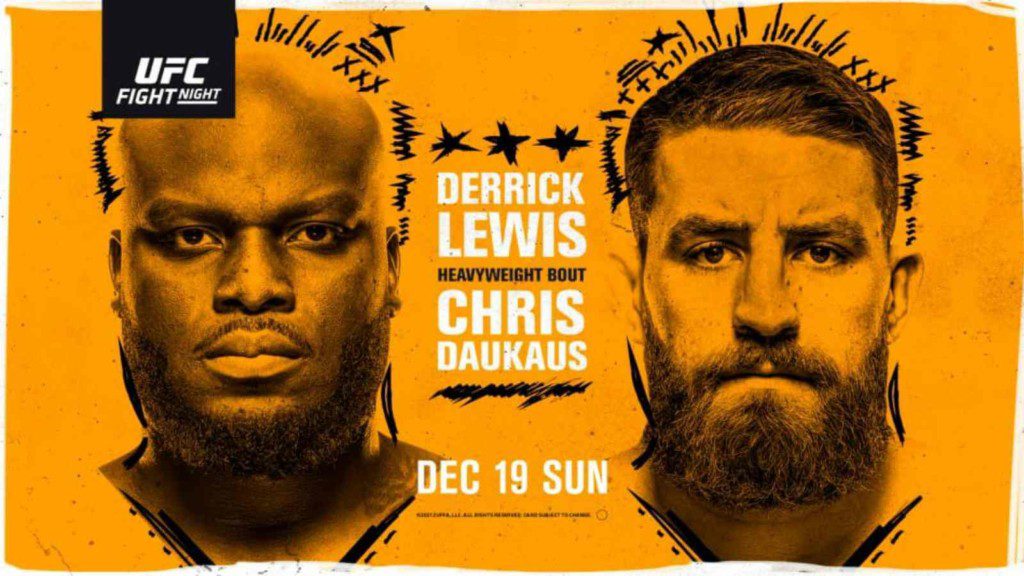 Lewis puts on a performance and a milestone tonight as he has the recorded 13 knockout wins in his UFC career, the most in the heavyweight division's history and possibly as per "The Black Beast's" claims, the first clean athlete to have most knockout wins. Here are some of the reactions to Lewis being Lewis.
Terrance McKinney reacting to Lewis' hilarious post-fight interview.
ESPN Correspondent Brett Okamoto talks about Lewis' one of a kind post-fight celebration where he takes out his groin cup and throws it to the audience.
ESPN MMA makes the milestone official!
Here's a fan making a GIF out of Lewis' extraordinary performance!
BT Sport- UFC with the legendary art!
Three rounds > Five Rounds, as per Lewis.
Tonight's winner got some moves for sure!
And here are some more Twitter reactions!
Who do you want to see Derrick Lewis fight with next? No matter the lack of championship status, Lewis is a king of knockouts in his own right and will be remembered for having the possibly the most fearing power punching capacity, alongside the current champion Francis Ngannou, to ever prevail in the history of the UFC!
Also Read: "I'm gonna ankle pick you," Gregor Gillespie issues a call out for UFC superstar Tony Ferguson