Islam Makhachev has been asking for a fight against the top 10 ranked in the lightweight division but that has not yet come to reality for the young Dagestani. Islam is scheduled to fight Brazilian Thiago Moises on July 17th at a UFC Fight Night event.
Islam Makhachev has been hungry for a long time and has called out almost everyone in the UFC's lightweight top-ranked fighters. None seemed to have shown interest or accepted his challenge. Islam now has to settle with the rising star Thiago Moises. He is not necessarily happy about the matchup but it seems like he will have to make do with another unranked fighter for now.
Thiago Moises is on a winning streak but just isn't good enough for Islam according to the Dagestani. Islam Makhachev took his frustration on the division on Twitter. Makhachev is determined to follow his teammate Khabib Nurmagomedov's legacy and doesn't look like he will stop until he makes it to the top of the mountain.
"TOP 10 of LW division is a bunch of old ass slick fighters. Not a single one accepted the fight they were offered. NO MATTER WHAT, I'M GONNA KEEP MOVING AND GET THAT BELT SOON, with or without these clowns. See you July 17," Islam wrote on his Twitter. Though, many believe it's his manager Ali Abdelaziz who helped put these words together for the Russian.
Is Islam Makhachev's 8-fight winning streak not good enough to fight a top-ranked lightweight?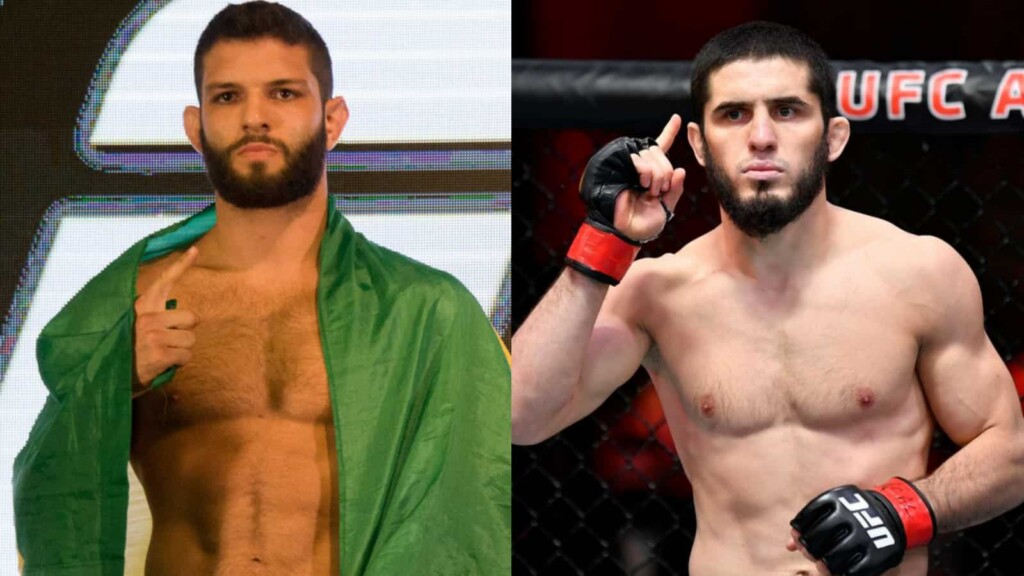 Islam Makhachev has proved himself from time and time that he is a dangerous fighter. Since 2015, the Dagestani has lost only one fight which is the only defeat of his professional MMA career. Makhachev has a record of 19-1-0 in his career. He is coming off an 8-fight consecutive winning streak which is considered ambitious for any other fighter. Yet, he is not been able to lay his hands on a top fight.
Islam is coming off a victory against Drew Dober at UFC 259 where he won via submission in the third round. Islam has been linked with fights against Paul Felder and Rafael Dos Anjos from time to time but reports suggest that those fighters backed out from the fight. Some might say that the reason why top-ranked fighters have declined Islam's offer is that he is not a money fight.
Also read: UFC 4 by EA Sports adds Dan Ige and Viviane Araujo as the latest addition to the star-filled roster