| | |
| --- | --- |
| Name | Rose Gertrude Namajunas |
| Net Worth | $1 million-plus |
| Nickname | Thug Rose |
| Age | 29 |
| Residence | Milwaukee, Wisconsin, USA |
| Marital Status | Engaged |
| Sources of Wealth | Mixed Martial Arts |
| MMA Record | 10-4 (8-3 UFC) |
| Last Updated | October 2021 |
Rose Namajunas has one of the most remarkable careers in women's MMA history. Today we are talking about Rose Namajunas net worth, assets, her professional career, personal life and more. The first-ever 2 times UFC women's strawweight champion started off into the UFC by opening up the strawweight division for women mixed martial artists with a title fight against Carla Esparza.
She won the strawweight title the first time by a first-round knockout of the then-undefeated Joanna Jędrzejczyk, ending her championship reign worth 5 title defences. She won the second time against Weili Zhang, to whom she knocked her out too in the first round. Rose is on her road to proving her worth all again with her rematch with Zhan at UFC 268 on November 6, 2021, in Madison Square Garden, New York.
Rose Namajunas Professional Career
Namajunas, an originally Taekwondo practitioner who also had experience in wrestling, Brazilian Jiu-Jitsu and kickboxing during high school, started off training for MMA under Greg Nelson in Minnesota Martial Arts Academy for her amateur career in 2010. Before that, she trained in MMA for some time with Duke Roufus from Roufusport. Rose currently has a Black Belt in Karate, Taekwondo and Brazilian Jiu-Jitsu.
After a perfect amateur record of 4-0, Namajunas began her professional career at Invicta FC 4 in 2013 against Emily Kagan. After being 2-1 in Invicta, Namajunas made her UFC debut at Ultimate Fighter season 20 finale. She lost the first strawweight title fight of the UFC to Carla Esparza. She then came back with a 3-fight win streak, after which she lost to former title challenger Karolina Kawolkiewicz via a split decision.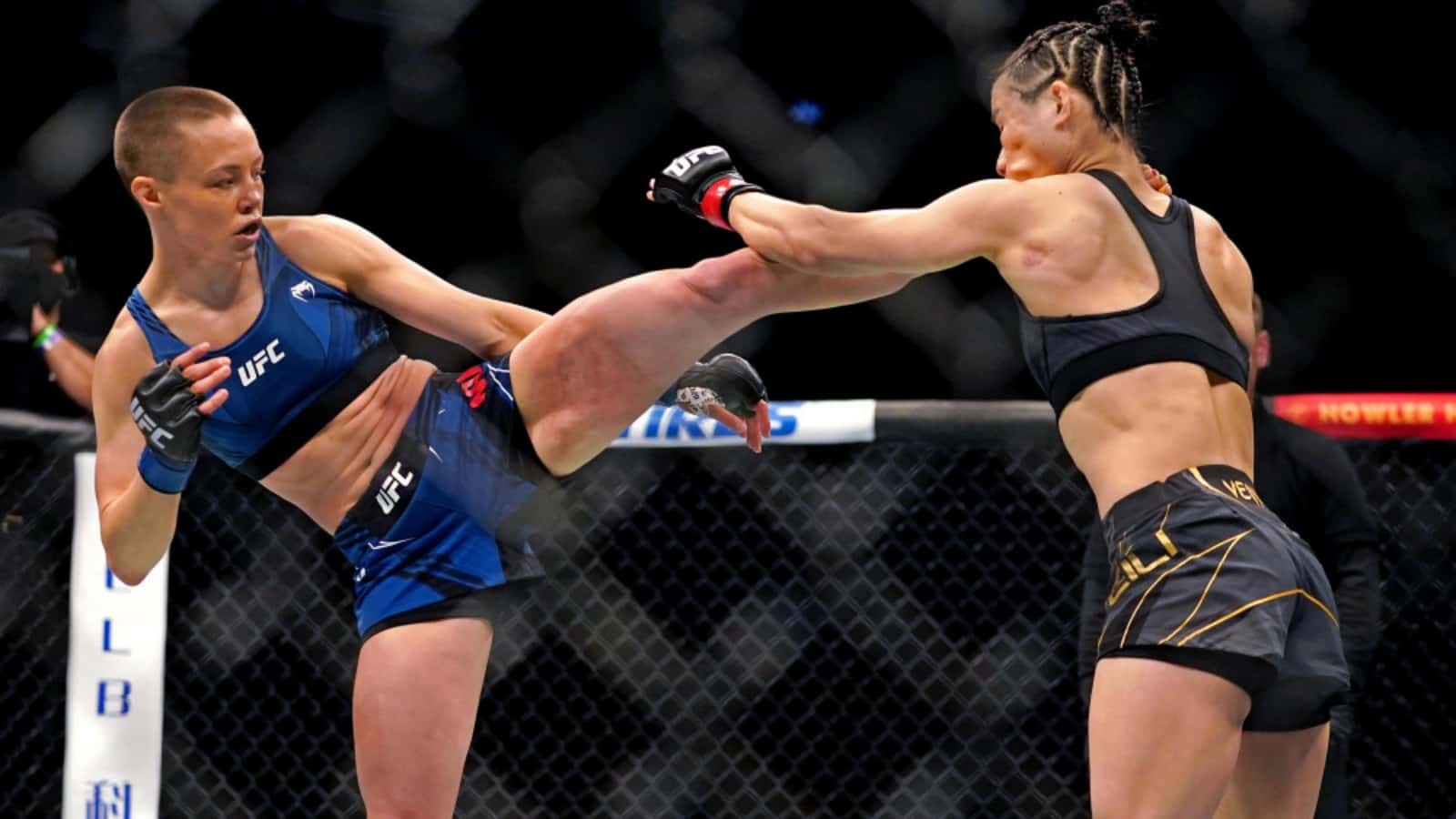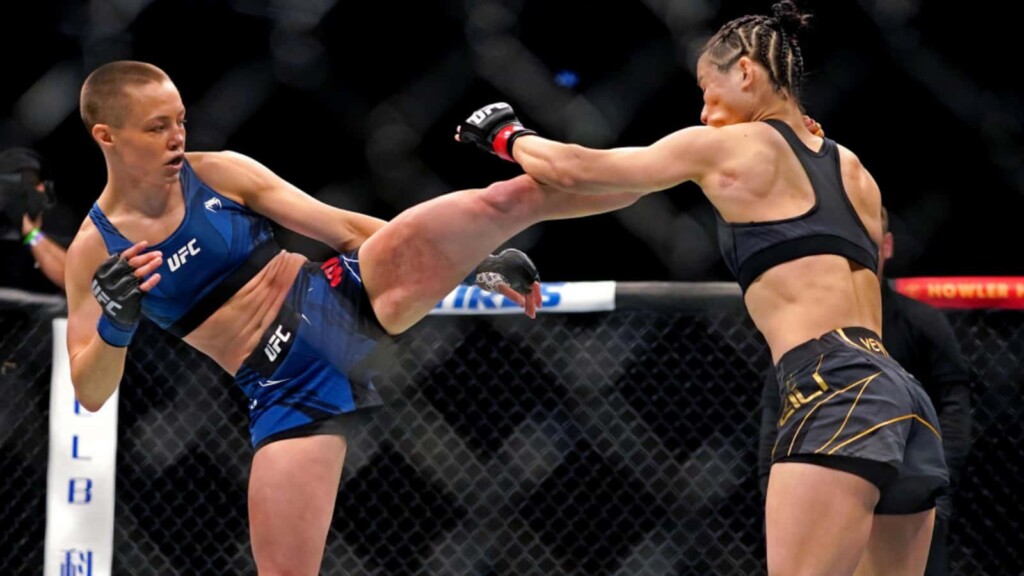 After a dominant submission victory against Michelle Waterson, Namajunas gets her second title shot against then-champion Joanna Jędrzejczyk. She knocks her out to become the UFC women's strawweight champion on the night of UFC 217 in Madison Square Garden. Namajunas gets knocked out by slam in her second title defence fight against Jessica Andrade. She returns to avenge her loss winning a split decision over Andrade and then earning a title shot.
Namajunas fights to become the first-ever women's 2 times strawweight champion, which she does by defeating then-champion Weili Zhang at UFC 261. With a journey that teaches to never give up, Namajunas has cemented herself as one of the greats of women's MMA without a doubt.
Rose Namajunas Personal Life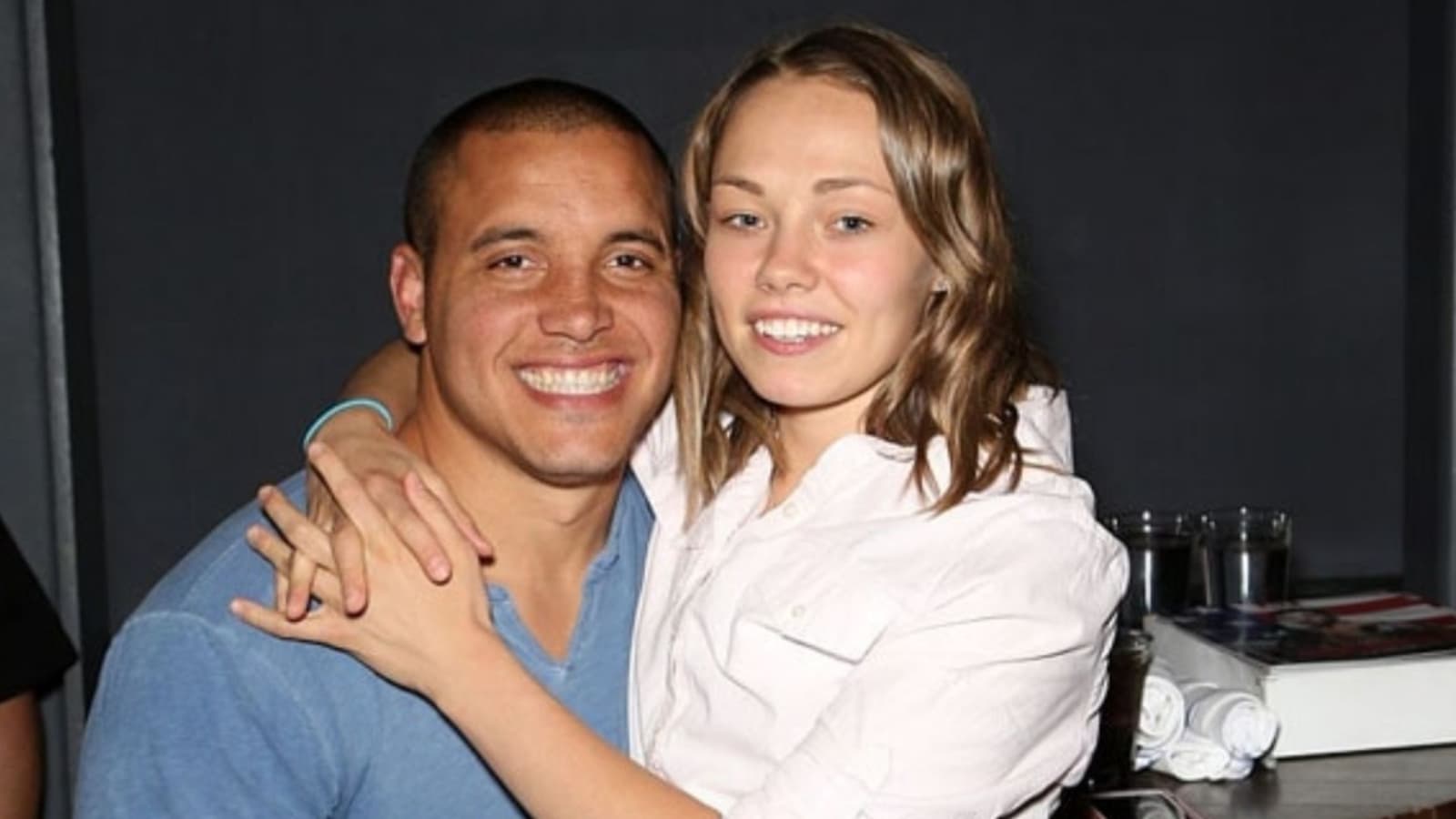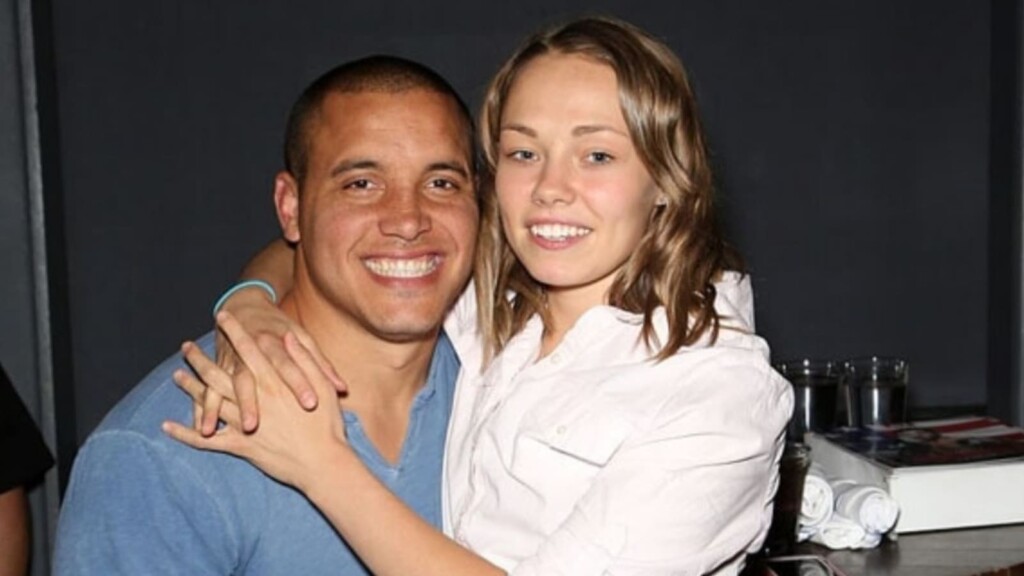 Rose Gertrude Namajunas was born in Milwaukee, Wisconsin on June 29, 1992, to Lithuanian parents who have moved to the United States in 1991. She was named Rose in honour of her late great grandmother who was also named Rose (or Roze). Her great grandfather was fighting in the Lithuanian army as a military officer, in resistance to the Soviet Invasion of Lithuania.
Her grandfather, Algimantas Andriukonis, was a successful wrestler and won national championships internationally in USSR hosted competitions. Rose's father Arturas suffered from a psychological disorder of schizophrenia that made him leave the family and later on died of pneumonia in Germany in 2008. Rose's mother is a pianist at the Lithuanian Academy of music and theatre.
Not much is known about Namajunas brother but during her childhood, her brother was rarely present at home. In the neighbourhood where Rose grew up, she was the only white girl with a small stature but was nicknamed "Thug Rose" for the fight she had in her since a young age. Namajunas is engaged to former UFC Heavyweight Pat Barry.
Rose Namajunas Net Worth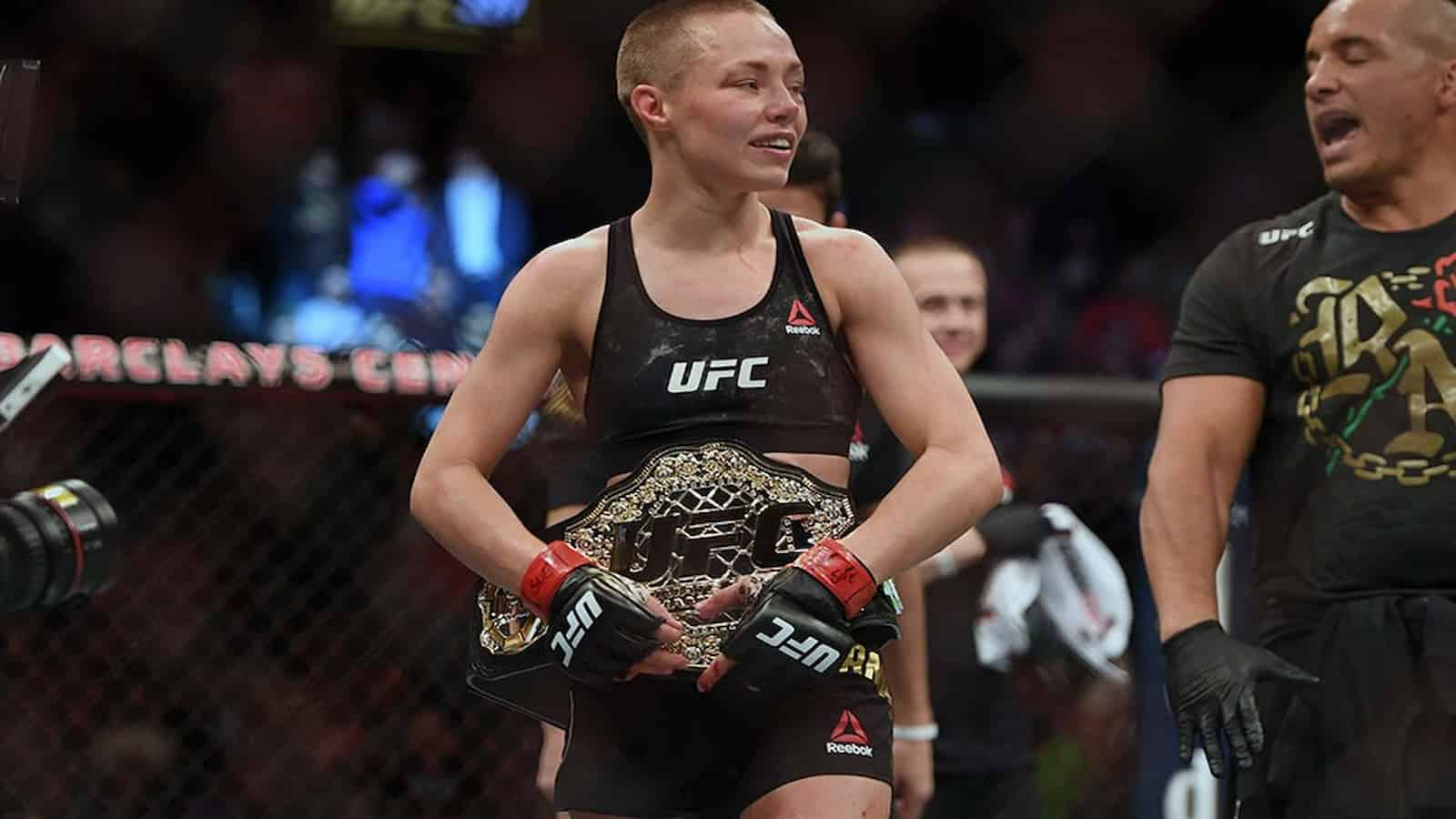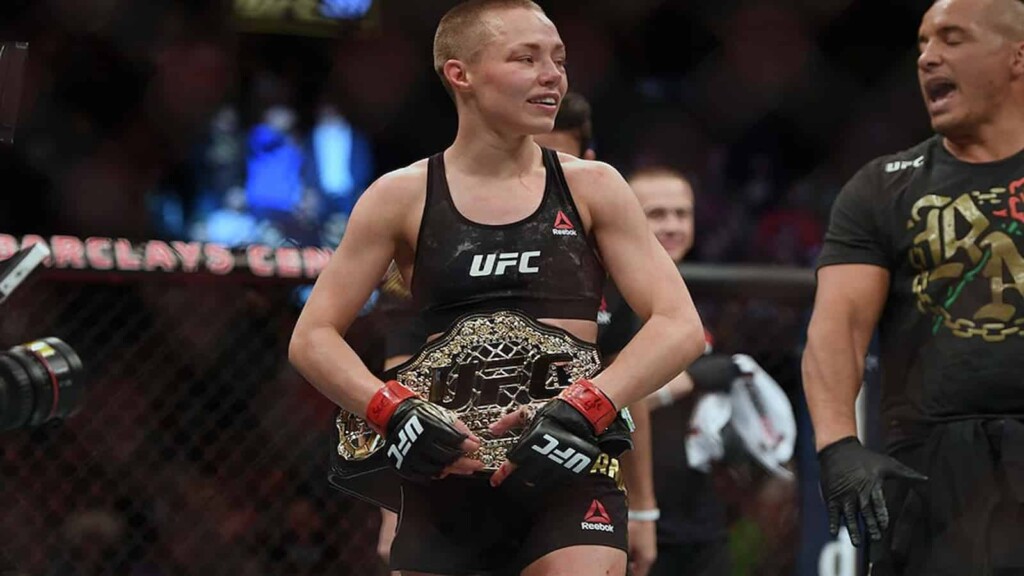 As of 2021, Rose Namajunas Net Worth is estimated to be a little over $1 million as per multiple sources. Her last payout against her title fight with Weili Zhang is $310,000 according to Talk Sport. This can be the highest payday of Rose's career. Rose Namajunas net worth to be comparatively less can be attributed to lesser pay-per-view points in women's MMA events as compared to men. For looking over her fight deals, Namajunas is managed by athlete manager Brian Bucker Au, founder of SuckerPunch Ent.
Rose Namjunas Assets, Endorsements and More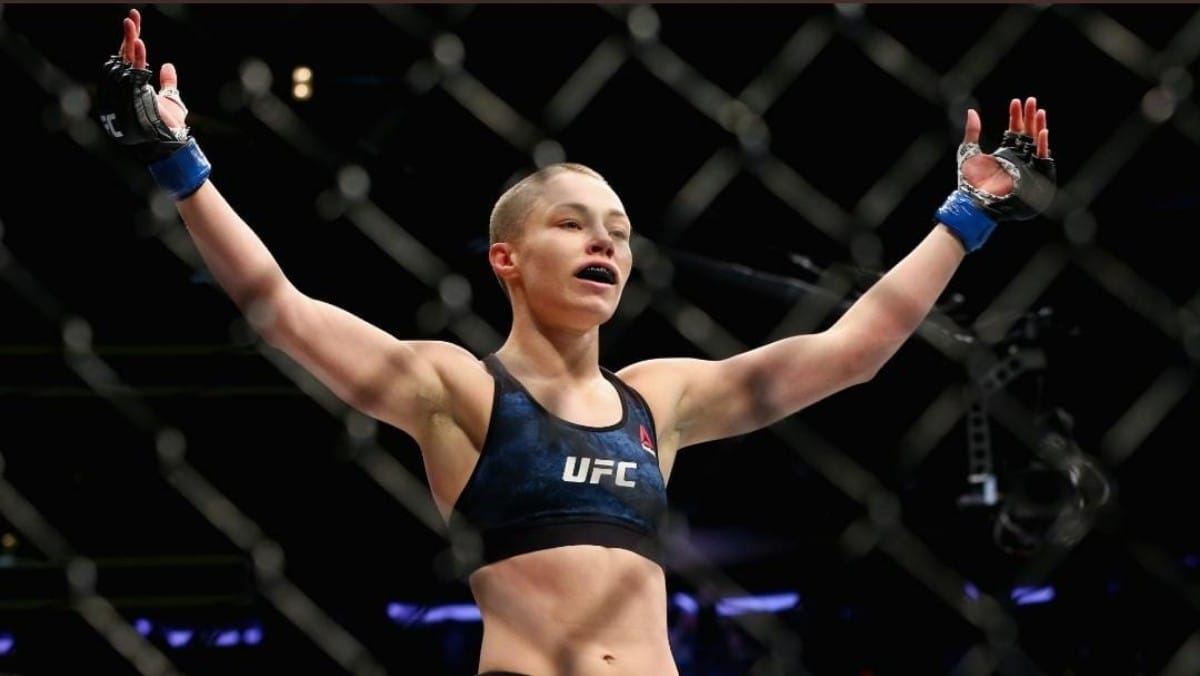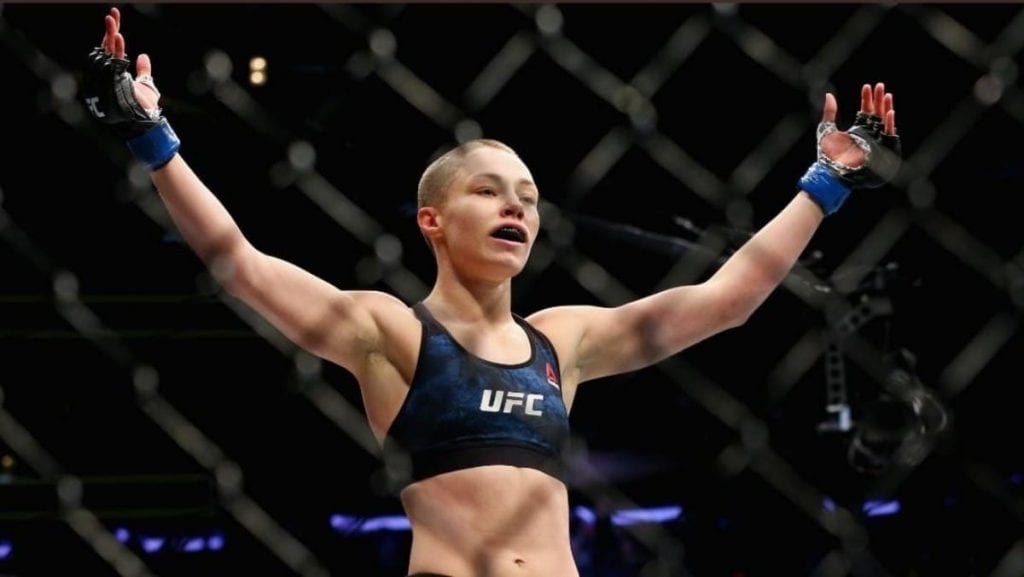 Rose Namajunas is sponsored by Venum fight gears for wearing them during the UFC fight night walk-offs and fights. Other than that, her individual brands of endorsements include RVCA Sport for its clothing brand, Monster Energy which is known to have sponsored many great athletes like Dominick Cruz, supplements firm PERFECT sports, and finally fight gear brand ONX Labs. She is also a model for Community New York, not confirmed if this counts as her occupation for assets.
Q. What is Rose Namajunas net worth?
Rose Namajunas net worth is a little over $1 million
Q. What is Rose Namajunas' age?
Rose Namajunas is 29 years old
Q. When and where was Rose Namajunas born?
Milwaukee, Wisconsin
Q. Who is Rose Namajunas partner?
Rose Namajunas' partner is former UFC heavyweight Pat Barry.
Q. What is Rose Namajunas MMA record?
Rose Namajunas MMA record is 10 wins and 4 losses.
Also Read: Did Khamzat Chimaev cheat during his second attempt at UFC 267 weigh-in?
Also Read: Max Holloway calls Conor McGregor for a showdown in March 2022