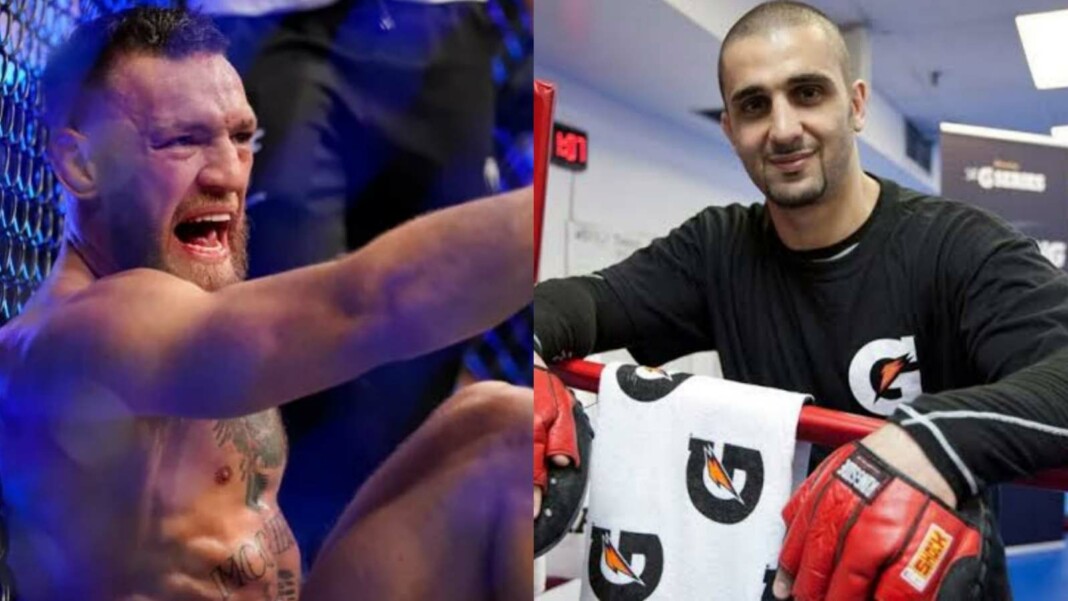 The former UFC two-division champion, Conor McGregor faced a devastating leg injury in the trilogy fight against Dustin Poirier at the main event of UFC 264. McGregor used a pretty aggressive approach entering into this fight that led him to drag Poirier's wife in their trash talk.
Following his injury towards the end of the first round in their fight, McGregor was still yelling at Dustin Poirier and his wife. Many people criticized 'The Notorious' after this and the head coach of Tristar Gym, Firas Zahabi is the latest one amongst them.
While talking on the Tristar Gym YouTube channel, Zahabi says, "I was really grossed out, I don't know how you guys can be fans of this man. I respect him as a fighter. I respect his skills – I can't deny that. But the way he behaved at the press conference was just horrible."
Firas Zahabi further added that Conor McGregor's behavior wasn't acceptable at all and just because he is a massive draw in UFC, he shouldn't be crossing the line. He added,
"If Conor McGregor has one true friend in this world … maybe he's just surrounded by people who just want his prestige and money and they just want what they can get from him,"
"But if he has a single true friend in this world, that true friend is going to take him behind closed doors and tell him, 'Look, the way you're behaving – it's stupid. You're making yourself look bad. You're embarrassing us, your family, your friends.' It's just a humiliating way for a true martial artist, a warrior to behave."
Zahabi continued, "He's going after kids now. Now, if that was anybody else, if that was a guy on a prelim card, we would all be like, 'Kick this guy off the roster. Kick this guy out of the UFC."
"No, no, no.' But because it's Conor McGregor, you can't say that. It's Conor McGregor – he's the poster boy. He's the one who sells all the tickets. No – there's no pass for that."
Firas Zahabi believes there is no way Poirier should fight Conor McGregor again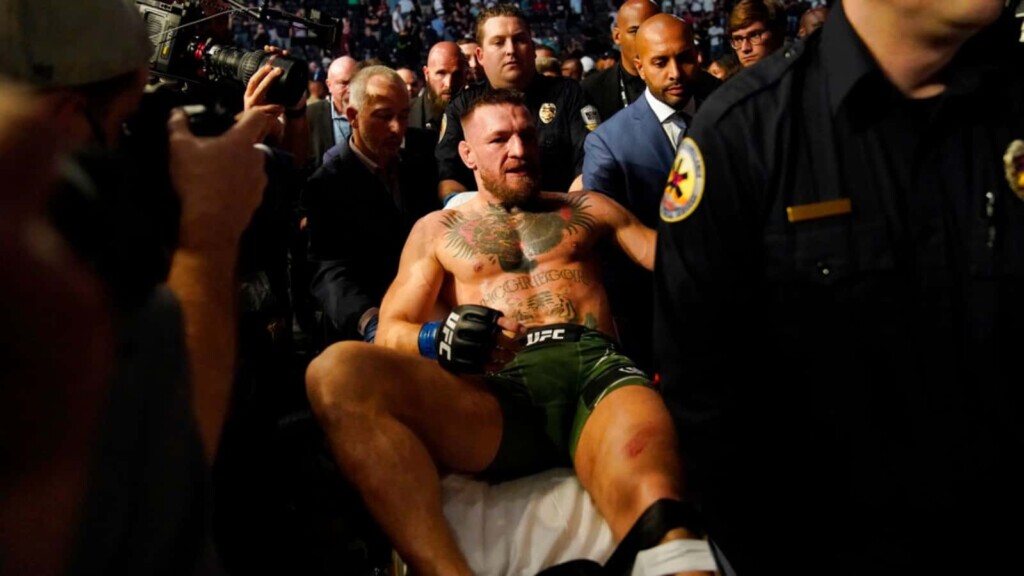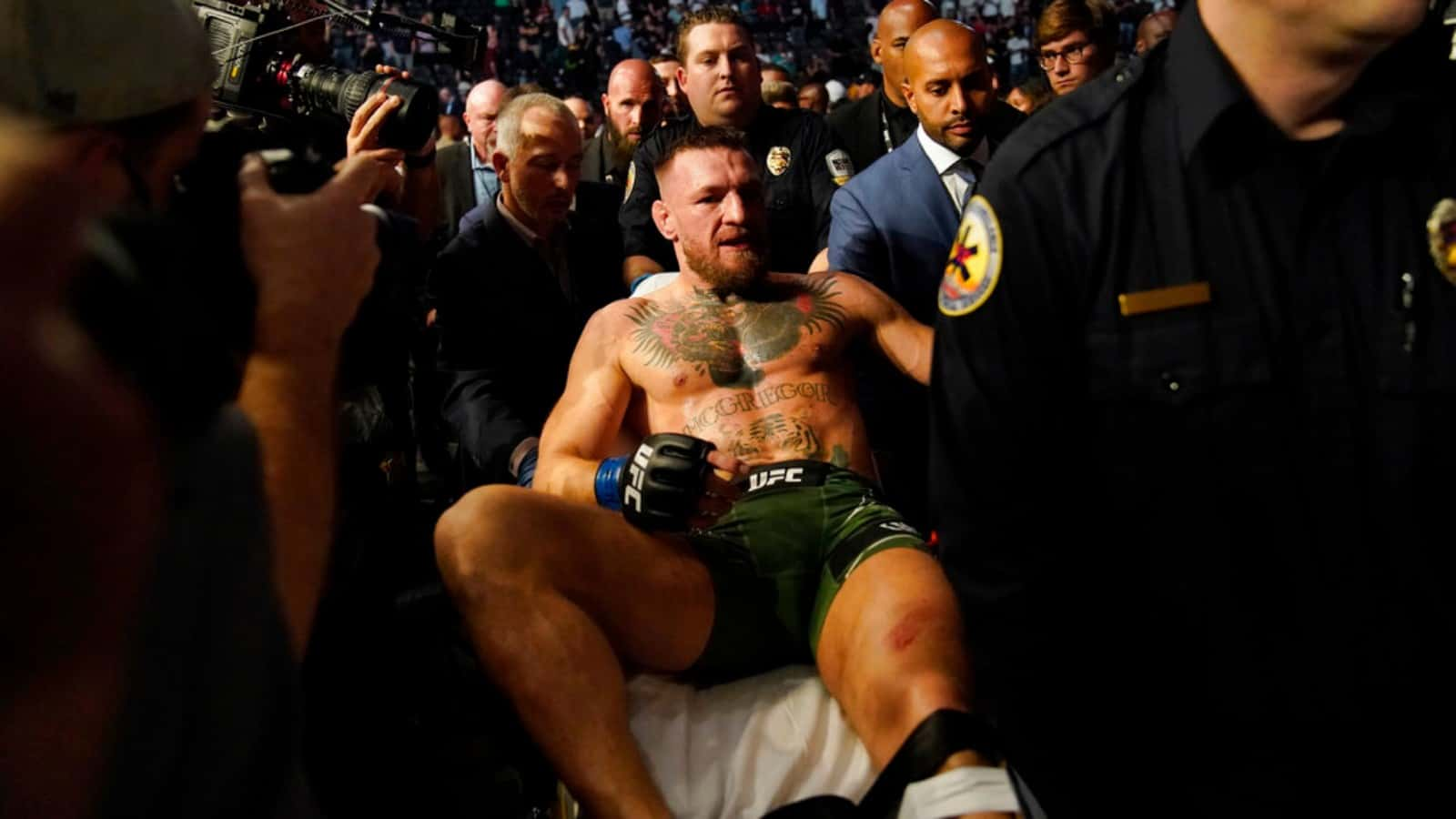 After the trilogy fight ended with Conor being hurt and breaking his ankle, the UFC president Dana White claimed that there should be a fourth fight between Conor and Dustin to end it rightly.
Dustin Poirier also claimed he wanted to finish McGregor in a proper way, but Firas Zahabi doesn't see any reason for Poirier to fight him again. He added, "McGregor is so down, He's so angry and jealous of Poirier."
"He will say and do anything to try and insult Poirier, try to take away this moment off Poirier. Listen, Poirier has beaten you. He's a better fighter than you. He will be remembered as a better fighter than you."
Firas Zahabi continued, "Whatever beef you have there, you can't take it and start threatening to kill each other and then start threatening each other's children, team members, and whatnot. That's just animal behavior. Then to say what he said about Poirier's wife – it's disgusting."
Also Read: "You're the one who is in position to get killed, Conor," Paul Felder slams Conor McGregor for his post-fight comments.