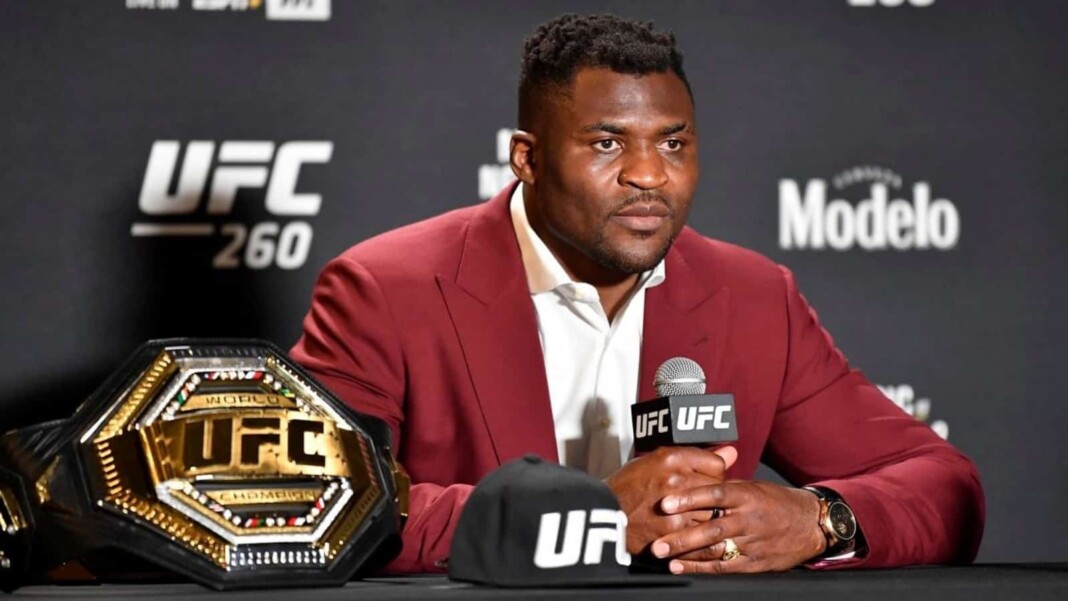 Francis Ngannou has gone out vocal once again and this time it is about fighters losing their pay because of bad judging.
The current UFC heavyweight champion, Francis Ngannou has been very vocal in recent times when it comes to the issue of fighter's pay. "The Predator" started rallying for this issue ever since the fight between YouTube star Logan Paul and boxing superstar Floyd Mayweather went down. Ngannou was in disbelief after they revealed the numbers both the boxers made after their exhibition boxing match.
This time the heavyweight has come out to raise awareness on the inefficient scoring issue that has prevailed in the UFC. He started to speak on this after the controversial split decision win that was awarded to TJ Dillashaw over Cory Sandhagen at UFC Vegas 32. Though the judges leaned towards the former bantamweight champion a lot of the fighters including Khabib Nurmagomedov and Michael Bisping had Cory winning in their books.
Francis Ngannou says everyone is sleeping on fighter's injustice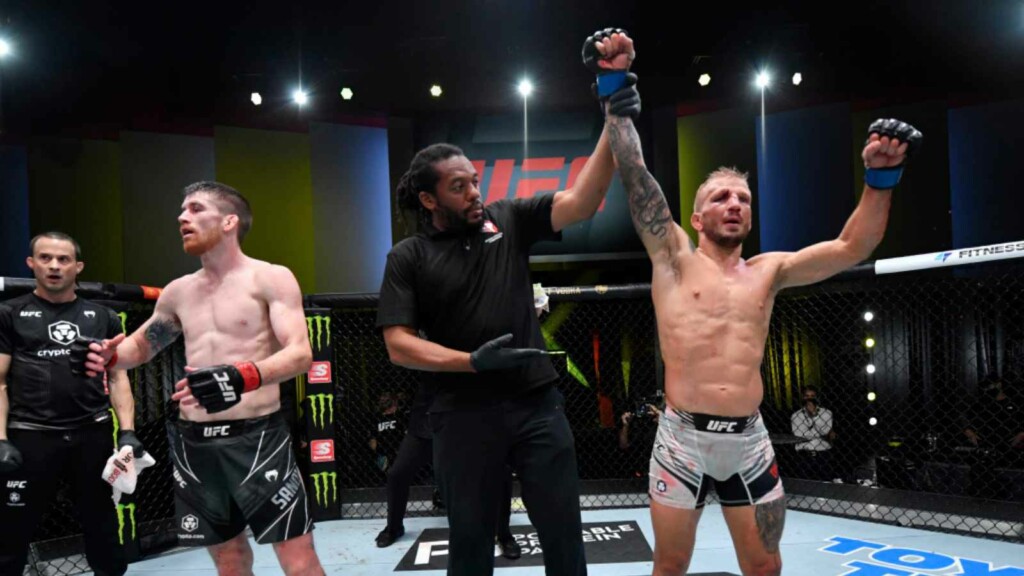 "It's interesting how we see injustice done to the fighters by some judges, we talk about it, and then move on from it the next day, only to get pissed off again when it happens the next time," Ngannou tweeted on Monday. Francis is tired of people talking about the injustice and then letting it fade away without amplifying the issue.
"The fighter has to go home unrewarded with all that frustration — and half of their money — for a job well done. Something needs to be done for these athletes getting robbed on the scorecards." Francis believes many fighters lose half of their deserved paycheck because they lost due to a controversial decision.
Also read: UFC Vegas 33 loses a fight from its card as Sam Alvey vs. Roman Kopylov has been scrapped