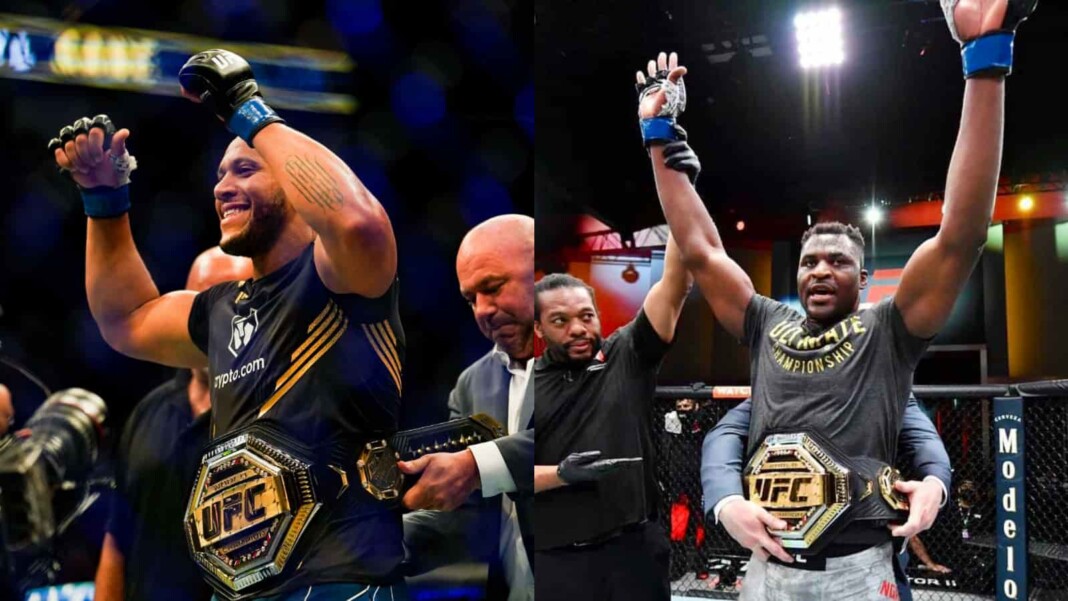 After a lot of controversies UFC finally decided to introduce the interim belt for the heavyweight division, top two contenders Ciryl Gane and Derrick Lewis tested their will to determine who's better and at the main event of UFC 265, Ciryl Gane defeated Lewis to become the interim-heavyweight champion.
Gane's run in the division has been spectacular, the undefeated heavyweight once used to train with the undisputed champion Francis Ngannou, but now that they are on a collision course, things aren't looking very well between them.
"The Predator" posted a video from his YouTube channel where he claimed that regardless of what people say, he still is the "king." "I'm the king," Ngannou said. "Doesn't matter whoever is out there. I'm the king. I'm the UFC heavyweight champion, the undisputed heavyweight champion. The real belt is at home, not the one that they bought at Walmart. The real one is at home."
"I don't have no response for him, I'm the champ," Francis Ngannou is confident that he can take on his former training partner Ciryl Gane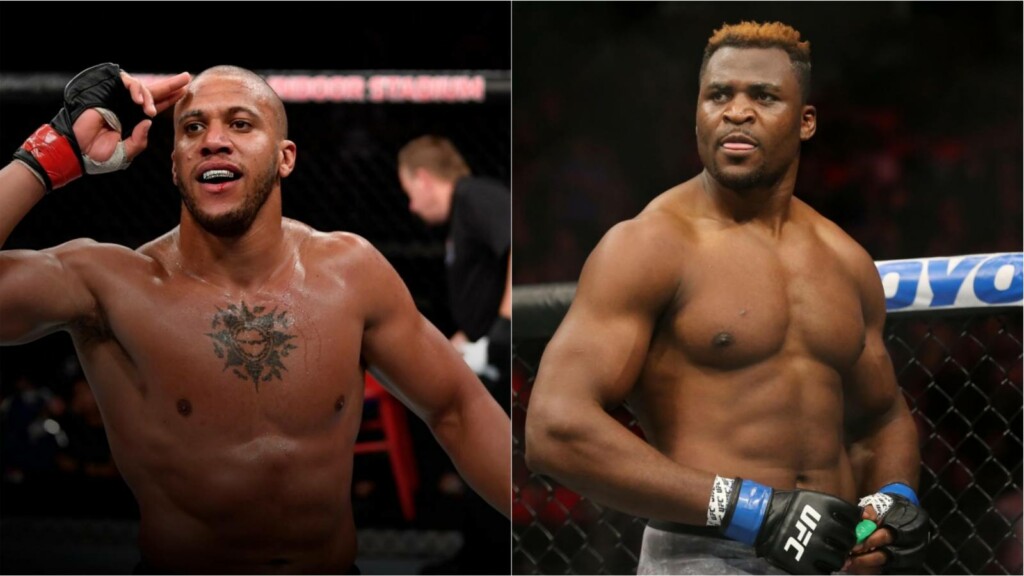 Ngannou and Gane used to train together, and now that they are set to face each people expect them to have some animosity towards each other. Ngannou didn't disrespect him in any way, but he feels like he can take on Gane with ease.
"He's a contender, I don't have no response for him, I'm the champ," Ngannou said. "I'm the here to fight the contenders. It's going to be a fun fight though. It's going to be a fun fight. I kind of know that game. I know that game, and we both know each other. Regardless the clips of video that they're trying to put out there, keeping the real one. But they know. When you know, you know. I'm sure he's really happy, and he deserves the moment, but he knows what is coming.. he knows, for sure."
Also, read- "You never pay anything," Fernand Lopez, old coach of Francis Ngannou talks about his rift with the heavyweight champion