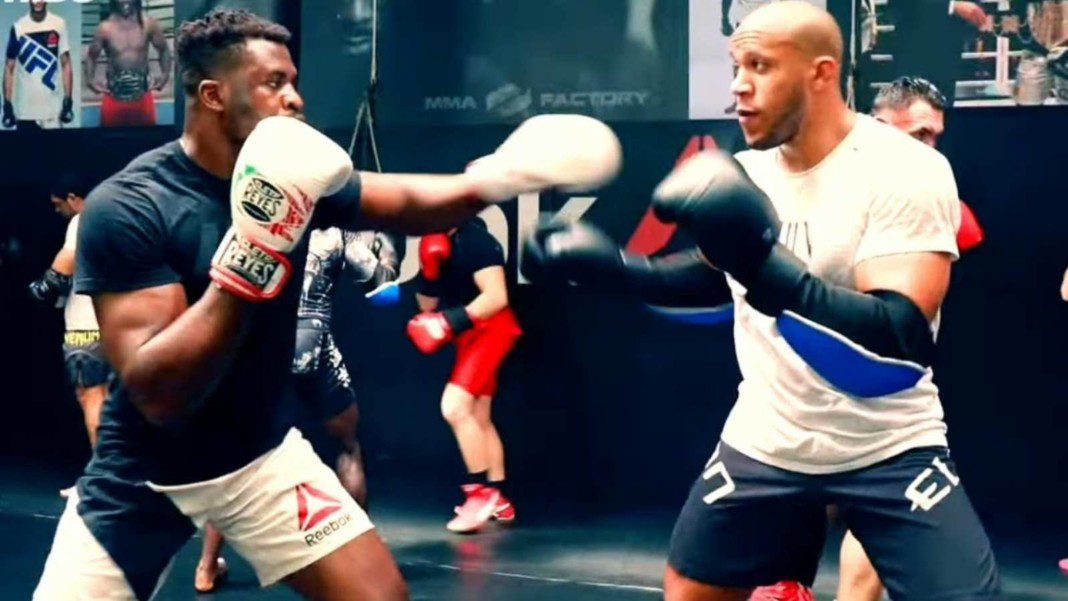 It looks like Francis Ngannou is not the good guy of the heavyweight division after all. A recent interview from his ex-coach Fernand Lopez reveals dirt from the current heavyweight champion and his former teammate Ciryl Gane.
Francis Ngannou has one of the most incredible come-up stories in the history of UFC. From fleeing his home to becoming the first African heavyweight champion of the UFC, Ngannou has lived the life. Fernand Lopez, who was the coach that helped Ngannou make it to the UFC spoke about the Cameroonian fighter's morals as a teammate.
Ngannou will be facing interim heavyweight champion, Ciryl Gane, at UFC 270. The heavyweight unifier has more story than one could believe. Ngannou and Gane are former teammates and Lopez, who has coached them both appeared on the recent episode of MMA Hour hosted by Ariel Helwani.
Recently, Ngannou absolutely ghosted his former team backstage of UFC 268. When asked about the beef between Gane and Ngannou, coach Lopez revealed a shocking story about "The Predator".
Francis Ngannou said Ciryl Gane was not ready for the UFC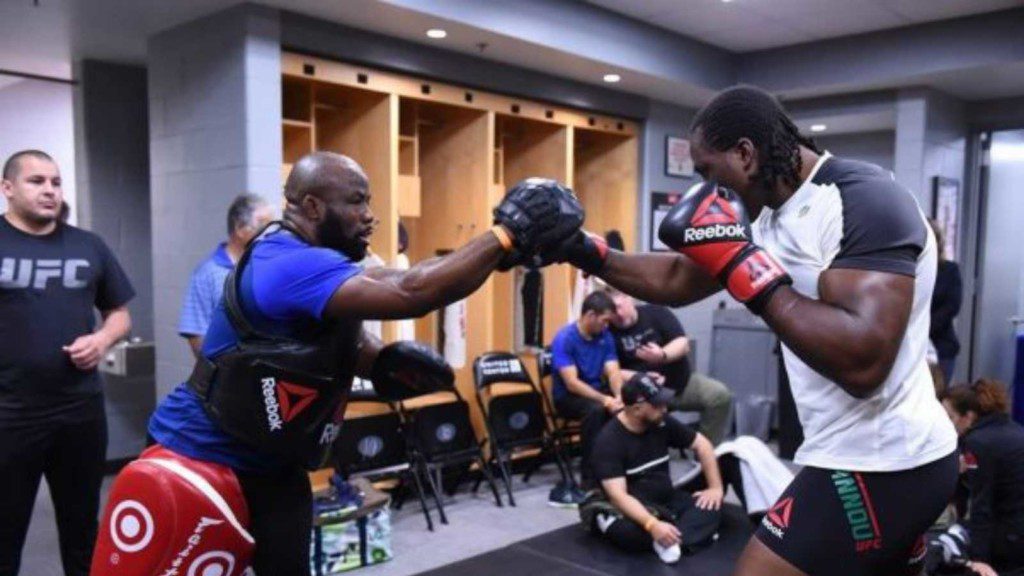 Francis made his UFC debut in the year 2015 while Gane made his debut only in 2019. When Gane made his debut, Ngannou was already 9 fights in the promotion. He had also fought his first title shot and was a huge star. Coach Lopez revealed that Francis tried stopping Mick Maynard from signing Ciryl.
"I tried to sign Gane with Mick Maynard. You know what, Francis went back to Vegas and he said to me, 'Hey, Mick asked me if the young guy in my gym named Ciryl Gane is good.' And I said, 'Oh yeah, he did?' He said, 'Yes but you know what? Because the matchmakers expect me to be very dithyrambic on the name of the guy, I didn't say that. I said he is a little bit good, but he's not good yet to go to UFC,'" narrated Lopez to Ariel Helwani on the show.
This is coach Lopez's version of the story. We know that there is a clear split between Francis and his old team but it is only right we conclude after we hear Ngannou's side of the story. An interesting heavyweight fight awaits in January of 2022.
Also read "These guys need a** whoopings," Dustin Poirier responds to Justin Gaethje; says he's not retiring after UFC 269