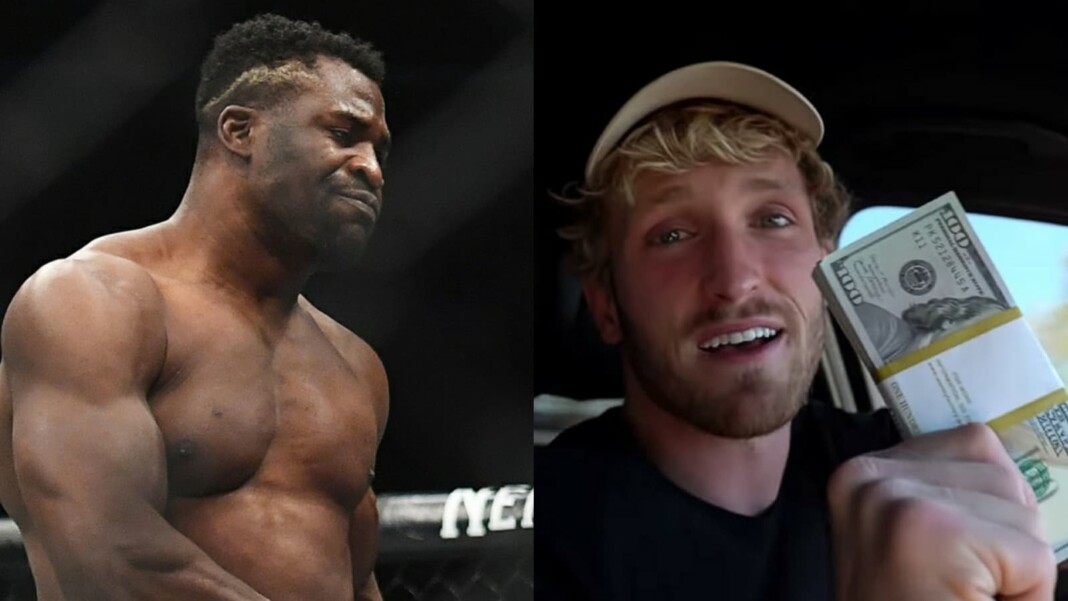 The UFC Heavyweight champion Francis Ngannou could not believe that YouTuber turned boxer will be walking away with $20 Million after boxing with Floyd Mayweather. 'The Predator' asks a question to the world about the state of the sport.
Yesterday, the eight-round exhibition boxing match between boxing legend Floyd Mayweather and Logan Paul went down at the Showtime PPV event. Mayweather outclassed the YouTube star without breaking a sweat and it was expected. Though the bout did not have any judges, a lot of fighting sites scored the fight, 80-72. The legend still remains unscathed on paper with a commendable record.
Reports suggested that Youtube star made $20 Million off this fight. This is only his second official boxing match and he made twenty million dollars. The UFC heavyweight champion Francis Ngannou could not believe his mind after this as he tweeted. "It's crazy to think that Logan Paul (0-1) just made $20M on a boxing exhibition. WHAT ARE WE DOING WRONG?" Ngannou wrote on his Twitter.
How much does Francis Ngannou get paid for his fights?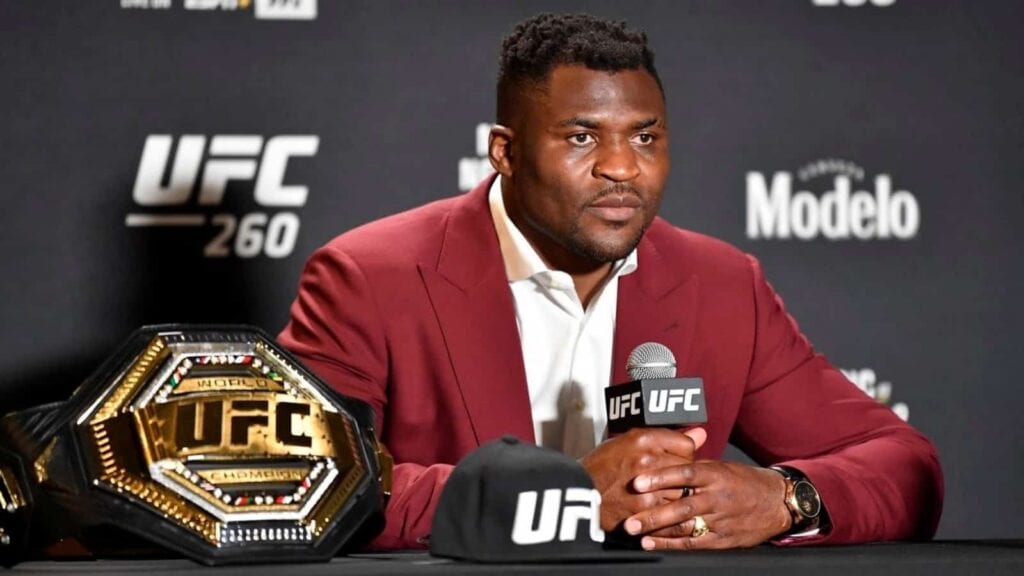 Francis recently became the UFC heavyweight champion at UFC 260 after defeating the former champion Stipe Miocic. "The Predator" has won his fights via knockout in the last five outings in which four opponents did not make it past the 1:11 mark of the first round. Even the former champion was gone cold in the second round to lose his title.
According to SportsDaily, Ngannou made a total of $580,000 which is his biggest paycheck in his career. His first 6-digit paycheck was against Hamilton in the year 2016. A lot of fans believe there is no sense when one amateur fighter can make $20 million using combat sports as a platform while a champion of an established MMA organization does not make even half of that.
Also read: Was Logan Paul vs Floyd Mayweather FIXED? Fans speculate theories after Floyd appears to stop Paul from falling