Dana White Contender Series has promised and delivered great violence to its audience so far. Russian Fighter Gadzhi Omargadzhiev topped everyone and put horror in the eyes of the viewers as he makes his opponent scream in pain inside the octagon.
The Dana White Contender Series has brought the best from its participants time and time again. Russian fighter Gadzhi Omargadzhiev surely put on a performance that made the UFC President Dana White reward him with a contract immediately after the performance. Gadzhi is an unbeaten fighter and took on Brazilian MMA professional Jansey Silva. Gadzhi showed no mercy as he twist and bent his opponent's leg executing a kneebar causing referee Herb Dean to stop the fight.
Gadzhi defeated Jansey in the very first round at the UFC Apex in Las Vegas. One of the most violent fashions to get awarded a contract. Gadzhi's kneebar was executed so perfectly that it got a scream out of the Brazilian MMA fighter. To watch the violent end to this fight click below:
Gadzhi Omargadzhiev is coming for the middlweight division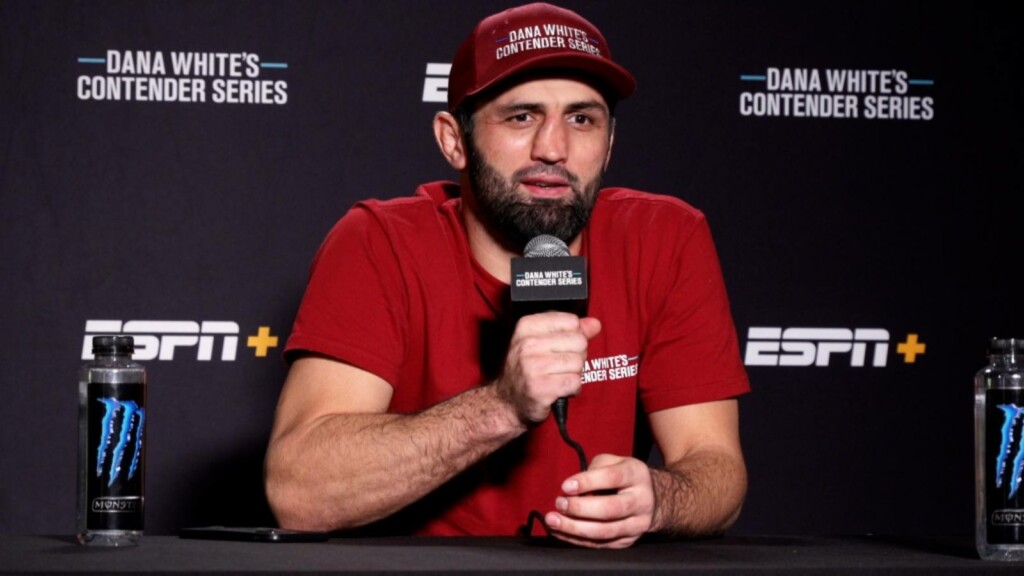 The 28-year-old Russian fighter has a perfect record. The fighter has not lost a single fight in his career. Gadzhi has finished his opponents in 10 of the 12 fights he has fought in. Don't let this kneebar execution distract you from the fact that out of his 10 wins 8 have come via knockout.
In the post-fight interview, Gadzhi said to the media he wanted to hunt the top of the middleweight division. Currently, the middleweight division is looking one-sided with Israel Adesanya dominating the entire weight class. "I'm very happy and very glad I accomplished this goal. This is very important for me and my next goal is to start hunting the top in my division," said Gadzhi to the reporter.
Also read: "A cage so damn slippery," Claressa Shields reacts to her first-ever combat sports loss at the 2021 PFL Championship