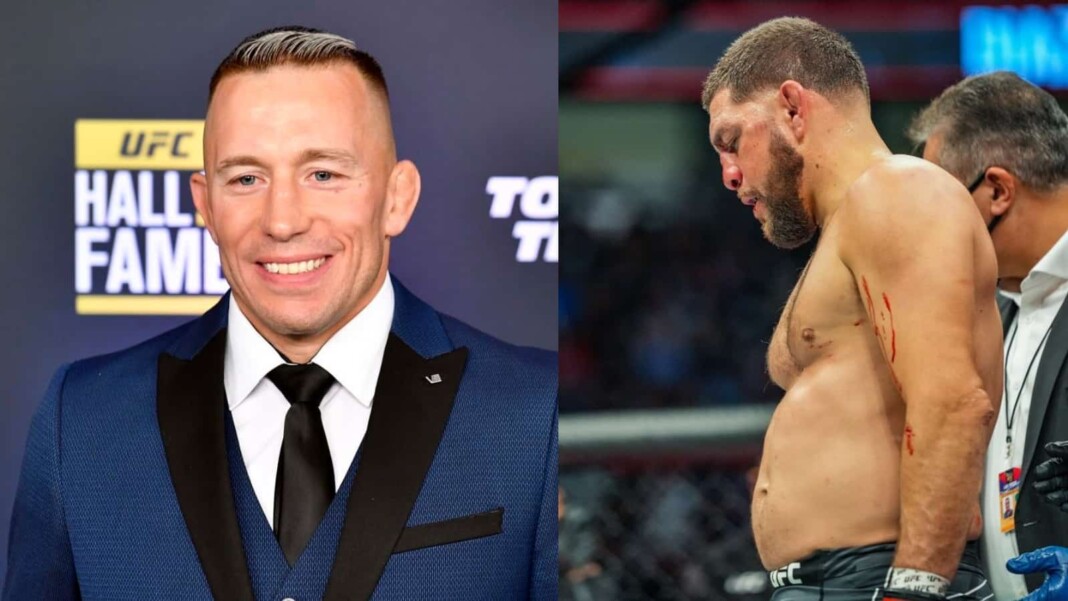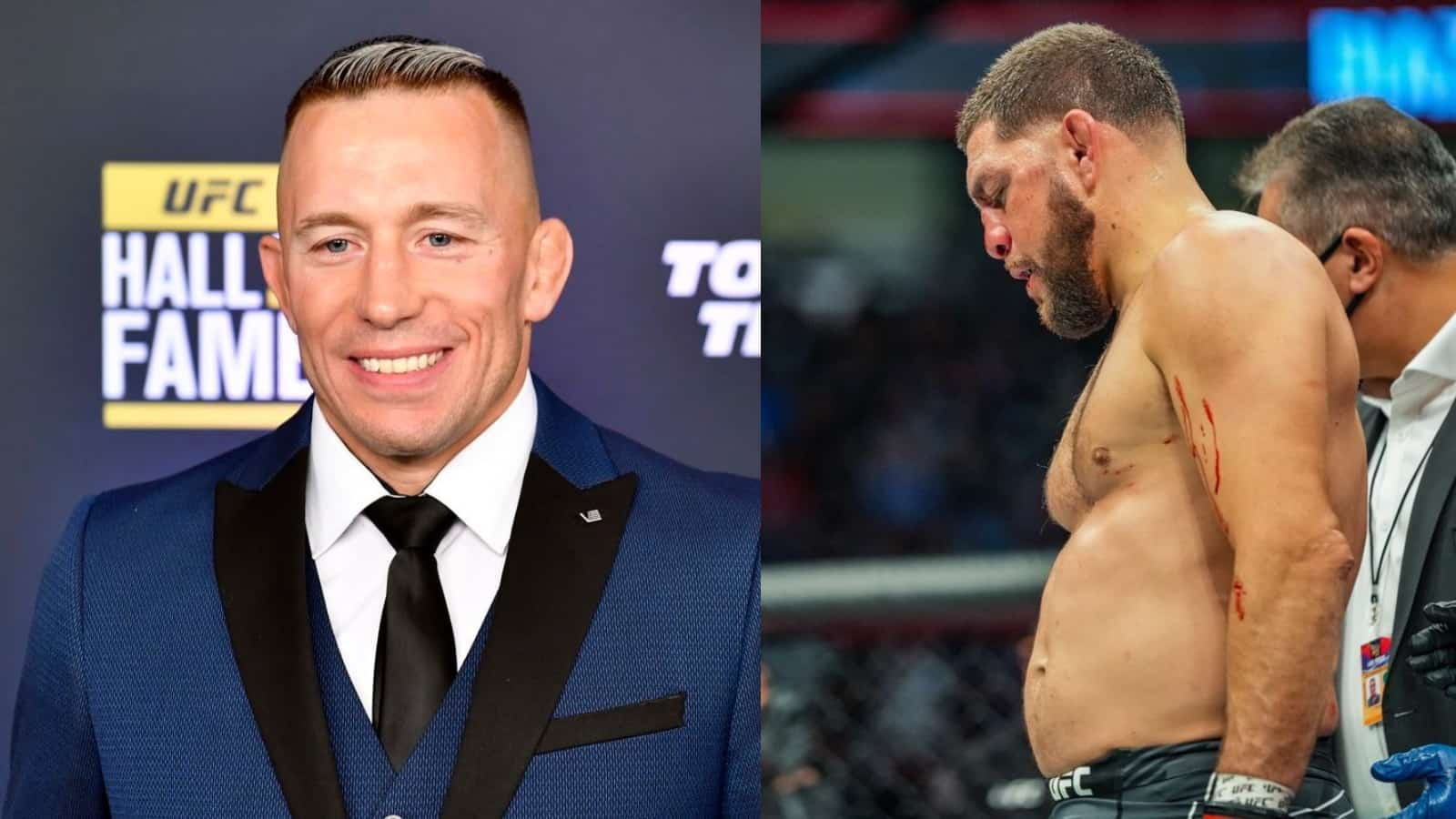 Nick Diaz returned to the octagon after six years of absence at UFC 266, he took on Robbie Lawler in a rematch and lost the fight in the second round.
Many people thought the fight was underwhelming, and Diaz's former rival Georges St-Pierre believes Diaz looked worse than ever. Talking to Yahoo! Sports, he said "It was a tough night for him because he came back after six or seven years. It was a long, long time."
"Nobody can come back as good as they were before, after that much time. I'm under the impression that Nick left a lot of money on the table, unfortunately for him, because maybe his best years are behind him. For sure he was rusty."
"I hate fighting as well," Georges St-Pierre agrees with Nick Diaz not wanting to compete again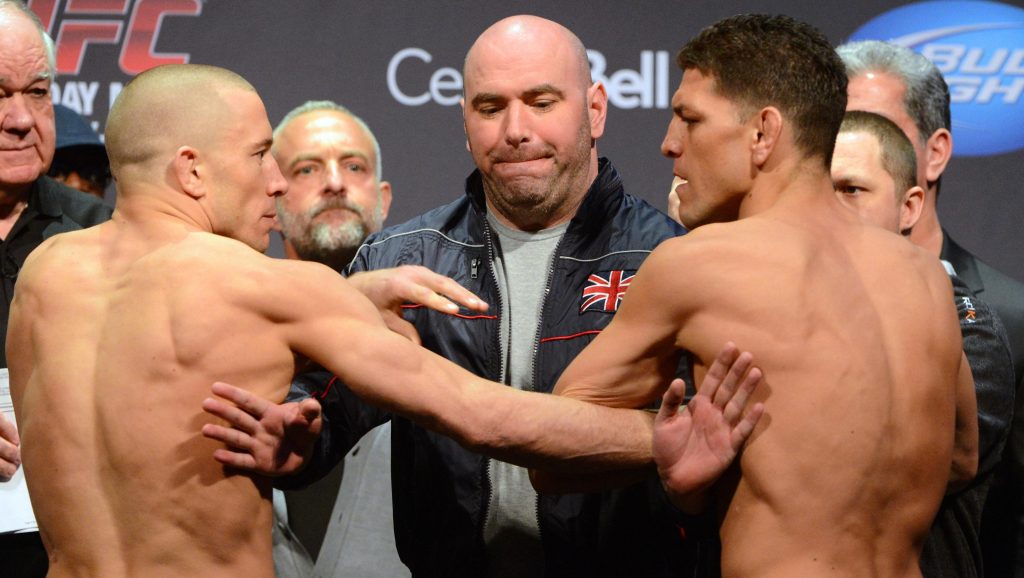 Georges St Pierre was present at the UFC Hall-of-Fame ceremony. He was gracious enough to spare some time for the press and answered a few questions. While the return of Nick Diaz got everyone excited, the Stockton fighter put some questions of concern with his recent comments on fighting prior to UFC 266, where he takes on Robbie Lawler. Nick said that he absolutely despises fighting. GSP reveals that he can relate to the Diaz brother.
"I can relate to that," St-Pierre said. "I hate fighting as well. I hate it. I did it because I used it as a benchmark to get me to where I want to get to in life. I don't like fighting. It's the worst day of my life the day that I fight, but I used that to get me a life because I have the freedom, the health, the fitness, the wealth, the access of things that other people do not have. There's a lot of good advantages, but you need to pay the price sometimes (or) a few times a year if you want to be a fighter among the elite." [h/t MMA Junkie]
Also read – "Let me fuc**ng know if I can help," Robbie Lawler shows concern for Nick Diaz after their fight at UFC 266