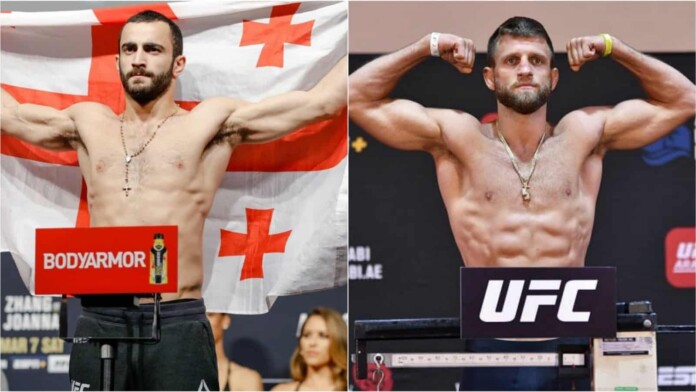 The number 10th ranked UFC Featherweight fighter, Giga Chikadze secured a spectacular win against the veteran of the sport Cub Swanson in his last fight at UFC on ESPN: Reyes vs Prochazka. Chikadze secured this victory by a first-round KO and extended his undefeated streak to 6 in UFC.
Now, Chikadze is aiming to face a top-ranked opponent and he is wasting no time in calling out some big names in the division. Immediately after his victory against Swanson, he called out the former Featherweight champion Max Holloway to face him.
Holloway is ranked number 1st in the division and he is recently booked to face the number three ranked fighter, Yair Rodriguez. After this Chikadze turned his attention towards Holloway's last opponent, Calvin Kattar.
Kattar took a hell of a beating against Holloway in January and since then he has been out of the Octagon. Now, he is recovering from the injuries and looking to fight some. Giga Chikadze calls him out with his tweet which says,
"Hey, Calvin Kattar when do you wanna fight?! I know you've been asked … P.S. I watched your interview saying you feel you ready to go!"
Giga Chikadze is frustrated that top-ranked fighters are avoiding him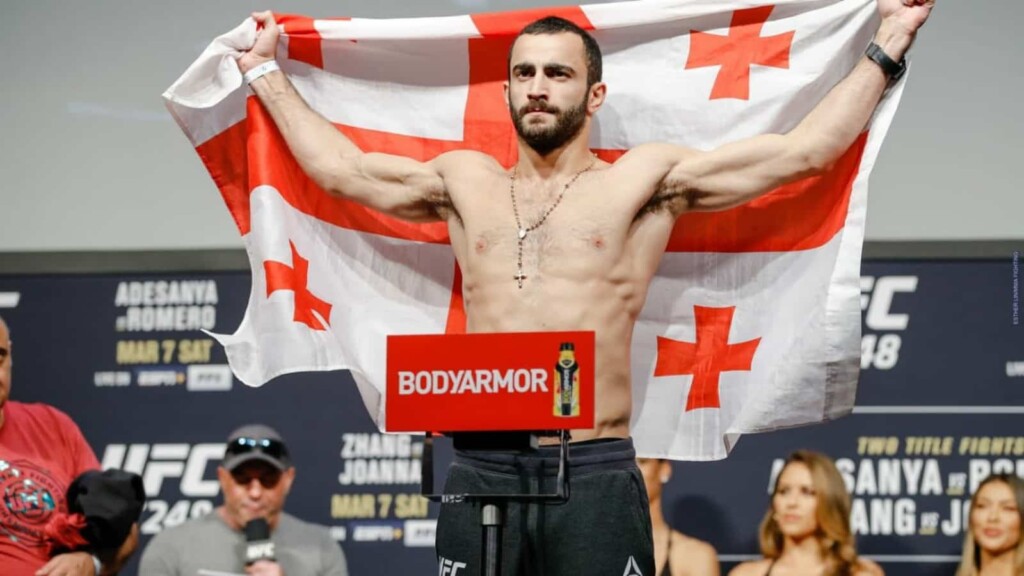 Since his victory against Swanson, Giga Chikadze has been calling out many top-ranked Flyweight fighters but no one seems interested in fighting him. This can mainly happen due to his lethal striking background and rapid rise in the division.
He took out his frustration on top-ranked fighters by saying, "6:0 in UFC, Top10 ranked featherweight, World Champ in Karate and kickboxing multiple times and they still talkin sh*t. Feed me with top guys."
Chikadze added, "Check this out, I've been in ufc1,5 year (6:0) and been asking for different opponents since than. All of those "weirdos" ignore me like never heard my name! No one has ever engaged on any social media platform. -Who?! Giga? Oh, I dont know who's that guy You all know."
Kattar is still recovering from the damage he endured against Holloway and his coach, Tyson Chartier advised him to stay outside until he gets completely fit. So it would be interesting to see if he accepts this call out.
Also Read: UFC Vegas 25 (co-main event): Giga Chikadze knocks out Cub Swanson