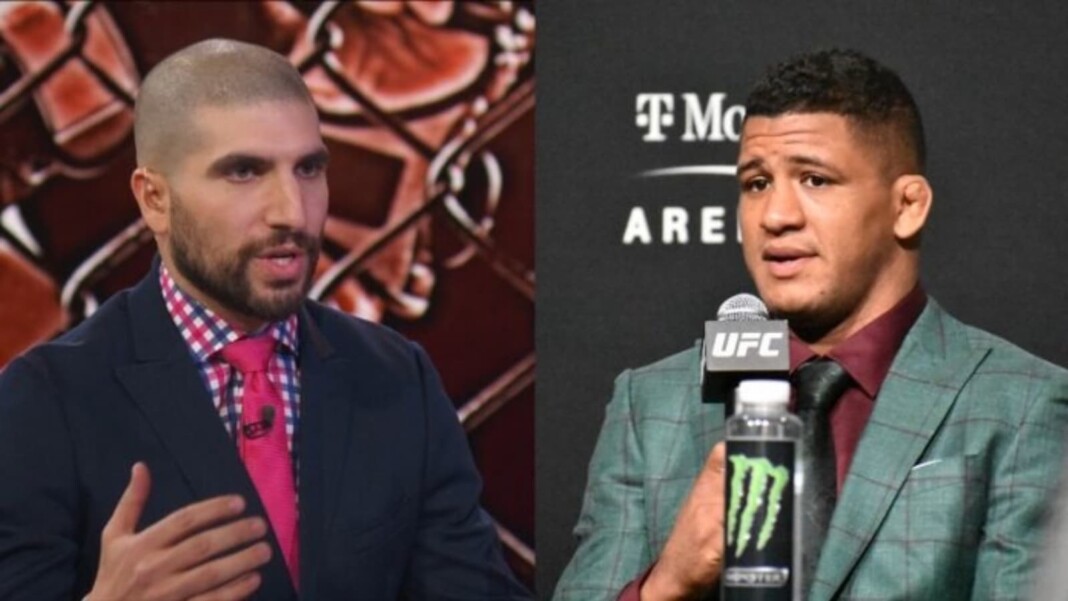 Looks like after Brendan Schaub, Gilbert Burns has his own issues with Ariel Helwani, as per his tweet and Helwani's response. This comes at 5:56 AM IST after Gilbert claimed on Twitter that Helwani is lying about Leon Edwards' will to fight and had his own reasons as to why. Helwani in response first welcomed to squash the issue with Gilbert for his take on Leon and then fired back at Gilbert for not responding to Leon's agreement to fight him last year.
Not sure how strong is the beef, perhaps it may get resolved, but the people involved in it come out to be rather unexpected, especially considering the fact that one is an active fighter and the other is a sports journalist. Gilbert Burns, who started off in UFC as a lightweight currently fights in the welterweight division where he is ranked #2 and won his last fight against Stephen Thompson.
Burns' next fight is not happening any time soon but he is all in to step up as Luke Rockhold's replacement to fight Sean Strickland at the middleweight on November 6 at UFC 268. The fight hasn't been initiated for works yet. Meanwhile, Helwani has made headlines this year with his return to work with MMA-Fighting after spending time in FOX and ESPN. With this, Helwani welcomed back his infamous show, The MMA Hour as well.
Gilbert Burns tweet targeting Ariel Helwani and Leon Edwards, plus Ariel's response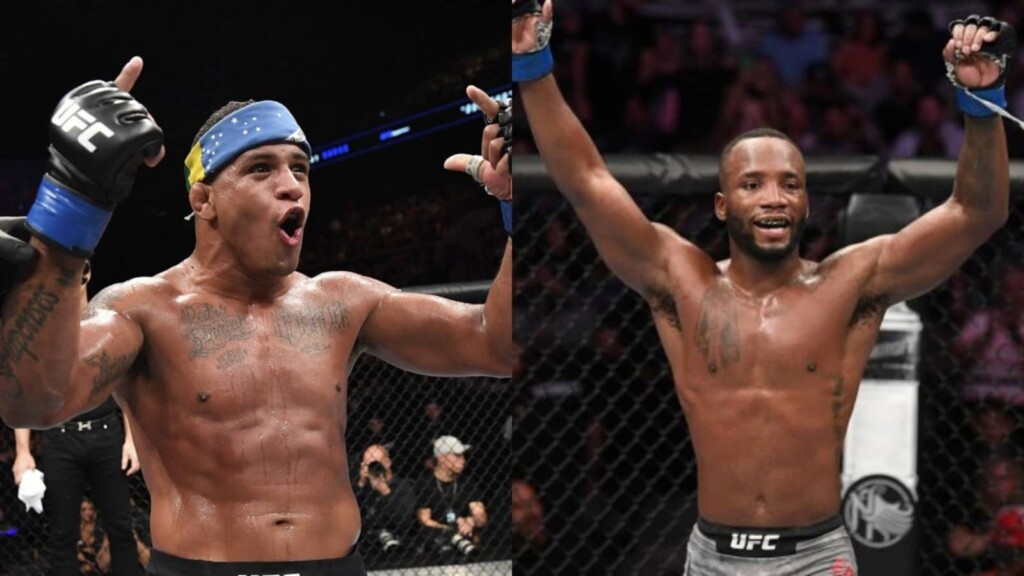 Generally, Ariel Helwani has been a staunch supporter of Leon Edwards's run for a title match. So perhaps it's one of Helwani's praise that didn't fit quite well with Burns. He, therefore, tweeted, "Ariel [inserts nose and Pinnochio faced emoji] Freaking lying again = – Leon you fought everybody…No that's Wrong. The facts are he said no to fight Colby He said no to fight me He said no to Wonderboy No for the rematch with Belal Why do you think they took him out of the rankings? Now he fights everybody?"
Helwani, one could interpret, was being rather sarcastic as he targetted Burns for taking a dig at someone who was earlier praising Burns for stepping up to fight Sean Strickland at middleweight, as told about earlier in this article. He then replies to Burns "Ok. I'll take the bait because you finally said my name. Obrigado. Surely you're excited because I gave you props today for offering to go up to 185 right? Nevertheless, come on the show any time. We can hash it out once and for all. All the Dominance [the management company Gilbert has] fighters are doing it [inserts a happy face emoji]."
In the next tweet for an extended response, Helwani further says, "Also if we are worried about being factual, let's be factual. They took him out of the rankings because they were forcing Khamzat on him. And then he said yes. And then he said yes again. And again. What about when he asked to fight you last year? What happened then?"
Gilbert Burn's response was as follows: "The only time he asked to fight I had a guaranteed title shot."
Ariel Helwani's separate tweet on Gilbert Burns
Helwani then went on to his Twitter to talk about the issues with Gilbert Burns and Ali Abdelaziz in a thread of tweets saying "@GilbertDurinho You can talk shit about me all you want. I'm not getting into this with you. Your manager threw a fit and BANNED the entire @espnmma team from talking to his fighters because I said you vs. Leon should fight next. That's 100% fact. The horror! C'mon now."
Helwani continues in the next tweet "I've never had an issue with you. You're a great fighter. I gave you props today. I'm not interested in this pettiness. Come on the show or stop tweeting me. This is silly, esp when it results in hissy fits. This is the beauty of sports. Opinions are a dime a dozen. Lighten up"
Ariel is somewhat not entertained with how Burns talked about him on Twitter and maybe the burden is on Burns, only if he feels it since the fighters from Dominance MMA founder Ali Abdelaziz have been not mandated but advised to not give interviews to Helwani any way due to some not so well known reasons or issues Ali has with Helwani himself.
Also Read: Ali Abdelaziz believes Kamaru Usman "will whoop Robert Whittaker" if he moves up a weight class