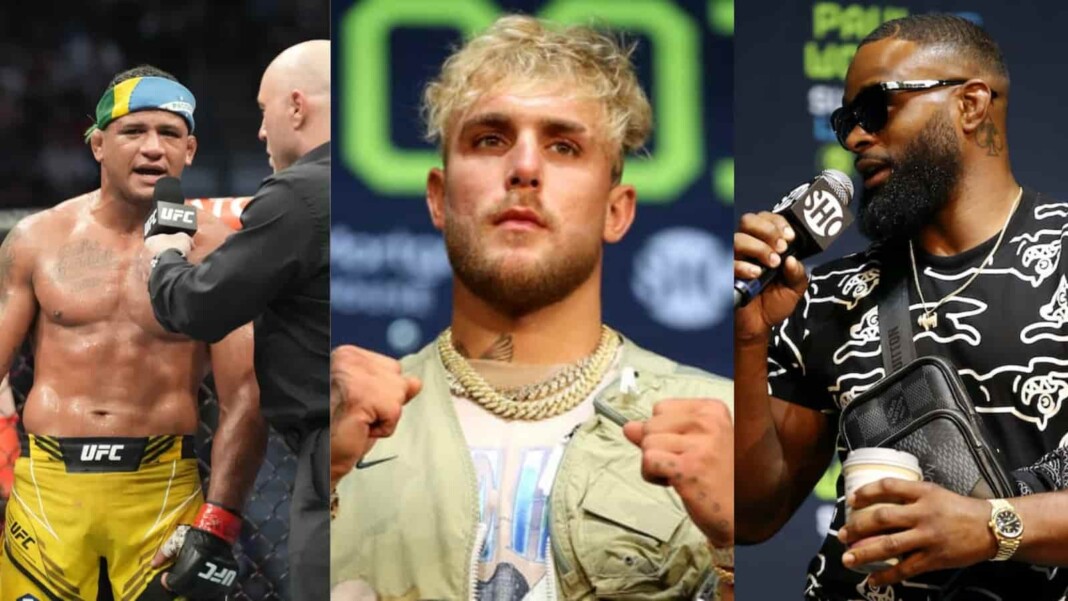 The former UFC Welterweight champion, Tyron Woodley is just one month away to face the Youtuber turned professional boxer, Jake Paul, in a boxing match. This match is scheduled for 30th August and the UFC fighters are already picking their sides.
The stakes are very high for Woodley entering into the first boxing match of his career, as Paul already secured a win against his friend, Ben Askren in his last fight. Although, UFC fighters want Tyron Woodley to win this one, but according to former UFC Welterweight title contender, Gilbert Burns, the chances are very slim for him.
After losing his title against Kamaru Usman on UFC 235, Woodley faced a loss against Gilbert Burns in his next fight on UFC Fight Night: Burns vs Woodley. Now, he is going to face a much younger and larger opponent them him and Burns isn't confident for him to pull this one.
In his latest interview with TMZ Sports, Burns says, "I don't see any easy fight for Tyron Woodley, and I see the pressure's on Tyron Woodley. He has to win that fight, otherwise, it's going to be harder to recover from. So a lot of pressure on Tyron Woodley going into this fight,"
"I don't have a prediction for this fight (but) I'm not that confident that Tyron Woodley's going to pull that one off,"
Gilbert Burns also shared advice for Jake Paul to face Tyron Woodley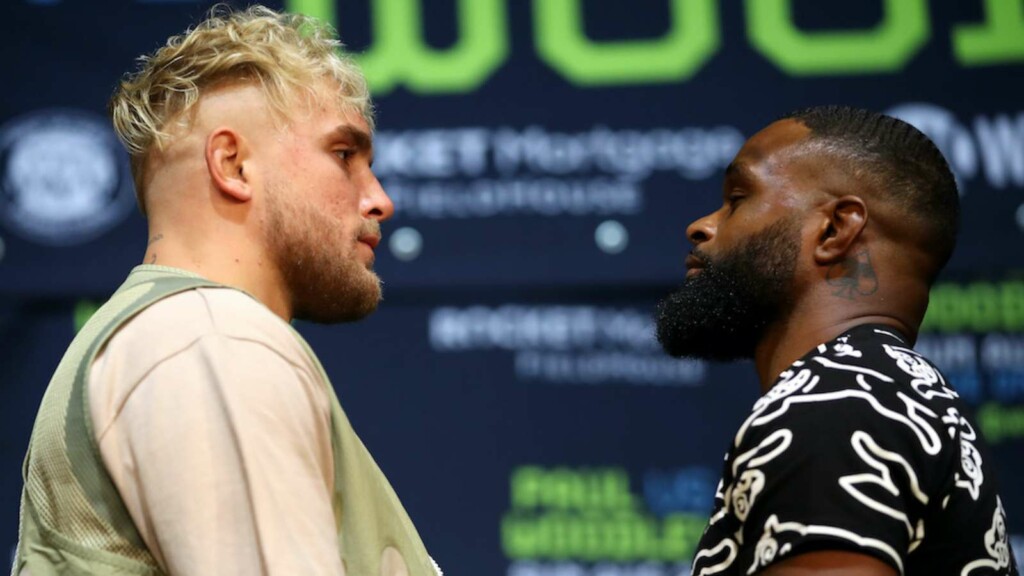 Jake Paul holds a record of 4-0 in professional boxing, but he knows very well Woodley is going to be his biggest test and Gilbert Burns advises him to leave no room for error in the boxing match on 30th August.
Burns added, "I think Jake's gotta stay calm, put pressure on him, watch out for that right hand, but at the same time when that overhand right comes, it opens up a lot of things,"
"I would tell him to get a good counter, watch out, keep the left hand up, work a lot, he's bigger than Woodley so Woodley's gotta come forward, anything can happen in this sport. I'm going to watch this one closely — I like this fight."
Also Read: "When people press me, they get knocked the f*ck out, every single time," Tyron Woodley isn't concerned about Jake Paul's strategy.