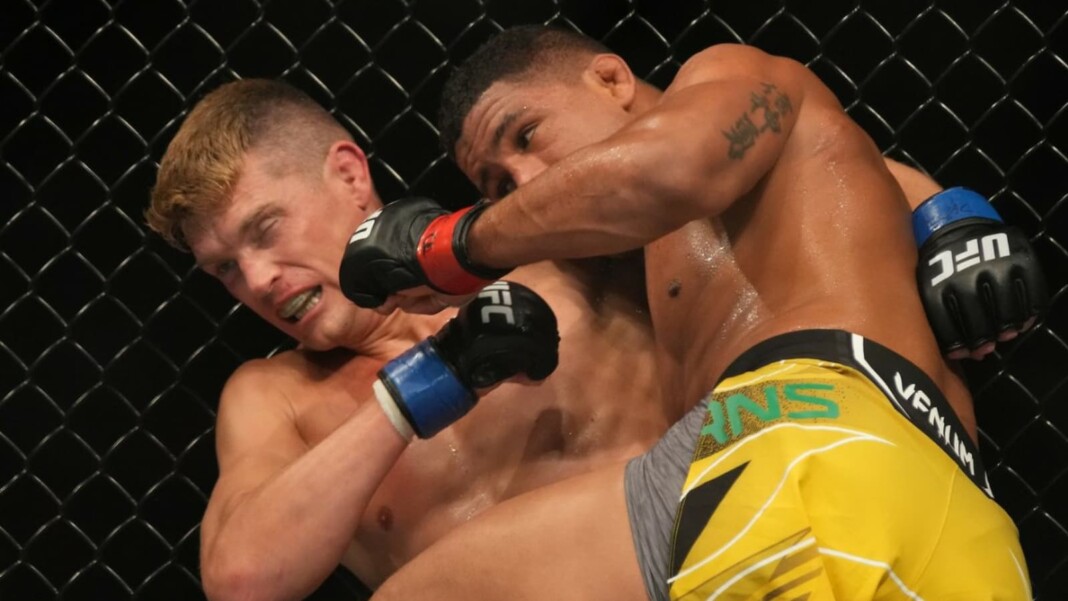 Gilbert Burns was not appreciated for his performance at UFC 264 by the boss, Dana White and the Brazilian welterweight contender responds.
Gilbert Burns recently took on Stephen Thompson at UFC 264 in the co-main event. He was coming from his biggest loss against former teammate Kamaru Usman in a title bout at UFC 258. Gilbert though managed to climb back up and won the bout against "Wonderboy" in front of a packed T-Mobile Arena crowd. Though he is happy about the win, it is fair to say a casual would not have enjoyed that fight given the style it played out.
Recently, he made an appearance on the "What The Heck" show of MMAFighting talking about his recent victory. Burns admitted that entertaining the crowd was not his priority that day. He was desperate for a win, and he delivered. "Now that it's opened up, you guys want to see more action," he said. "But you come in here and do action against these guys. Go forward and swing for the fences, you'll see what's going to happen."
Gilbert Burns says he was nervous from the KO loss to Kamaru Usman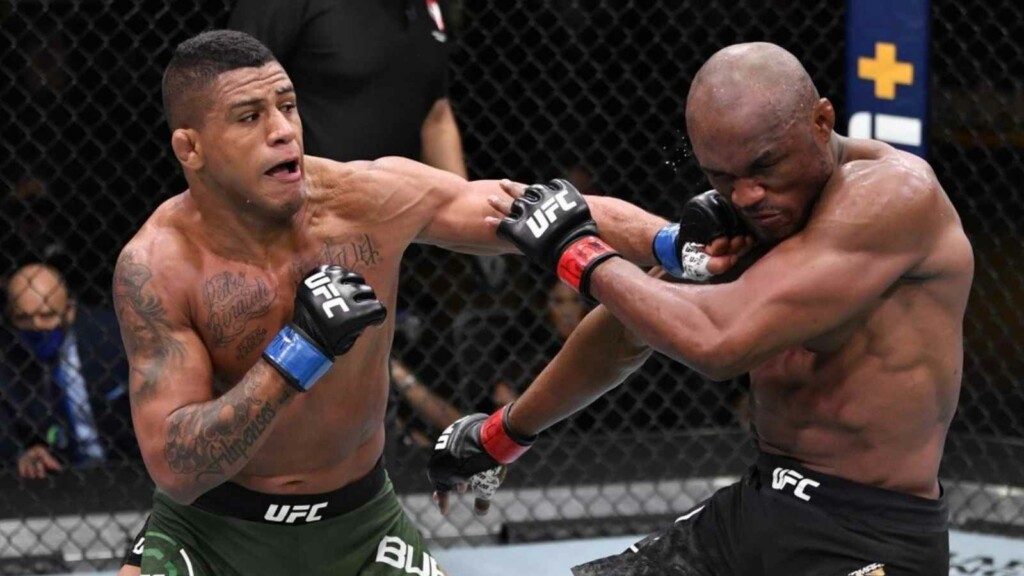 "I was very nervous coming from a knockout loss against the champion and trying to rebuild myself again, make sure I do believe in what I said, that I still have time to be a champion," Burns said in the interview. Sadly even if he did secure a win, a title bout is far from his reach given Dana White was not necessarily impressed with his performance.
"White is very hard nowadays. Dana White's very emotional, for sure. He wants my fight to be a banger. He wants Conor McGregor's fight to be a banger, and I understand. As a promoter, that's what you have to do. I understand his opinion, but I don't rely on it. That's not going to define what I do next," responded Burns to White's criticism.
Also read: Aspen Ladd vs. Macy Chiasson fight scratched from the co-main event of UFC Vegas 32