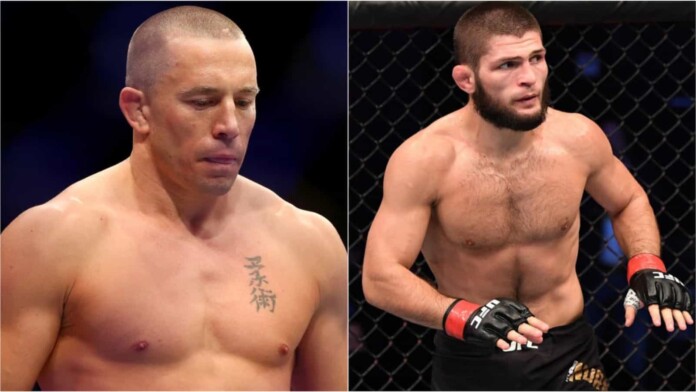 The dream match, GSP vs Khabib isn't impossible, as St-Pierre called Dana and told him that he is ready. But the former UFC lightweight champion Khabib Nurmagomedov has officially been retired for 2 months now, and he is enjoying his life as a coach and he is mostly helping out his team, google has also labelled him as a "Russian Promoter" after he bought a Russia based fighting promotion to help budding talent in his native country.
The super-fight between Khabib and the welterweight legend and UFC Hall of Famer Georges St-Pierre was a much-anticipated one, fans wanted to see it everyone in the MMA community wanted to see and according to Khabib his late father wanted Khabib to compete against St-Pierre in a dream match, but unfortunately, it never happened.
The conversation for the fight happened many times tough, but Georges just wasn't ready for this, but now it looks like he has changed his mind. In a conversation with Mike Tyson, Khabib's manager Ali Abdelaziz revealed that Dana White reached out to him, and told him that he is down for this one.
He said, "Ten days ago, Dana White called me. And he said, 'Georges St-Pierre, he said he will fight Khabib. Non-title fight, 165 pounds.' But in a way, we've been waiting for Georges… I like Georges. He's my friend,"
He added, "We've been waiting for Georges for four or five years. 'I'm coming, I'm not coming.' At the end of the day, the UFC wanted to make him fight at lightweight. He went on to welterweight. Khabib was the lightweight champion. But now he said, 'Hey, Khabib's retired, I'm retired, what about coming back (to) fight Khabib now?' (h/t BloodyElbow.com)
"Georges St-Pierre can fight Kamaru Usman," Ali Abdelaziz thinks GSP should fight Kamaru Usman instead of Khabib Nurmagomedov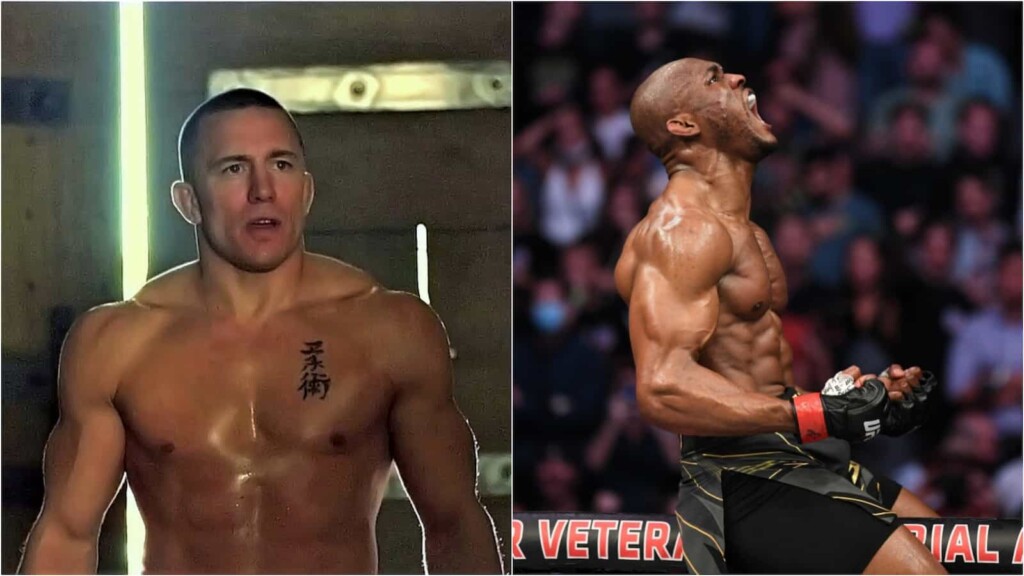 Ali mentioned how GSP is 40 years old now, and the age difference between him and Khabib would be a huge factor, he said, "To be honest, as a human, I don't want to see Georges St-Pierre in this… He's 40 years old today. It's his birthday. Khabib is a… the man wrestled bears, alligators, and lions. They both have the same game, but Khabib is much younger, more ferocious. I don't think it will be even a fair fight."
Instead, Abdelaziz offered another one of his fighters for St-Pierre. "The pound-for-pound king right now, 'The Nigerian Nightmare' Kamaru Usman," he said. "The man never lost a fight in the UFC, never got touched in the UFC, he smashed everybody. If (GSP) wants to come back and fight somebody 'invincible' like he wants, hey. They're the same weight."
"Georges St-Pierre can come back, fight Kamaru Usman. I'll be more than happy, the UFC will be more than happy, and it will be such a huge fight. I think Georges is also smart. (He saw how Usman) dismantled Jorge Masvidal. And Georges, does he want to get hurt, get knocked out like that at this age of his life? Maybe not."
Also read: Kamaru Usman believes a fight with Georges St-Pierre more likely than a fight with Khabib Nurmagomedov