Michael Bisping shared his thought on both the fighters' performances in the co-main event of the UFC 270.
Brandon Moreno and Deiveson Figueiredo fought three times and had a different outcome all three times. In the third fight on UFC 270, Figueiredo regained the Flyweight championship in a very close fight.
Both the fighters' performances impressed Michael Bisping. He thought Moreno's volume was better than Figueiredo's. He also thought that Moreno was faster and sharper.
Michael Bisping broke down the fight and said, "Figueiredo showed up on weight. He made it look easy. He was wrestling with Cejudo, he was taking down Brandon Moreno, he was dropping Brandon Moreno, landing great calf kicks, stealing the show with the bigger moments. Brandon Moreno was the faster guy. Brandon Moreno landed more shots. He had the higher output, the higher tempo"
Related Article – Nate Diaz overrules official decision, Moreno is still the champion in a Diaz universe
Not Only Michael Bisping, but the World Also Hailed Both the Fighters After Their Performance at UFC 270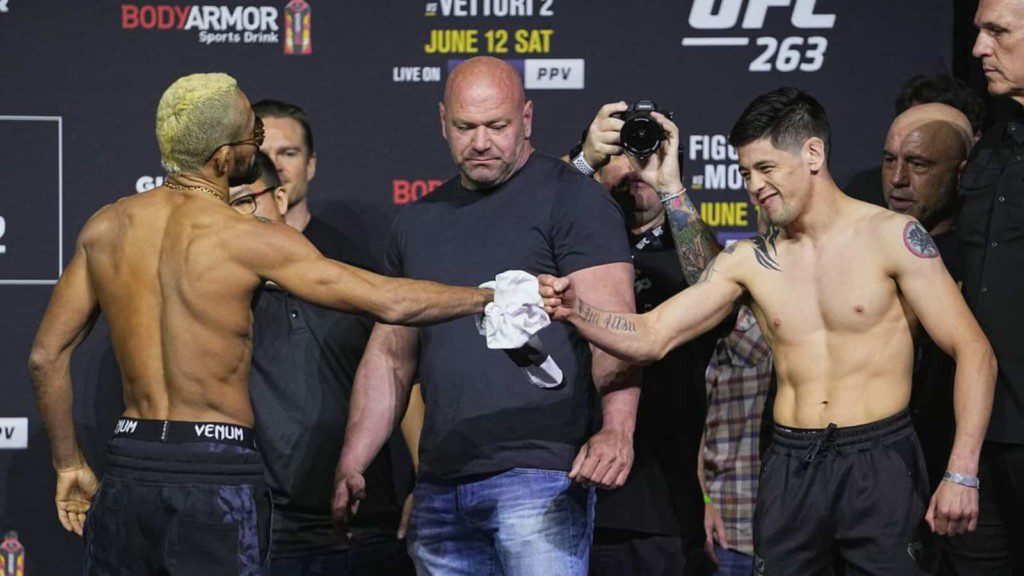 Moreno and Figueiredo put on a performance and gave it their all on UFC 270. Figueiredo regained his championship and edged Moreno to get the win. The fight was action-packed, and both fighters had their moments, but the judges leaned towards Figueiredo.
This fight was so good, the fans are clamoring for a fourth fight. Never in the history of UFC have there been two fighters who competed four times against each other. This fight was already a historical fight because, in the history of UFC, no two fighters completed their trilogy back to back to back. So, they have made history before and they might need to do it again.
Also Read – "It's McNugget Monday"- Tony Ferguson throws shade at Conor McGregor with the latest post on social media