Covington vs Jorge Masvidal was one of the best fights of the night as the former friends went the 25 minutes after the majority of the fight was dominated by Colby Covington. Colby showed how he is levels above the rest of the division after an impressive showcase of wrestling which left Jorge Masvidal without any solutions.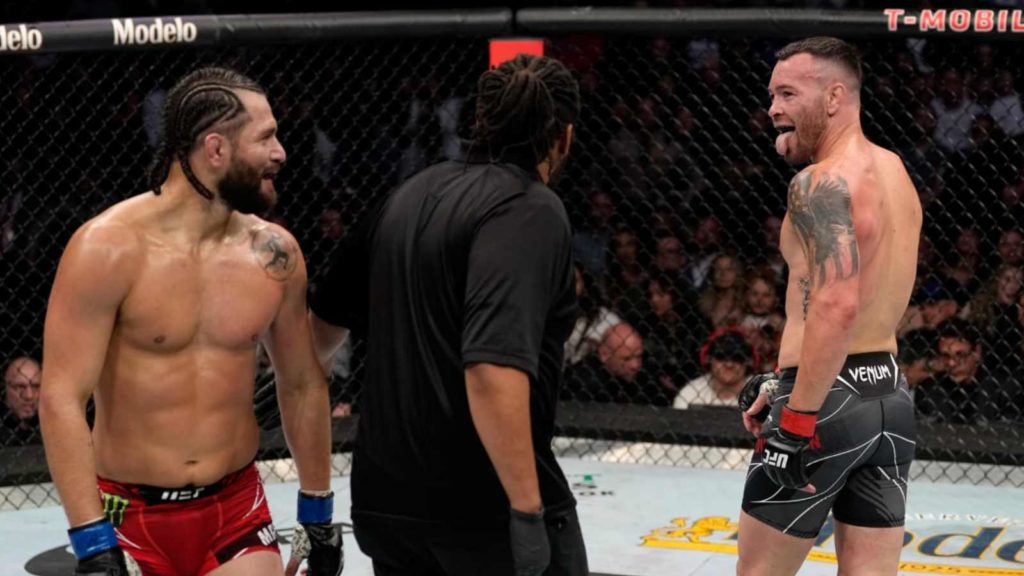 Colby Covington was under adversity in the 4th round when he got caught with a heavy counter left from Masvidal which left him wobbled and went down but he got right back up as Jorge couldn't capitalize at the time as Colby went on to wrestle, and ground and pound his way to victory.
Colby Covington ran the post-fight interview as well as he proceed to call out a fellow ATT fighter, Dustin Poirier." I just took care of Miami Street Trash, now it's time to take care of Lousiana Swamp trash. Where you at Dustin Poirier, You Cuck. I'll see you soon, You're next." said Colby Covington as he aggressively called out Dustin Poirier for his next fight.
Dustin Poirier has a lot of bad blood with Colby Covington as Colby had previously spoken some things about Dustin's wife and kids so it is at a pretty personal level between the two. Dustin Poirier has also said "I would never fight him in the octagon. If we are fighting then we are going to jail."
"Nate's fighting Conor"- Colby Covington believes Dustin Poirier doesn't have any other fight left at 170 lbs than with himself.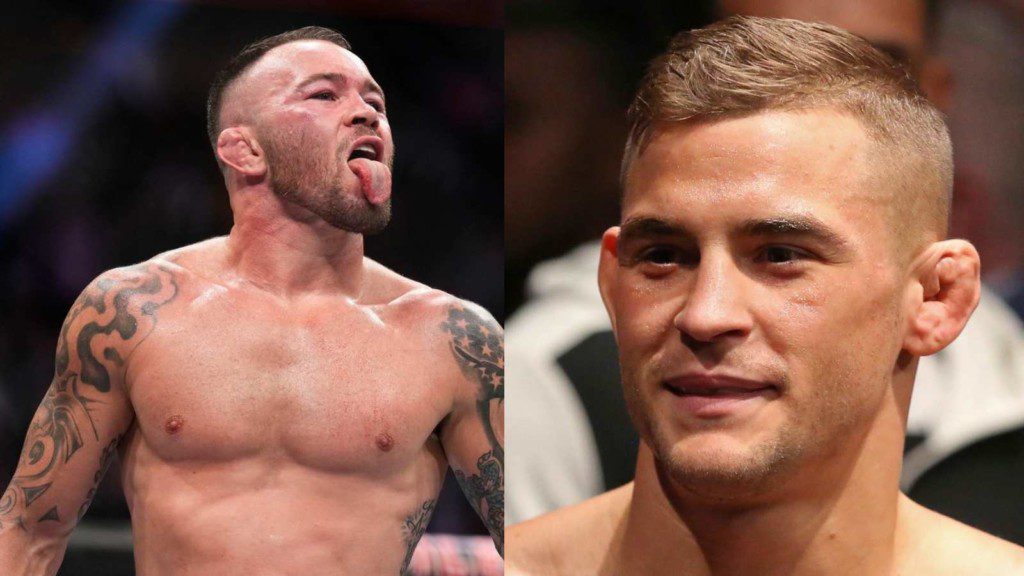 "I wanna fight in July Dustin said, he wants to come up and fight Nate at 170. He doesn't have a fight. Nate's fighting Conor, so there's no other fights for Dustin. He needs to come take this losing paycheck just like his boy Jorge just did." said Colby as he wants the smoke with Dustin.
After having such an intense and personal grudge match, Colby will want to get secure the bag as he has many fight options, with the likes of a trilogy against Kamaru Usman or a number one contender fight against Khamzat Chimaev if he beats Gilbert Burns and obviously yet another grudge match against Dustin Poirier.
Dustin Poirier's reaction to Colby Covington calling him out:
Also Read-"I'm his daddy" Colby Covington reveals what he told Jorge Masvidal during their fight at UFC 272