UFC Welterweight Khamzat Chimaev proved at UFC 273 that the hype behind him is all real and there's no stopping his dedication to one day become the world champion no matter how wild the obstacles are. Chimaev went on to have his first decision victory at UFC 273 against Gilbert Burns in what many are already claiming to be a Fight of the Year contender. Burns brought out a different test for Chimaev altogether, one of the willingness to stay inside the Octagon and keep fighting even if the tides are against this young man's storm.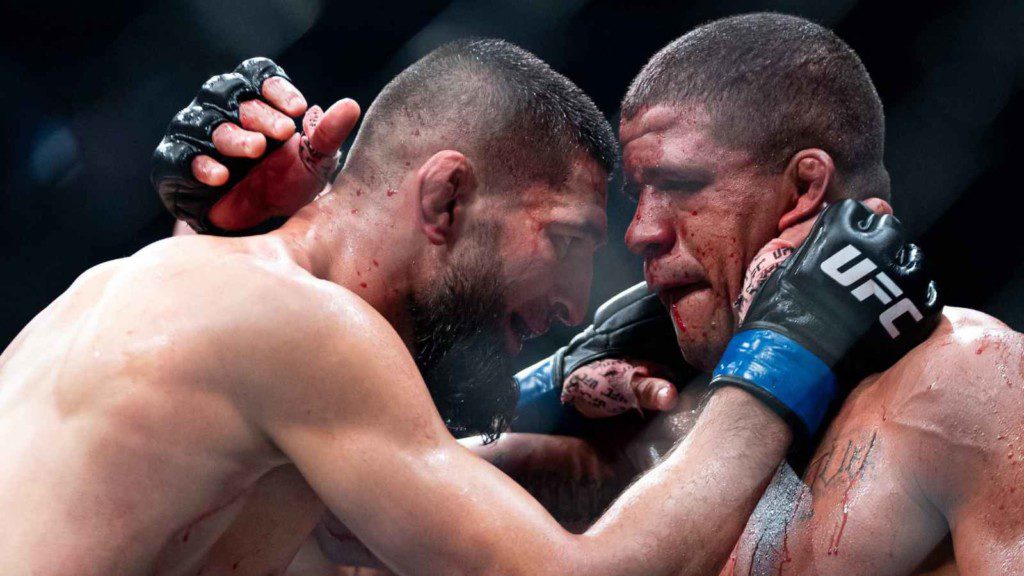 Chimaev is now 11-0 in his overall MMA career and 5-0 in the UFC with 4 finishes. UFC President Dana White declared before UFC 273 that if Chimaev wins against Burns, he is going to be matched up against the #1 welterweight and former 2-time title challenger Colby Covington. Both Covington and Chimaev have subtly traded taunts against each other in media presence and seems like this fight will determine Chimaev's chances of getting the title shot next.
Khamzat Chimaev upsets coach Andreas Michael with the wrong approach to gameplan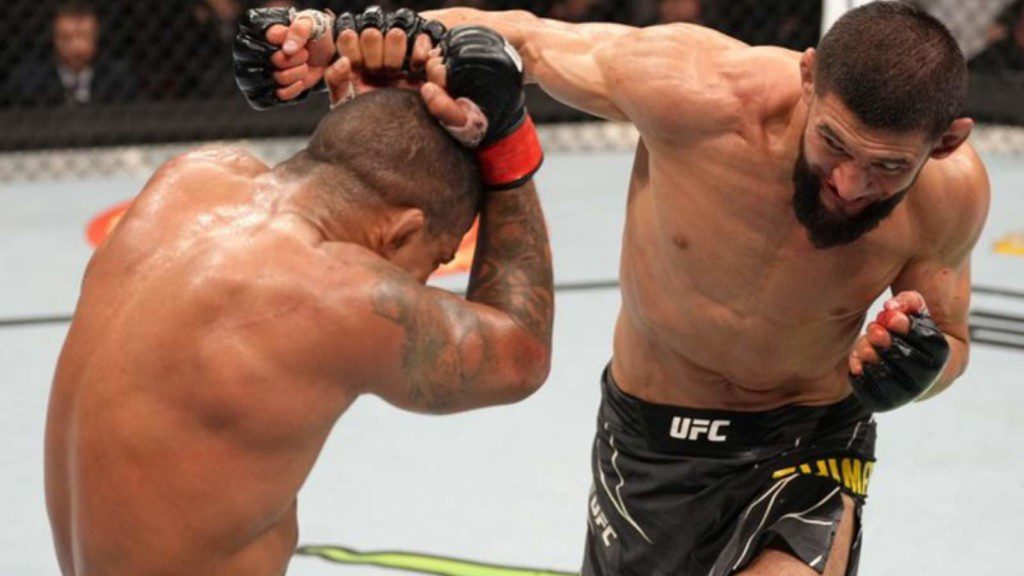 Chimaev's longtime coach from his home gym of All-Stars Training Center in Sweden, coach Andreas Michael reacted to Chimaev vs Burns' epic battle in a post-fight Instagram post. Coach Michael, who has also coached the likes of former light-heavyweight title challenger Alexander Gustafsson and heavyweight Ilir Latifi, explained what he wanted Chimaev to do and how it was the opposite of what his pupil did on Saturday night. The frustration was quite visible when Michael was shouting at Chimaev in the break between rounds 2 and 3.
"People ask me what i told Khamza end of round 2 this is what i told him 'stop brawling stop having a street fight use your straight punchs and keep it Easy, this is an Easy fight if you dont brawl all you have to do is keep him on your jab and have patience. Dont make it harder than it has to be'" says Michael also explaining how the game plan was different from engaging in a war or a grappling match and was much more about using jab to keep a relatively shorter fighter in Burns away from his offensive range.
"These guys gave a show to the public. But as a coach i dont Care about the public i Care about the easiest way to the WIN with the minimum damage. Thats My number One job to protect the fighter," he continued.
"My opinion about this is that Khamza was 40% last night cause he went in with the mindset that he Wanted to knock him out and show everyone. Who cares about everyone! People only support and love you when your winning, so the only goal is the WIN! But like a warrior he Wanted a WAR. I was very upset becuase i believe and know what he can do. You havent even seen that Yet its scary! Learning listening curve," Michael concluded thanking everyone at the All-Stars gym by tagging them in the caption.
What do you make of Coach Michael's post-fight assessment of Chimaev's performance at UFC 273? What are your thoughts on Chimaev fighting Covington next? Do you think Chimaev gets through Covington as well or does Covington hand Chimaev his first career loss? It's so interesting to see that Chimaev has been competing professionally in MMA only for the last 4 years and within a span of just 10 fights, defeated the #2 ranked welterweight in Burns. That rapid climb in the rankings is equivalent to that of UFC Megastar Conor McGregor and UFC Hall of Famer Ronda Rousey's careers in their prime.
Also Read: Kayla Harrison disses Julianna Pena in an early morning wish as the trash talk goes