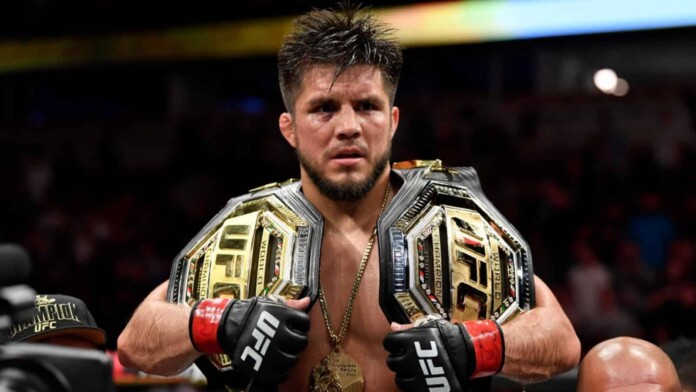 The Thanksgiving season is upon us, and everyone including MMA stars is enjoying this holiday to its fullest. Henry Cejudo was recently blessed with a child and he appeared on with The Schmo to talk about the holiday.
Cejudo described the whole experience of becoming a father as surreal and he believes every mother around the world should get more credit for what they do. Then The Schmo and Cejudo went on to talk about their favorite dishes for Thanksgiving, and finally, they discussed their pick for top 5 Pound for pound fighters in the UFC.
Cejudo listed them as follows.
Jon Jones
Alexander Volkanovski
Petr Yan
The Schmo listed them as follows.
The Schmo
Kamaru Usman
Israel Adesanya
Alexander Volkanovski
Francis Ngannou
Amanda Nunes
Henry Cejudo wants to see the supermatch between Kamaru Usman and Israel Adesanya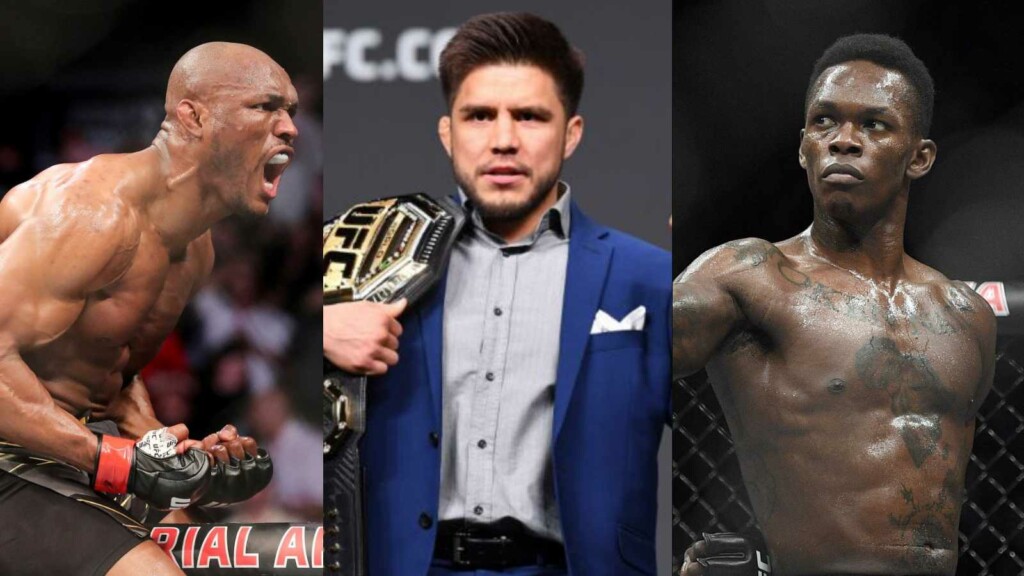 Cejudo talks in his show about Usman's greatness as the UFC welterweight champion and then proceeds for the super-fight proposal. "When you're able to go up next 10-15 pounds and defeat your opponents[s] [there], I mean that's something to be said [about]," affirms Cejudo who won his double belts at UFC's flyweight and bantamweight division.
"You already lapped the division Kamaru Usman, you already beat Colby twice, you already beat Masvidal too… you're gonna beat Edwards again. There's only one take from my side and that's saying go up and fight your African brother because you know what this is about legacy," Cejudo said with emphasis.
He added, "I am sure if it's the African pride I kind of get that but I don't get that. Actually as a matter of fact I really don't get that because to me it's all about legacy and you know somebody else in the future is going to be on the same run as Kamaru Usman did, but the difference is can you win a second belt, can you fend that second belt and that's what I want for the Nigerian Nightmare, I want him to go up and fight Izzy because he has the perfect style to beat somebody like Izzy because he has wrestling Schmo!"
Also read – "If you don't like it DC, you can bend the knee to Triple C," Henry Cejudo fires back at Daniel Cormier for his recent comment