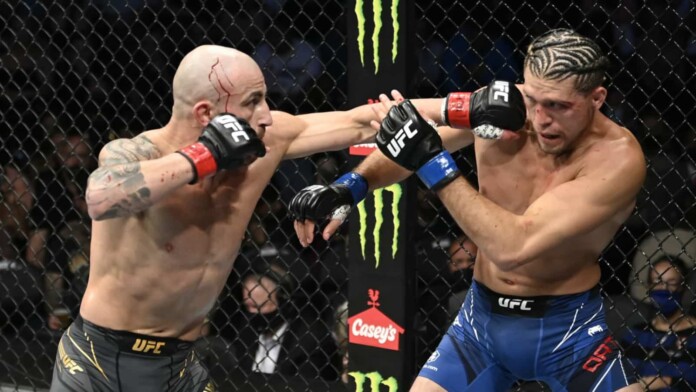 The main event of UFC 266 was a matchup for the ages. The challenger Brian Ortega left it all inside the octagon against the champion Alexander Volkanovski. Ortega eventually came up short against the champion, but the fight was something he would remember for the rest of his life.
This fight is a strong "Fight of the year" candidate but there was a moment that sparked some kind of controversy among the fans. Ortega secured a tight choke during the second round, Alex got free and landed a barrage of strikes on Ortega just as the round was ending.
After the round was over Ortega just lied there motionless, and his corner had to actually put him back on the stool. Alex took notice of this and he believes the fight should have been stopped as the cornerman aren't allowed to touch the fighter.
In-ring referee, Herb Dean discussed this incident in his recent interview with Helen Yee, he said, "He made it through the rest period. His problem was he was tired, so I think getting some rest, a minute of rest, would be the best thing for him. And he has the right to make that decision then."
"Definitely was spending some time talking to himself there," Herb Dean on Brian Ortega after 3rd round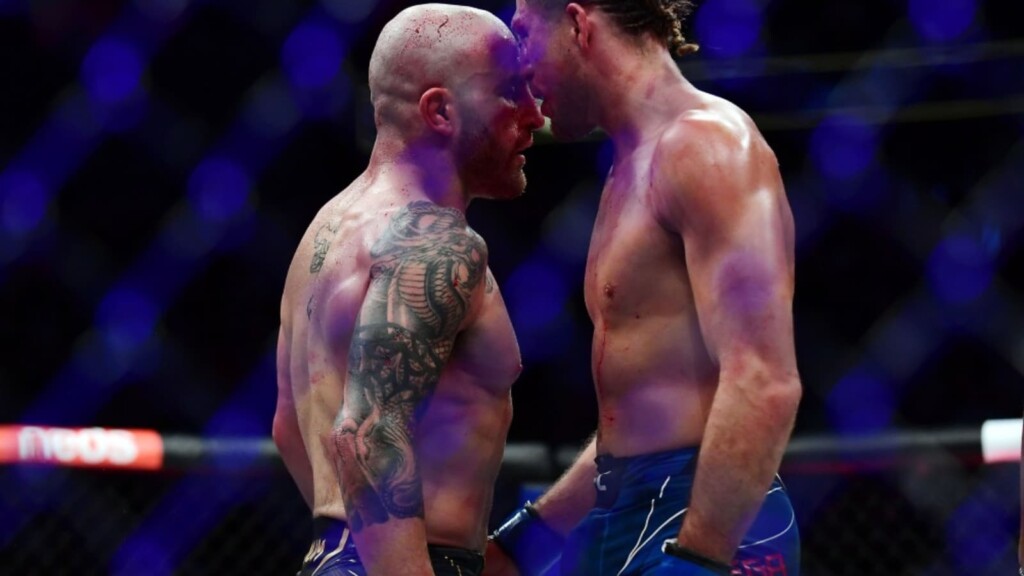 Herb set the record straight and said Ortega's cornermen didn't help him to get up. He said, "I don't think his cornermen helped him. He was laying there, he wasn't getting up. I think it was more of those 'Hey, it's time to get up. Let's get moving.' 'Cause once they grabbed him, it's not, like, they had to lift him up. Once they put their hands on him, he was getting up to get on the stool."
Herb continued, "But I think he was really having that — I can't speak for him, but I know how it feels like to struggle with yourself. And he definitely was spending some time talking to himself there, figuring out, digging deep. Finding the strength to go on."
Also read – "Straight from a damn movie!" Alexander Volkanovski looks back on the Brian Ortega choke that almost got him at UFC 266