| | |
| --- | --- |
| Name | Holly Holm |
| Net Worth | estimated $4 million |
| Age | 39 |
| Residence | Albuquerque, New Mexico |
| Sources of wealth | MMA, boxing, kickboxing, endorsements |
| Height | 5 ft 8 in |
| MMA record | 14-5-0 |
| Boxing record | 33-2-3 |
| Kickboxing record | 14-1-7 |
| Last updated | September 2021 |
Holly Holm is one of the top women's bantamweight fighters in the UFC. Holly Holm net worth is estimated to be around $4 million. The fighter is a legend when it comes to her fighting career and has proven herself in different forms of combat sports. She is currently ranked #2 in bantamweight rankings and will look to get back her bantamweight belt.
Holly Holm was born in Alburquerque, New Mexico, U.S. She stands tall at a height of 5 ft 8 in and walks around weighing 135 lbs. The fighter has fought in 5 different weight divisions across different combat sports in her career. She has fought in bantamweight and featherweight in MMA, Light welterweight, welterweight, light middleweight in boxing and kickboxing. Success throughout all these different combat sports has earned her a lot of riches and added to Holly Holm net worth.
Holly Holm net worth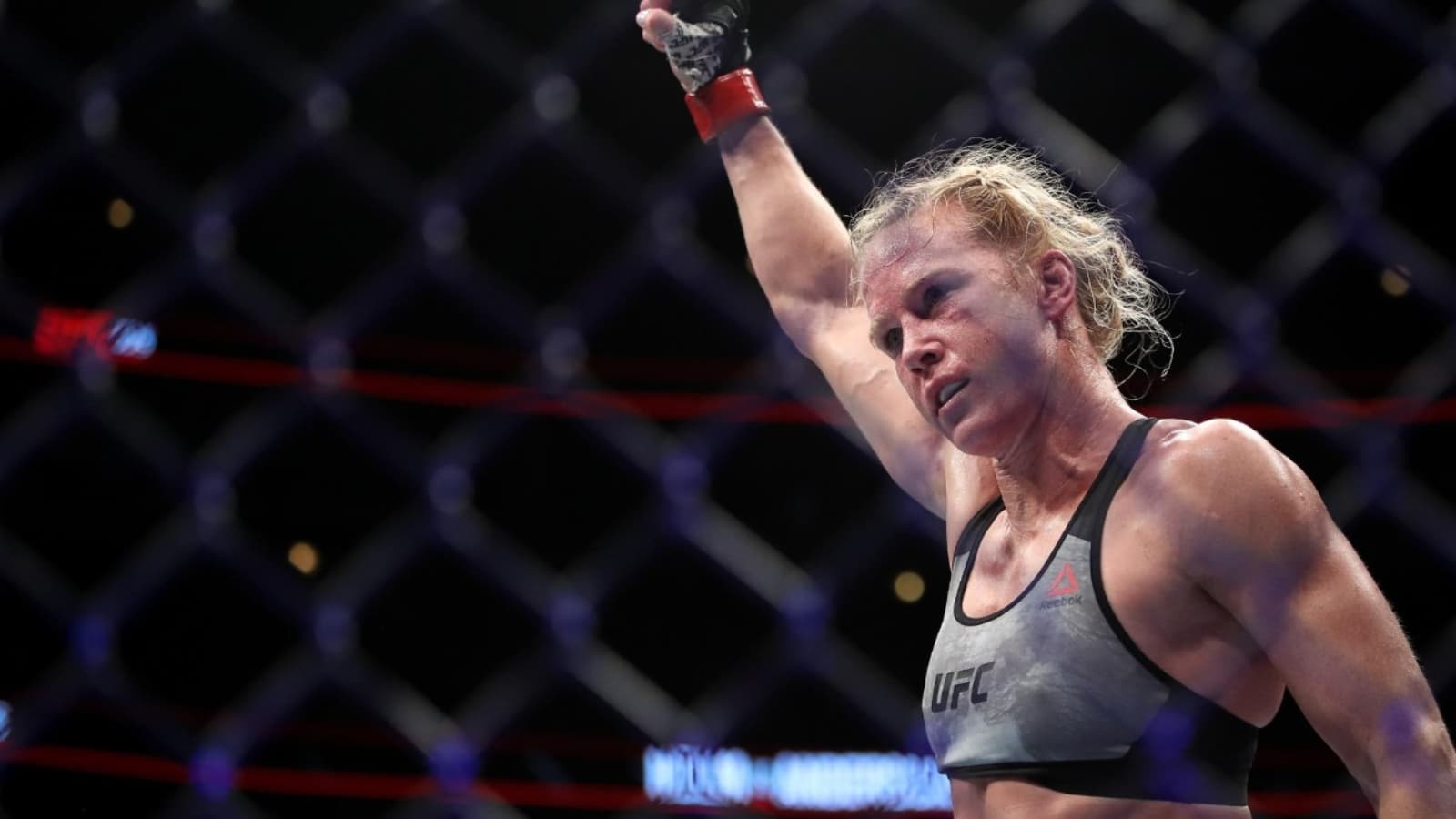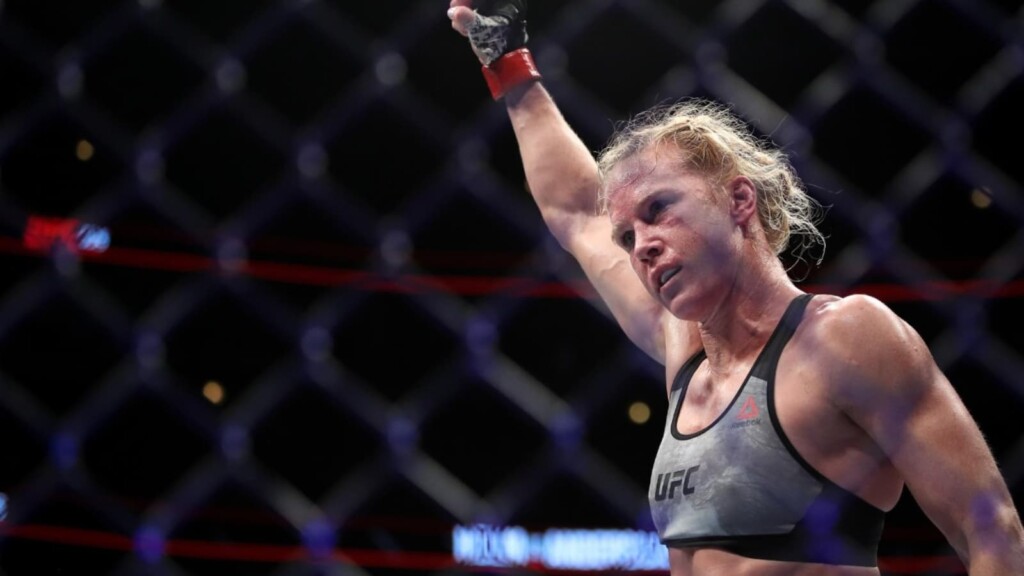 Holly Holm net worth is estimated to be around $4 million and it is bound to increase in the upcoming years given she is still in the top rankings and is close to a title shot. Holm has been fighting for a long time and earned some hefty checks for her excellent display of fighting. According to TheSportsDaily, the former champion has earned a total of $2,237,000 in her entire MMA career through only fighter pay.
Holm has been fighting big names all her career and there is no doubt she deserved all those whopping six-digit figure checks. The first time Holly earned a huge pay was against Ronda Rousey for her title shot at UFC 193. To date, her biggest paycheck has come from her fight against Cris Cyborg at UFC 219 which earned her an amassing $380,000. The fighter also signed a deal with a pharma company that led to some controversies since the drug produced by the pharmaceutical was banned in the UFC. If the fighter gets another title shot or becomes the champion there is no doubt that Holly Holm net worth will sky rocket.
Holly Holm fighting career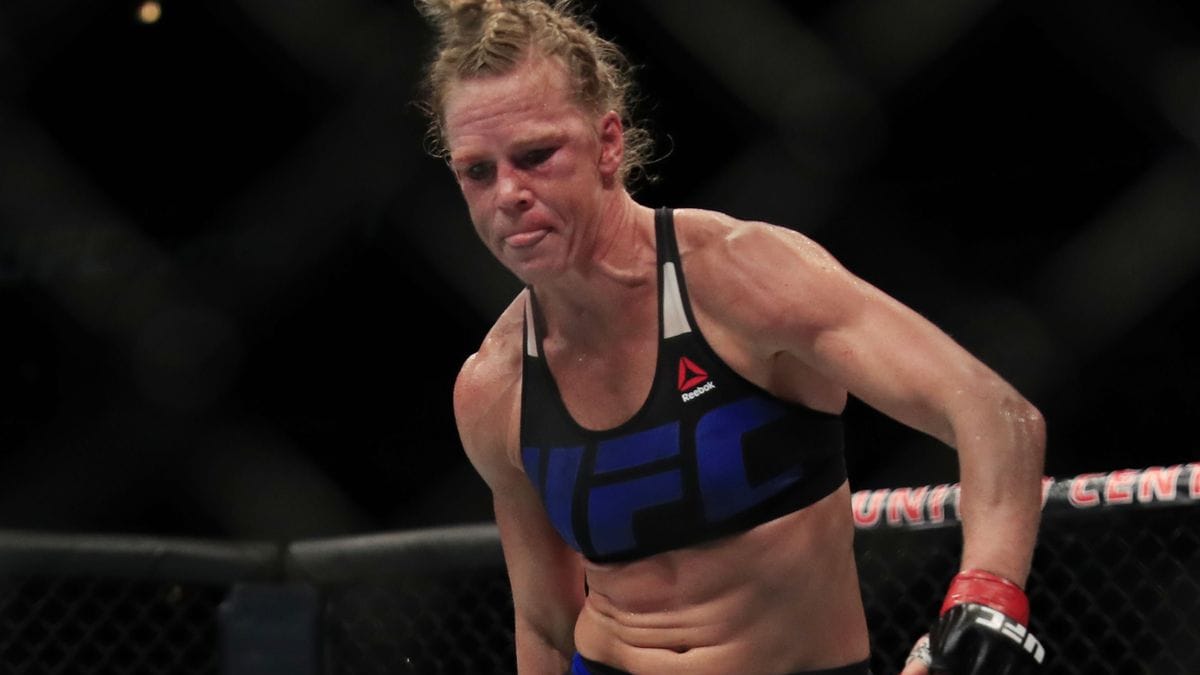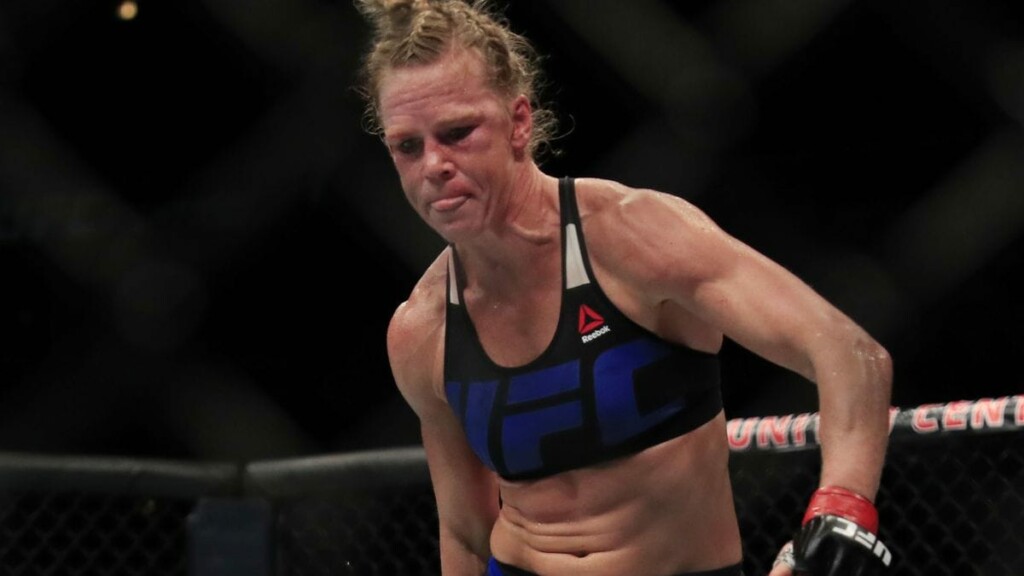 Holm has been an athlete for most of her life since a very young age. Her interest in aerobics carved her path to kickboxing and boxing. She is former kickboxing, boxing, and MMA champion. She is a multiple-time world champion in boxing and has defended her title 18 times across three different weight classes. She is the only fighter in history to hold a boxing title and also a UFC title.
She has been part of three different MMA organizations. The first major MMA promotion that signed Holm was Bellator MMA. She was successful in Bellator and later went on to be a champion Legacy Fighting Championship in the year 2014. In 2014, she was signed to the UFC and was one of the biggest fighters. Her biggest fight to date is against former champion and superstar Ronda Rousey at UFC 193 where she defeated Rousey being a massive underdog and stunning the Melbourne crowd.
She later went on to contest for the inaugural featherweight championship against Germaine de Randamie at UC 208. She went back to the bantamweight division after her defeat. She is coming off an amazing win against Irene Aldana in 2020 and is bound to fight Norma Dumont on 17th October 2021.
Holly Holm personal life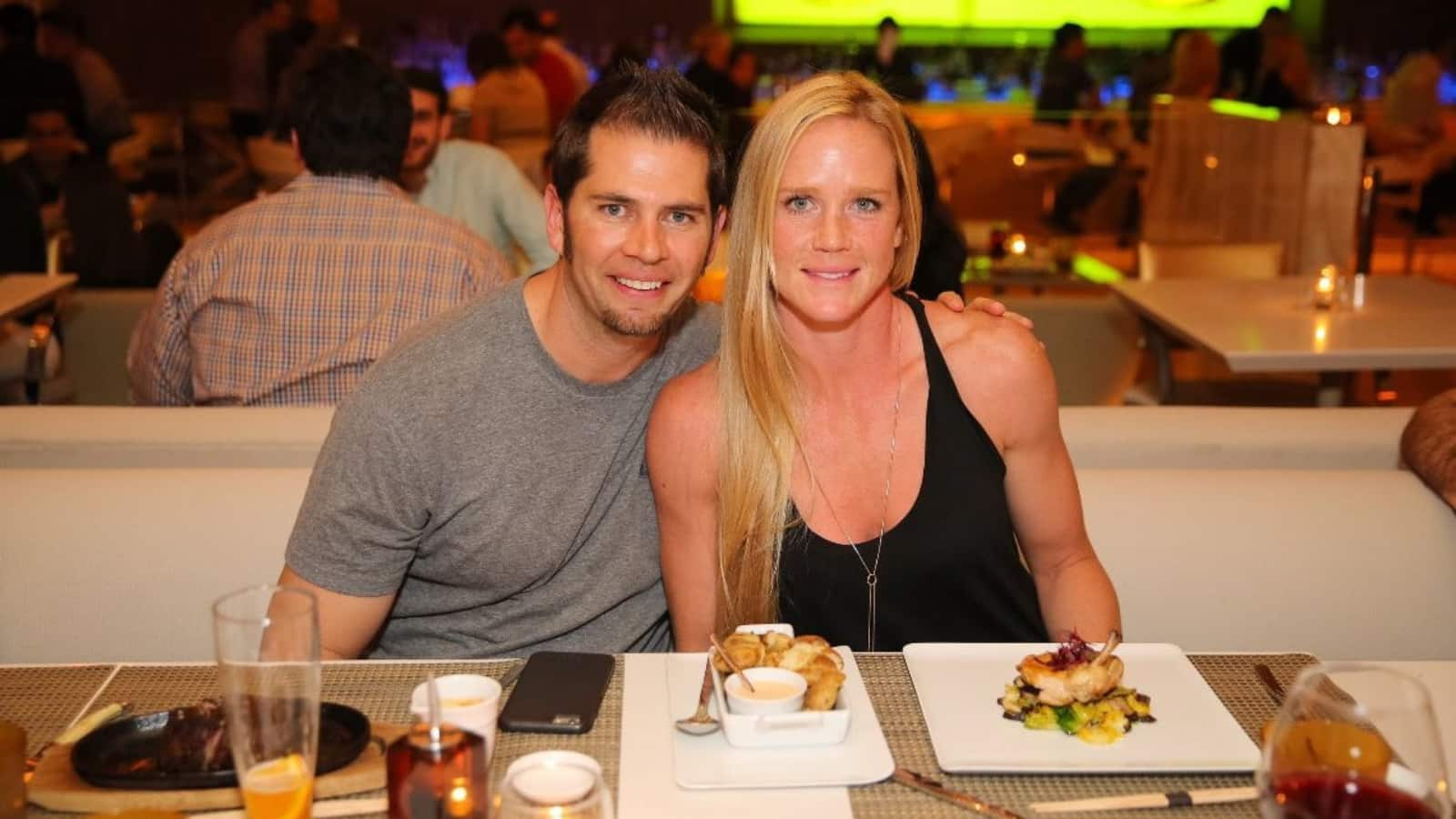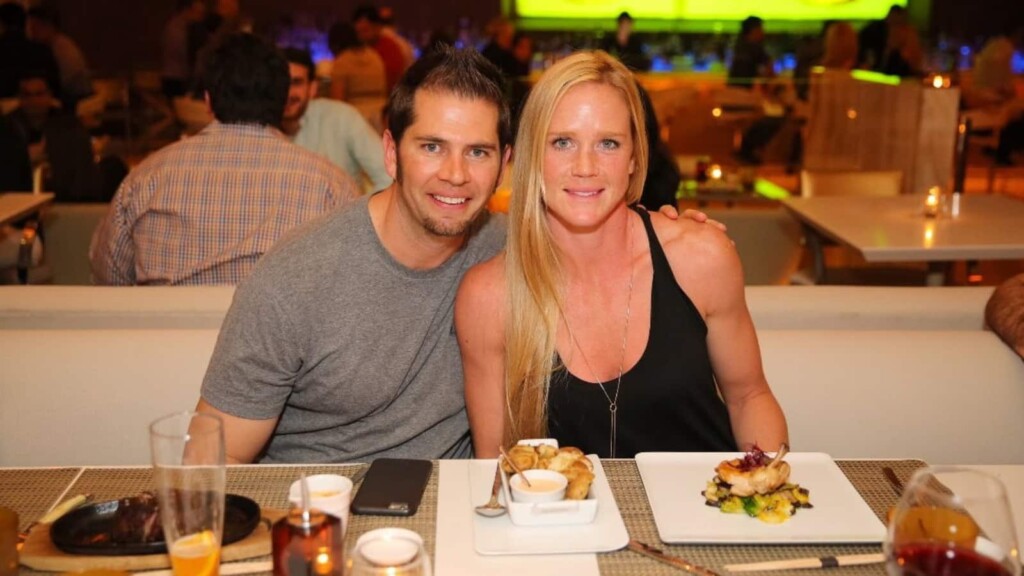 Holly Holm is very close with her parents and family. She has received tremendous support from her father throughout her fighting career. Apart from fighting, Holm and her family have their own real estate business. She was married in 2012 to Jeff Kirkpatrick but the couple split up in the year 2019. Reports later revealed that the two have were not together since 2018.
Q. What is Holly Holm net worth?
Holly Holm net worth is estimated to be $4 million.
Q. How old is Holly Holm?
Holly Holm is 39 years old.
Q. Was Holly Holm a boxer?
Before transitioning to MMA, Holly Holm had an amazing career as a boxer and kickboxer.
Also read: Dustin Poirier Net Worth, MMA Career, Income, Personal life, massive earnings, and more
Max Holloway Net Worth, MMA Career, Income, Personal life, massive earnings, and more