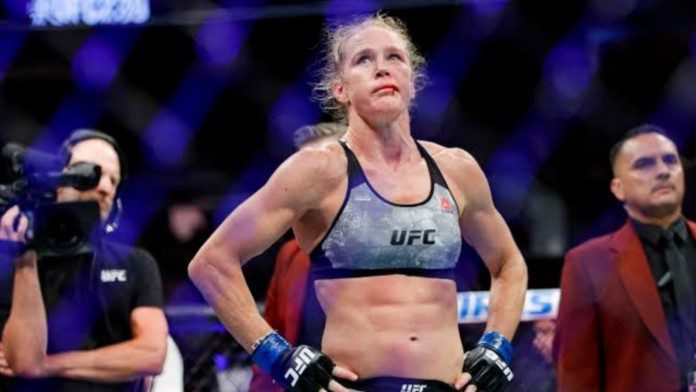 Holly Holm seems really frustrated and restless after getting sidelined by injury in a rather happening year for the UFC women's division.
Theoretically, Holm would be running for the title fight or might have had already won the belt if not for the painful disease, hydronephrosis. She later got her knee twisted in a fight against Norman Dumont in the featherweight division last year.
Holly Holm is very stressed and on the edge of her seat after the Nunes vs Pena match. The unexpected victory of Pena has proven as a game-changer for the plans of Holly Holm's return.
"I'm super frustrated," Holm said to MMA Fighting. "I definitely am on the mend. I hope to be back in there, back training, and get back in there. I'm feeling a little better. I had to take care of some things. It's super frustrating, especially when I see people fighting, especially [Nunes vs. Pena] but all the time."
Watch the interview of Holly Holm with MMA fighting in this video:
Holly Holm wants to return from recovery ASAP and get in on the action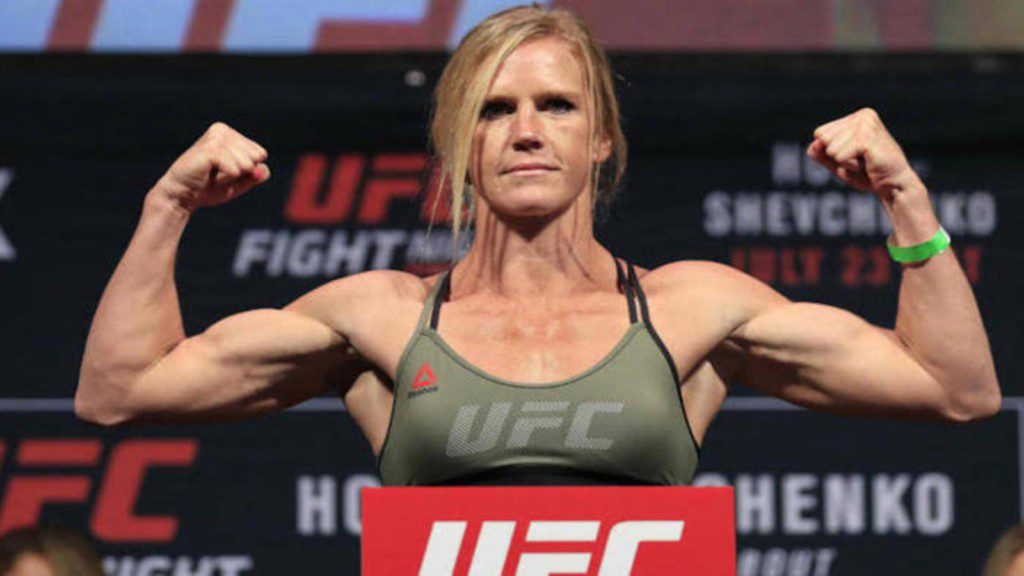 Holly Holm further commented, "Any time I watch the fights, it's so frustrating cause I want to get in there so badly. I don't want to embrace not being able to fight but I've been very fortunate to have a career where I've been pretty active. This last year's had some stuff that's been kind of from left field. I'm handling it. I'm going to keep pushing forward. I'm not going to let it break me and I want to be back in there very soon."
"It is one of those things, I expect to be back training in a month. I'm already being slightly active on it now. I just don't want to false promise. I'm taking it day by day but I do feel like I'll be back in full training soon," Holly said, talking about her recovery routine.
Also read- UFC Vegas 40: Holly Holm out of the main event against Norma Dumont, Aspen Ladd likely to make replacement