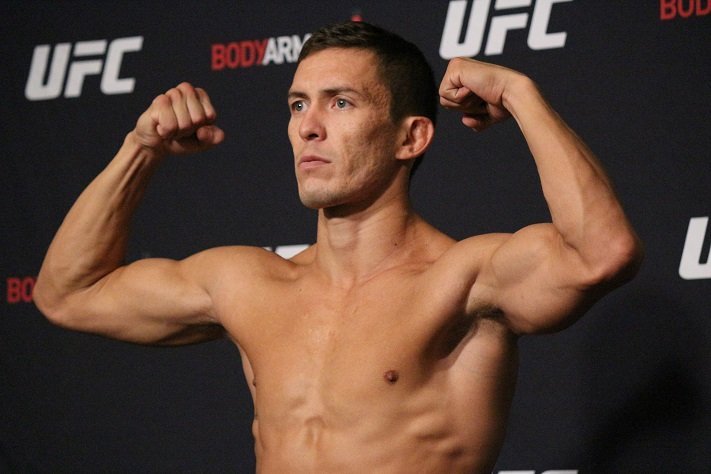 As the fight card contested with only 7 fights, Bantamweight contest- Hunter Azure beats Cole Smith via unanimous decision.
Going into the fight Smith had 3 inches of height on Azure. But gives up 2 inches in reach. Smith had dangerous Muay Thai and also added a black belt in Brazilian jiu-jitsu to the locker. While Azure had a strong wrestling base. Hoping to be a very close encounter it was about who adapts to the situation better to emerge victorious.
Hunter Azure vs Cole Smith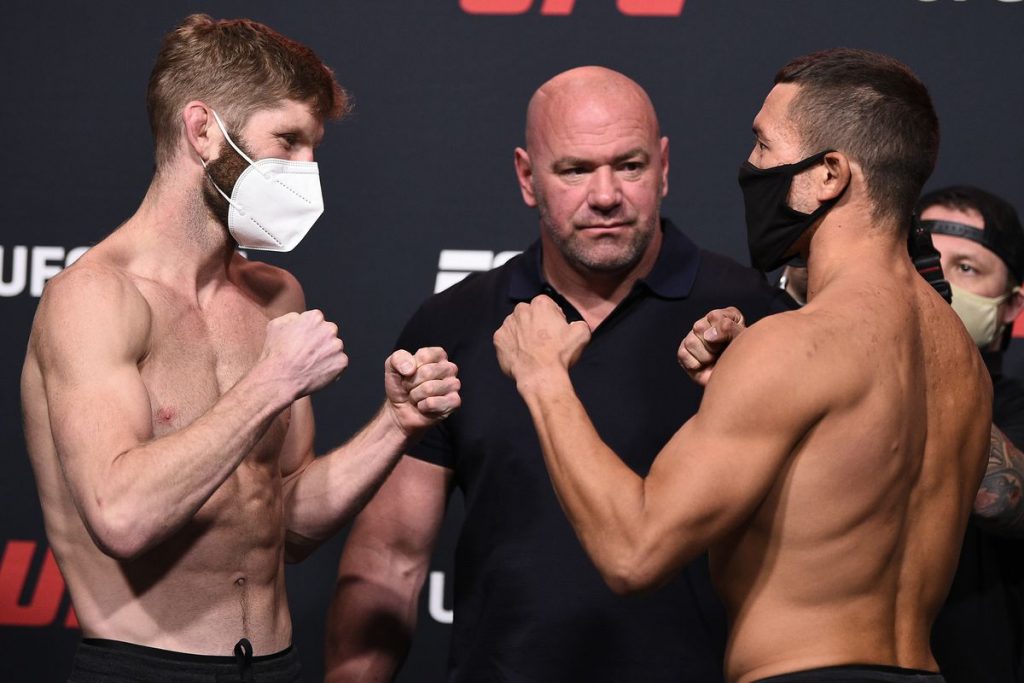 As the fight gets underway Smith starts off in aggressive fashion but Azure defends well. The latter kept on pouncing and pining Smith to the floor, including that there were multiple takedowns. But Smith showed signs of his aggression landing an elbow,removing Azure's mouthpiece.
The 2nd round also saw Smith landed short shorts which were not doing much damage to Azure. But Azure kept making serious contact with his hits. But towards the end of round Smith was able to move better into different stances.
Although there was more aggression being showed Azure, Smith kept on escaping. His jabs and low kicks did not seem to bother Azure to a great extent. The highlight of the last round was Smith attempt to win via submission. But Azure was able to broke it out.
As the clock ticks off, it was all up to the judges who adjudged in Azure's favour 28-29 each.
Also Read: Marcos Rogerio de Lima test COVID-19 positive, fight cancelled