Sean Strickland has opened about how MMA saved him from a life in and out of prison and that he's grateful for the fans and his trainers for giving him life in this sport. Back in an interview with FOX Sports way back in 2014, 'Tarzan' said that if it wasn't for fighting, he'd be dead or be in prison right now.
He took to Twitter recently speaking about how he's never done real-time and that he would actually die than go back. "Never done real-time, I was just in there for a day or 2, luckily on inflated charges that earned me a little respect but I will say that I've never got along with people so well. It just felt like I was with like minded people. BUT I LOVE FREEDOM. I'd rather die than go back."
The UFC middleweight fighter has had it tough while growing up as he was constantly caught in trouble, got kicked out of high school, and was certainly on the path to turning into a criminal. However, it was fighting that gave him meaning. He said that he never felt true happiness until he stepped into training. "Fighting is what makes me happy. I'd rather train all day long, go to sleep and do it over again than go out or something."
Aren't we glad that Sean Strickland turned out to be a mixed martial artist as he always delivers for his fans and entertains us throughout?
Sean Strickland is booked to face Jack Hermansson and he wants to face the champion, Israel Adesanya soon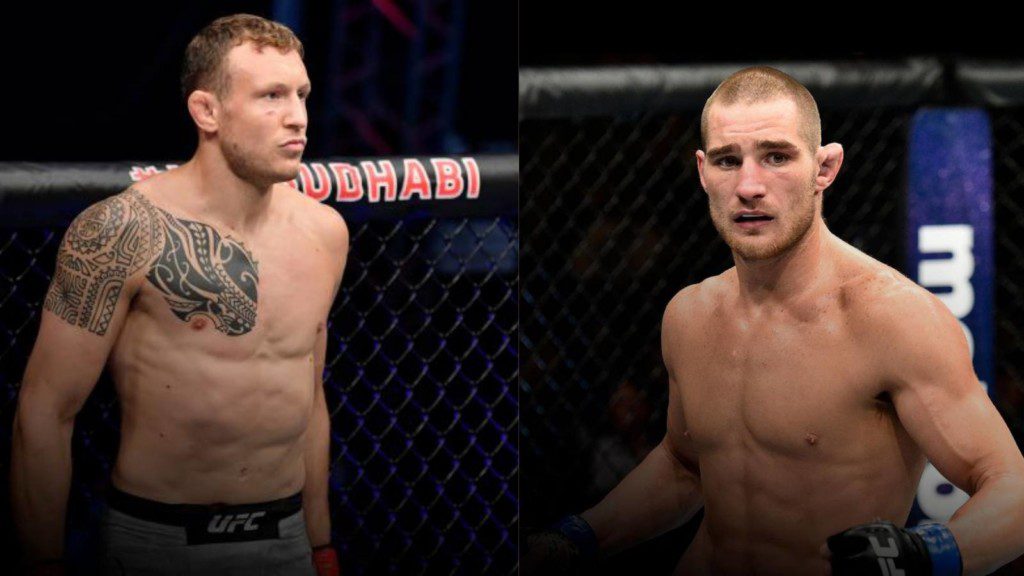 Sean Strickland will be making his return to the cage after almost five months last having fought Uriah Hall back in August 2021. 'Tarzan' will be taking on fellow middleweight fighter Jack Hermansson at the UFC Fight Night main event in February and Strickland has vowed to take his soul.
Two weeks ago, he said in an interview with MMA Junkie, "I think it's going to be a kickboxing match. I think we're going to stand and bang. Obviously it's a fight, anything happens, but like the fourth round I want to f*cking take his soul. I want to take everything from him. I want to watch him bleed. I want to watch him hurt. The fourth round I really just want to f*cking put it on him."
Strickland always makes outlandish comments on whoever he fights or on anything for that matter, but the veteran has a lot of experience and certainly is a top fighter, and winning against Hermansson could set him up for title contention. He even forecasted a 2022 title fight with reigning lightweight champion Israel Adesanya saying, "at least a title shot (by the end of the year)."
Strickland would certainly be rooted for if he does get that shot for the title and may just drive Adesanya into a corner.
Also Read: "Is it going to be orange"- Sean Strickland takes a subtle dig at Jon Jones' history of incarceration in his New Year's wish